As your Animal Crossing: New Horizons deserted island grows into a budding community, Tom Nook needs another set of paws to help out at Resident Services. In fact, the little pop-up tent needs to go in favor of a beautiful brick building too. Yet, how can you get Tom Nook to spend his stash of bells and make this all happen? The CEO of Nook Inc. is easier to please than you think. Keep reading to find out how to upgrade your Resident Services building and unlock everyone's favorite assistant Isabelle in Animal Crossing: New Horizons!
How to upgrade Resident Services
Ever since you've landed on your island and been in debt to the raccoon, Mr. Nook has not-so-subtly tasked you with "quests" to complete. In order to upgrade your Resident Services building (and therefore unlock Isabelle), you'll need to complete the following tasks:
Place tents for yourself and the two villagers who arrived with you.

Pay off your debt to Tom Nook (5,000 Nook Miles) and get a house.

Capture five creatures (fish or bugs) and give to Tom Nook to analyze and send to Blathers.

Having Blathers move to your island and give him more specimens to assess (thus acquiring a museum upgrade).

Secure enough supplies for Timmy and Tommy to build and open Nook's Cranny. 

Prepare three furnished houses and have new neighbors move in.

Build a bridge.
It's a big to-do list, but it's a manageable set of tasks broken up over multiple days. Building upgrades take a day to be completed, as well as building the bridge. After this, you'll see Tom Nook change up his morning announcement.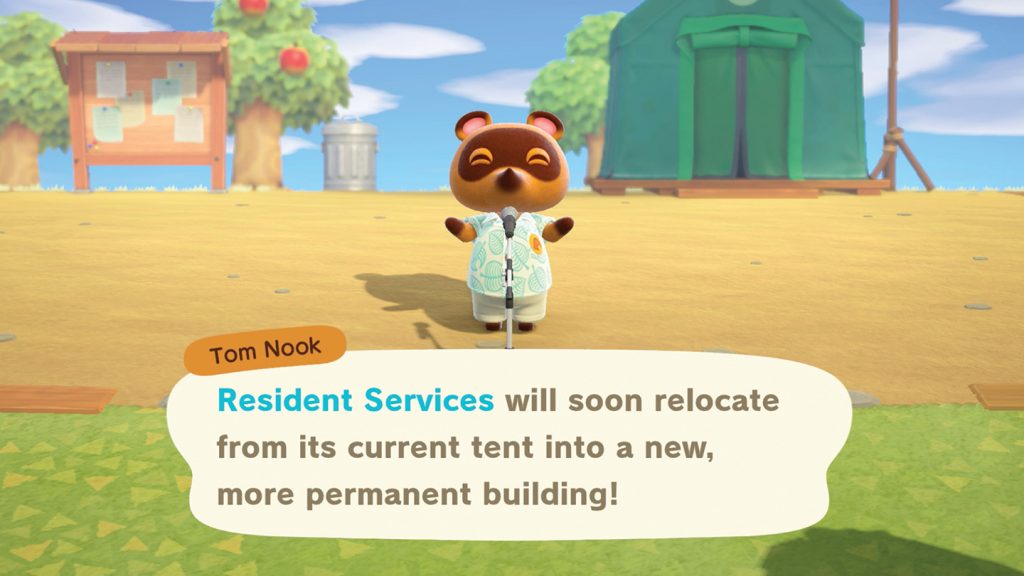 Yes, you'll have to wait another day, but now you can plan for Resident Services' one-day closure. Stock up on Nook Miles Tickets, withdraw any bells you might need from the ABD, order whatever you can afford from Nook Shopping, and more, because you won't have access to these services for a full day! After that, you'll encounter a very charming introduction.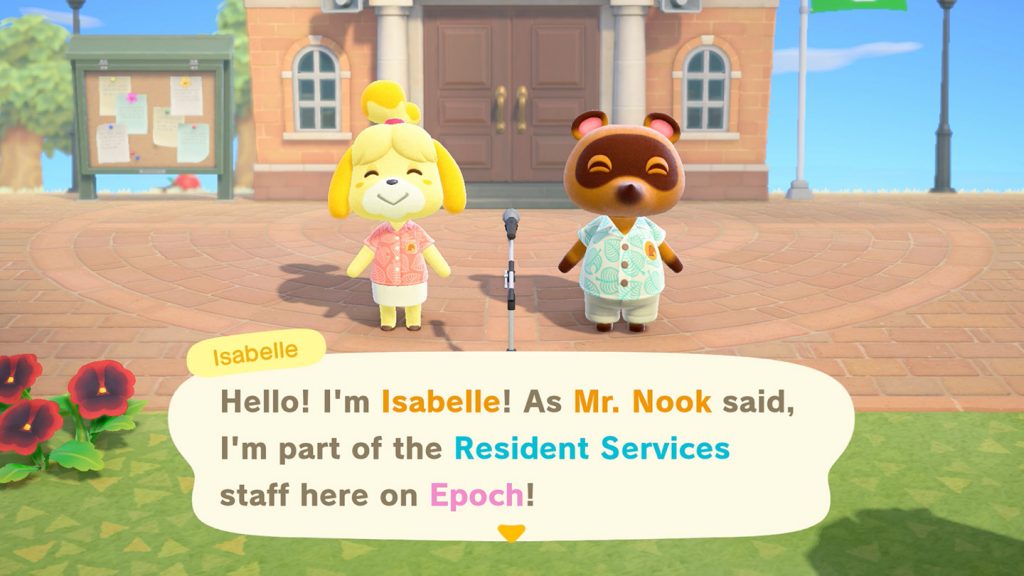 Hello, Isabelle! Her job in New Horizons in a mix of public relations and Resident Services liaison. She's your go-to dog for changing your town tune and town flag, and playing mediator if you have a problem resident. Plus, she's taking over Tom Nook's job of morning announcements, so you'll see her each day!
As a bonus, you'll finally have hourly music playing in the game rather than the same track! That's right: Now every hour, on the hour, the background music will change to a new song.
Want to familiarize yourself with Resident Services 2.0? Check out the video tour down below!
More Animal Crossing: New Horizons guides
Looking for more help with Animal Crossing: New Horizons? Check out our other guides!
Leave a Comment