Now that Franklin's visit has concluded and the digital food coma has passed, there's a new event in Animal Crossing: New Horizons. Capitalizing on trends, Timmy and Tommy have embraced Black Friday and the season of holiday shopping deals at Nook's Cranny. Added into New Horizons as part of the massive Ver. 2.0 update, Nook's Cranny will now host their own Black Friday sale – dubbed Nook Friday.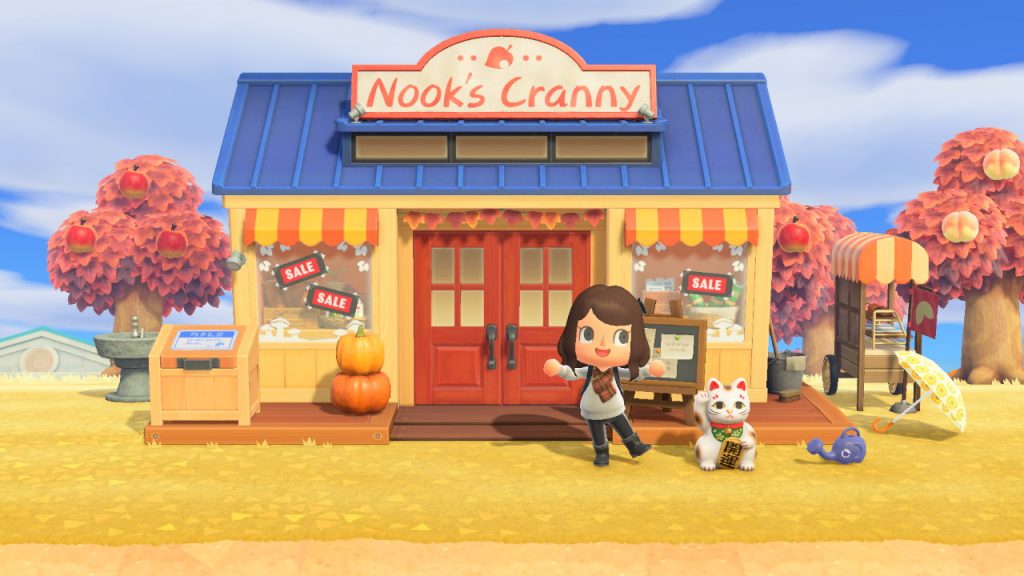 What and when is Nook Friday?
Nook Friday is Animal Crossing: New Horizons' version of Black Friday, which is the first Friday after Thanksgiving. The day is known for retailers and stores holding sales on a variety of products, and is also viewed as a way to kick off the holiday shopping season. In New Horizons, the shopping event is called Nook Friday and takes place at Nook's Cranny.
In order to access this event, you'll need to have your copy of Animal Crossing: New Horizons updated to Version 2.0 or higher (as it was included in this massive update that launched in November 2021) and a fully-upgraded Nook's Cranny. You can read up on our Nook's Cranny guide if you have yet to upgrade the store.
This event will happen yearly in-game and begin on the Friday after Turkey Day. Timmy and Tommy will even advertise it starting on Turkey Day via the island's Bulletin Board.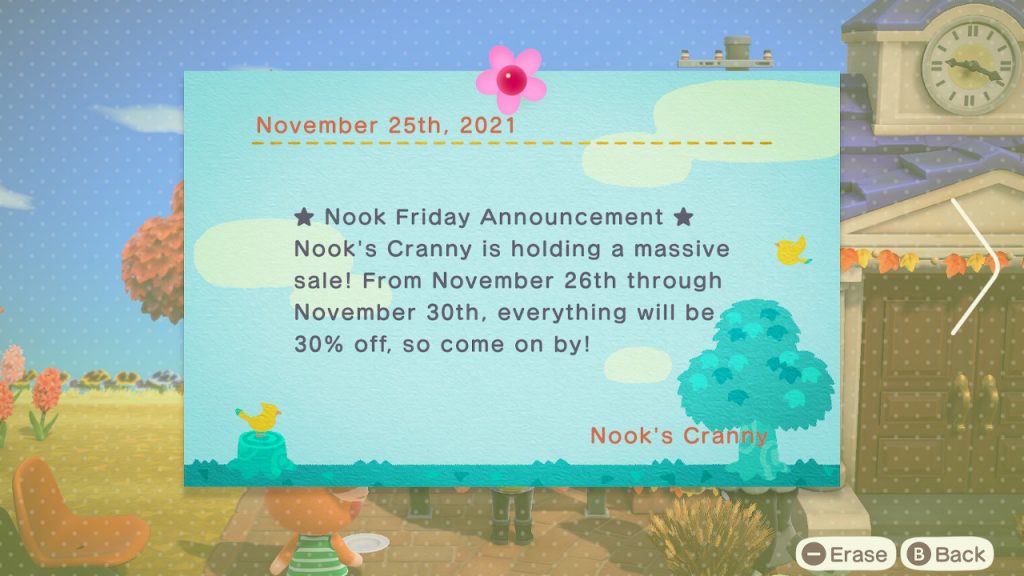 Here are the dates for Nook Friday from 2021 to 2024:
November 26th, 2021
November 25th, 2022
November 24th, 2023
November 29th, 2024
What's on sale at Nook's Cranny during Nook Friday?
Everything is on sale for 30% off – furniture, DIY recipes, wallpaper, flooring, flower seed bags, and more! Due to Nook Friday's timing, you'll be able to get select Turkey Day items for 30% off too. This includes the daily spotlight item (typically a Turkey Day furniture piece that you can craft if you know the DIY recipe), the "Cozy Turkey Day" DIY recipes, and Turkey Day Recipes (cooking DIYs).
When does Nook Friday end?
Given that Nook Friday starts on the 4th Friday of November, its end date varies with each year. For 2021, Nook Friday will end on Tuesday, November 30th, 2021. Thankfully, you'll know upfront thanks to Timmy and Tommy's posting on the Bulletin Board and when you first enter Nook's Cranny on Nook Friday.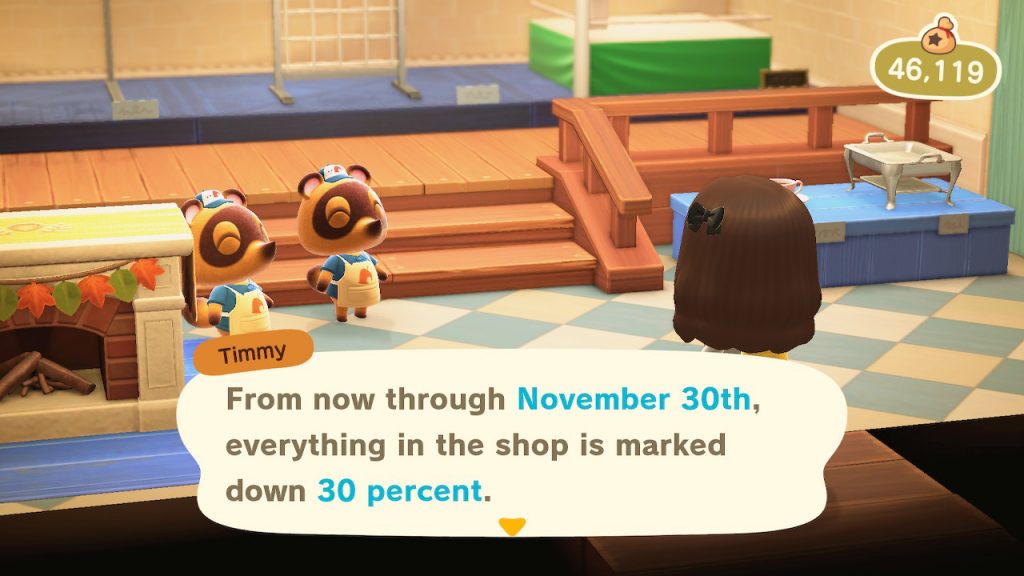 More Animal Crossing: New Horizons guides
Looking for more help with Animal Crossing: New Horizons? Check out our other guides!
Leave a Comment