There is much to celebrate in Animal Crossing: New Horizons' free Ver. 2.0 update. We have new and convenient features, Brewster and his café, and plenty of new items to collect and display. Among those, there is but one king.
I speak, of course, of the froggy chair.

Part beautifully-designed furniture, part wholesome meme, this beloved seat has been clamored for (along with other Animal Crossing classics) and, finally, it can be yours to cherish once found.
Is froggy chair in Animal Crossing: New Horizons?
As of the game's Ver. 2.0 update released on November 3rd, 2021, the froggy chair is available in Animal Crossing: New Horizons.
Where can I find froggy chair in Animal Crossing: New Horizons?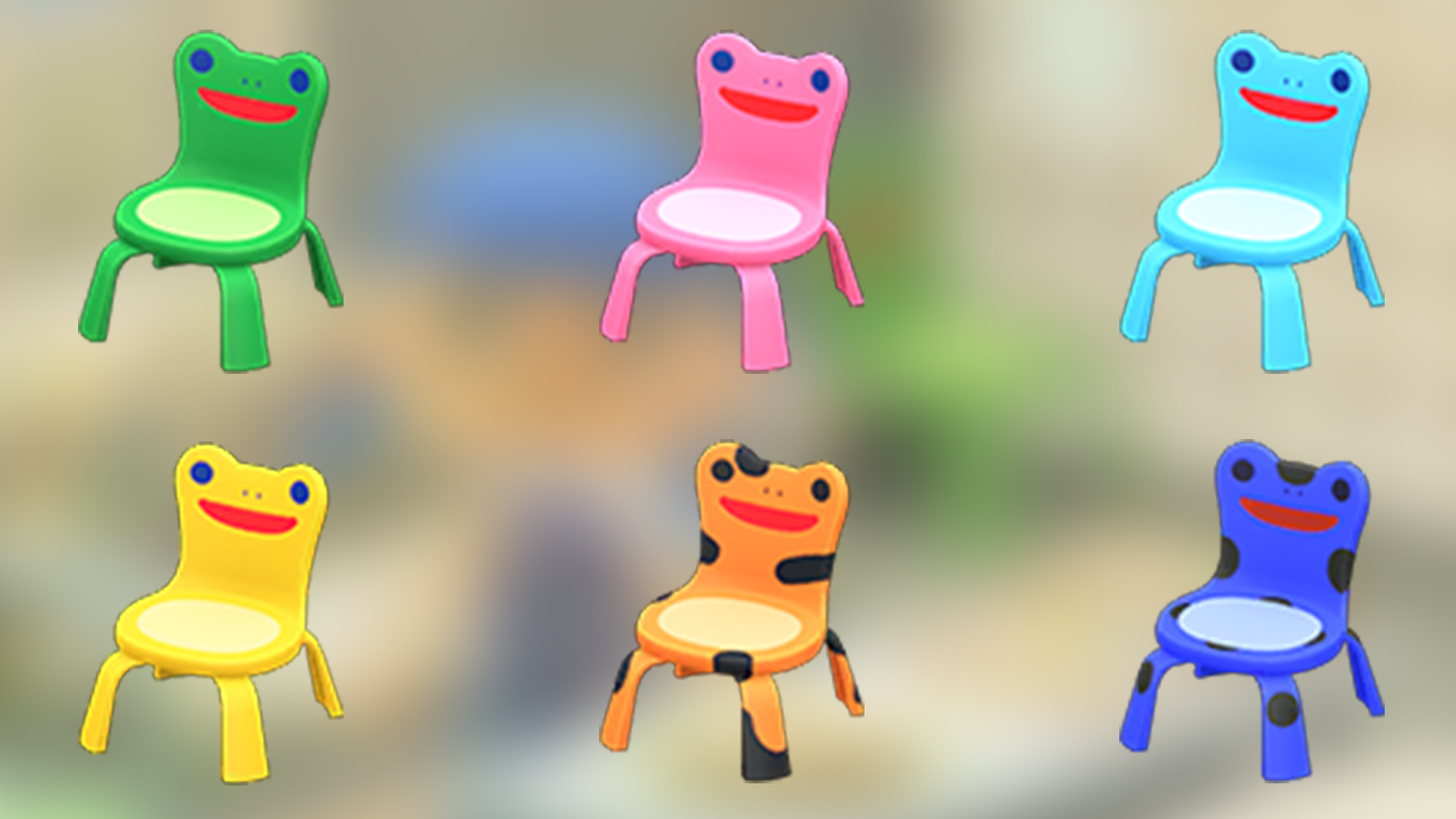 Thankfully, there's no special trick to gaining yourself a froggy chair! It's also not a part of the Happy Home Paradise DLC, meaning anyone with the New Horizons Ver. 2.0 update can get comfy with this extra good chair.
That does come with some bad news, though. Like any piece of standard furniture, it's up to luck or a generous friend to determine when it comes along. The various places it can potentially be found are:
Buyable from both Nook's Cranny and Jolly Redd's Treasure Trawler

As a random balloon drop

Gifted from villagers
So while there's no shortcut to amphibian acquisition, you can go about your island life knowing that one day it shall come.
How much does froggy chair cost?
Buying froggy chair in ACNH will set you back 1,200 Bells at Nook's Cranny, while buying it through Redd will cost you 1,800 Bells.
Selling it directly to Timmy and Tommy will get you 300 Bells, while selling it via the box in front of the store will get you 240 Bells.
What color froggy chairs are available in Animal Crossing: New Horizons?
There are six variations of froggy chair available. By default, you'll have one of these variations available to you by buying, finding through a balloon, or being gifted it, but you can have Cyrus customize it on Harv's Island after unlocking his and Reese's shop for 100,000 Bells.
| Image | Color |
| --- | --- |
| | Green |
| | Pink |
| | Light Blue |
| | Yellow |
| | Orange |
| | Blue |
Why is the froggy chair so popular?
The froggy chair item has been a series mainstay since the original Animal Crossing for Nintendo GameCube — and the Japan-only Nintendo 64 version before that. Froggy chair is a part of the "frog set" of furniture, which includes the froggy chair and another item called the lily-pad table, which has also been in every game since the original Animal Crossing.
Froggy chair became a bit of an internet meme in 2019 — and even more so after New Horizons' launch last year when players discovered the object was unavailable in the game. According to Game Rant, its boom in popularity began on Tumblr on November 12th, 2019, when a post using an image of the froggy chair from Animal Crossing: New Leaf was posted along with an image of Thanos from Avengers: Infinity War saying "A small price to pay for salvation." After the post's popularity took off (and made it to Reddit, as Tumblr posts often do), more and more memes sprouted from it due to the appeal of the juxtaposition of the froggy chair's silly appearance and Thanos' grim line.
A handful of months later, Animal Crossing: New Horizons was released to the world — and froggy chair was nowhere to be found. This pushed froggy chair's popularity to greater heights, as fans of both past games and the froggy chair meme questioned where froggy chair was. Finally, during the October 2021 Animal Crossing: New Horizons Direct in which the Ver. 2.0 update was detailed, froggy chair (along with some new color variants) was shown to the excitement of fans.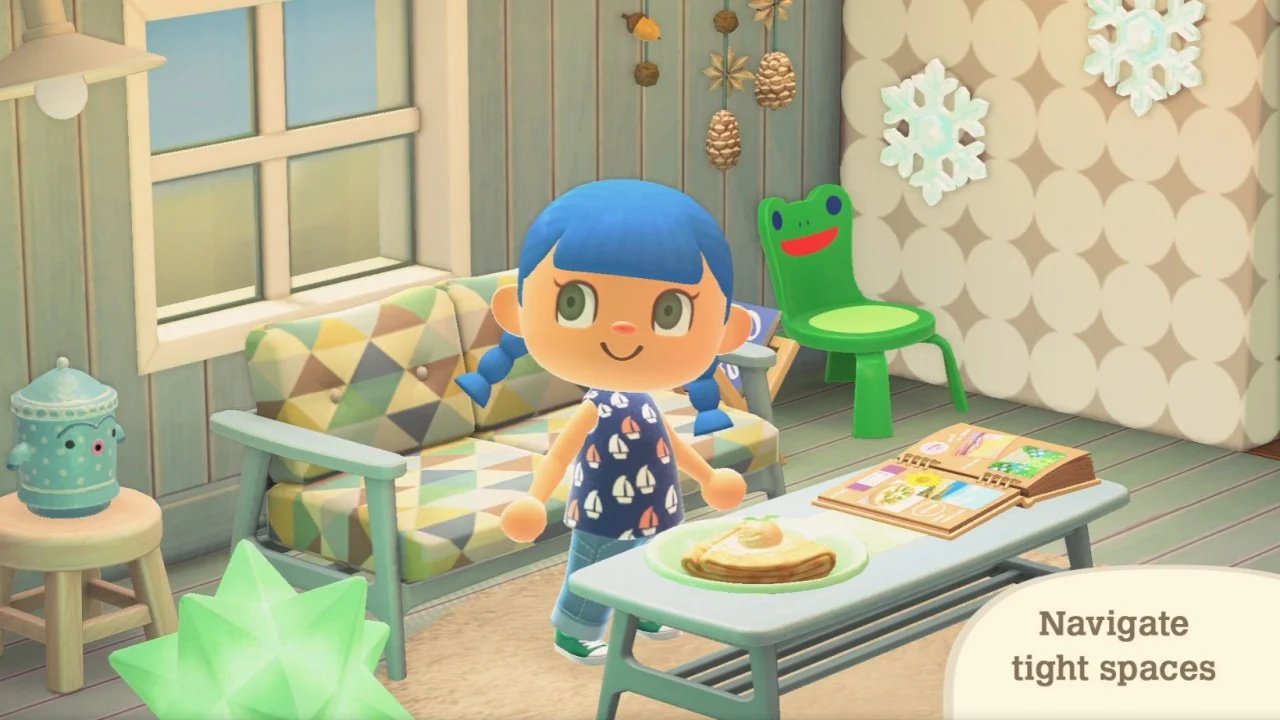 More Animal Crossing: New Horizons guides
Looking for more help with Animal Crossing: New Horizons? Check out our other guides!
Leave a Comment