Of all the holidays in Animal Crossing, none brings quite as much joy as Toy Day! With all the presents and a rare appearance by Jingle the black-nosed reindeer, there's plenty to be excited about. That said, there's a little work that goes into making the most of the festivities — that's where we come in. 
Read on for our Animal Crossing: New Horizons Toy Day guide, detailing everything you can earn by helping Jingle and spreading cheer and generosity throughout your island. 
When is Toy Day in Animal Crossing: New Horizons?
Unlike some holidays, Toy Day has a single recurring date. It takes place every year on December 24th. 
How can I prepare for Toy Day in Animal Crossing: New Horizons?
Not much prep needs to go into Toy Day, but there are a few things that start happening leading up to the holiday in the month of December. For one, Nook's Cranny will start selling toys. Similarly, Able's Sisters will begin selling some clothing items to suit the season. 
More important in terms of preparing for the holiday is the matter of ornaments. Beginning December 15th, cedar trees on your island will sometimes drop ornaments when shaken. There are three different varieties: 
Red Ornaments

Blue Ornaments

Gold Ornaments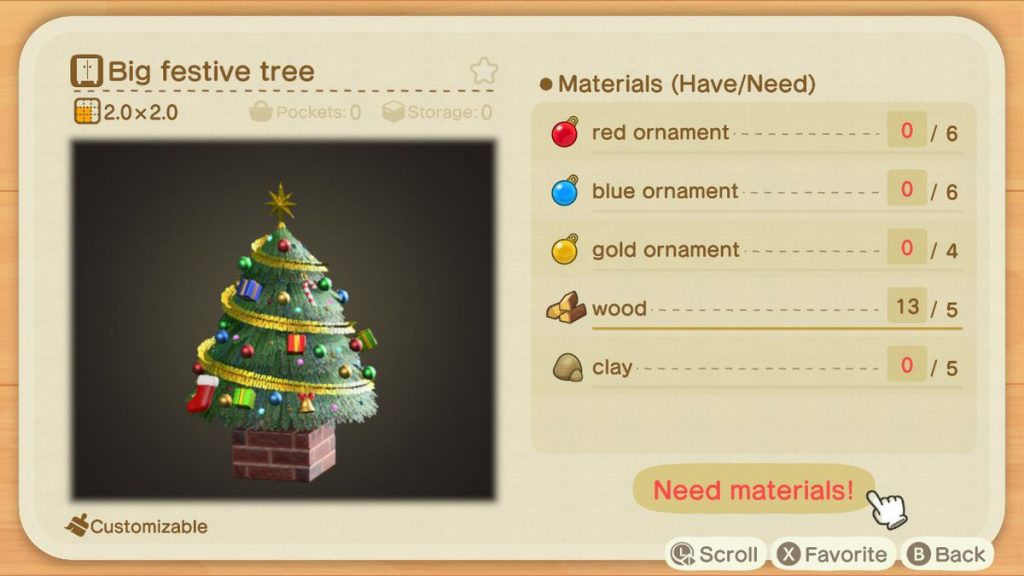 While they're useful for seasonal DIY recipes found via balloons, you'll also need a small stash to make the most out of Toy Day. Having three of each color set aside will do the trick, but you can also grab them from trees on Toy Day itself if you haven't. 
What to do on Toy Day in Animal Crossing: New Horizons
On December 24th, you'll be able to find Jingle outside of Resident Services. Talk to him, and you'll receive the DIY recipe for Festive Wrapping Paper. You'll need to craft three of these using the ornaments mentioned above before you report back to Jingle. He'll be impressed by your decorating dedication, gift you with the exclusive Toy Day Stockings item, and pass along his Magic Bag!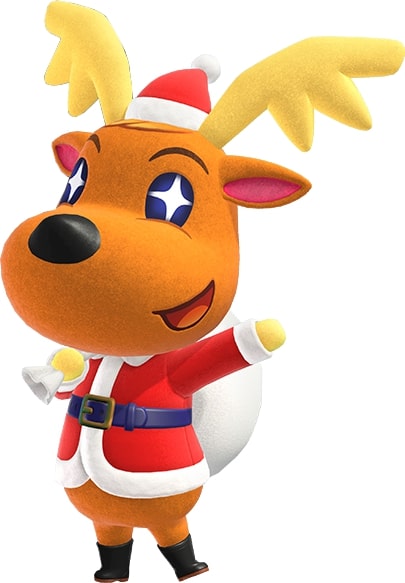 Now that you're officially Jingle's helper, you'll be tasked with delivering presents to your island's residents. Visit with every villager to drop off goodies and receive some toys of your own in return. These rewards aren't exclusive to the event and will be from the same pool as what Nook's Cranny sells in December, but it's the thought that counts here. 
Delivering half of the presents in the Magic Bag will prompt Jingle to bestow upon you the Gift Pile DIY recipe. Dropping off everything will reward you with the exclusive Toy Day Sleigh item! Be sure to deliver to everyone before returning the Magic Bag to Jingle.

That does it for Jingle's involvement with Toy Day on your island, but if you're feeling extra generous you can go around delivering more wrapped toys. You'll get toys of your own and (if you're dressed up in full Santa garb from Able's Sisters) some special comments from your villagers for the trouble. In terms of rewards, none of these are exclusive to Toy Day, but it's definitely in the spirit of the season. 
How to get Jingle's Photo in Animal Crossing: New Horizons
As one last, extra special reward, you can earn Jingle's Photo so long as you do one extra step in your Toy Day celebrations. Once Jingle has given you the Toy Day Stockings item, be sure to hang it on a wall in your home! So long as you do, beginning the next day you'll be able to check the stockings for a special gift from the reindeer himself — the exclusive Jingle's Photo item!
Toy Day exclusive items and recipes in Animal Crossing: New Horizons
Festive Wrapping Paper DIY Recipe

Gift Pile DIY Recipe

Toy Day Stockings

Toy Day Sleigh

Jingle's Photo (beginning December 25th)
More Animal Crossing: New Horizons guides
Looking for more help with Animal Crossing: New Horizons? Check out our other guides!
Leave a Comment