Blathers is getting the Animal Crossing: New Horizons event itch and has a new daily, time sensitive event taking place this May! The scholarly owl wants to celebrate International Museum Day and is taking it the extra mile by celebrating it throughout the rest of the month.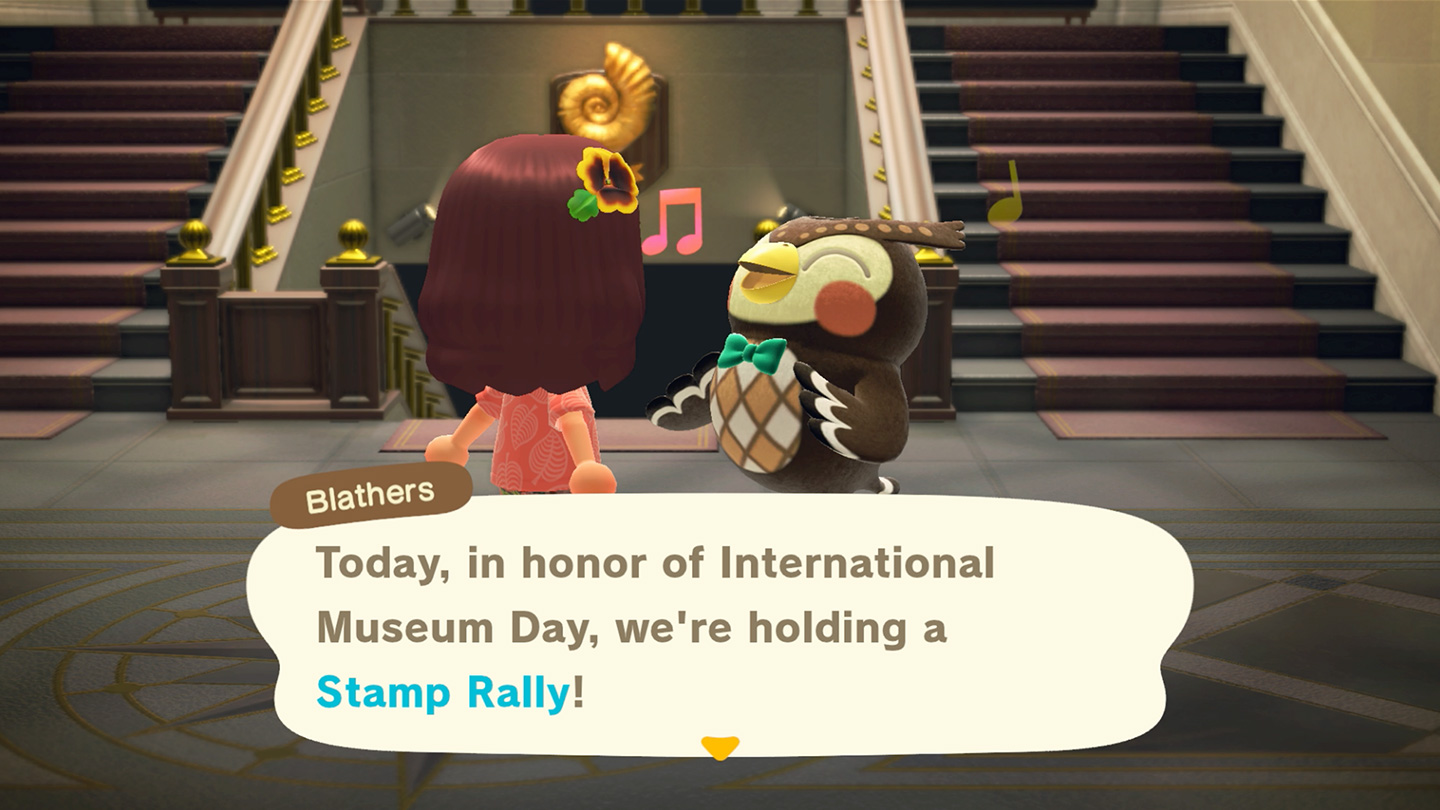 Event details
When is the International Museum Day event?
The International Museum Day "Stamp Rally" event takes place Monday, May 18th, 2020 at 12:00 a.m. – Sunday, May 31st, 2020 at 11:59 p.m. your local time in real life!
Where does the event take place?
The Stamp Rally event takes place at your island's museum (must be at least the building version containing the fish, fossil, and bug wings).
Do I need my game to be updated to a certain version?
Yup! You'll need to be playing at least version 1.2.0b. If you haven't updated your game, be sure to do that!
Is the International Museum Day event repeatable?
Yes, you can partake in this event daily.
What do rewards do you get for the event?
For participating, you'll receive a bug plaque, fish plaque, and fossil plaque.
How the event works
Beginning May 18th, Isabelle or Tom Nook will include in the morning announcements that Blathers is holding a Stamp Rally event in honor of International Museum Day. They will also hope that residents will go visit the museum during this time and enjoy the event.
When you visit the museum after this and talk to Blathers, he will give you a run down of the event. Automatically, you'll have three stamp cards: one for each participating museum collection/gallery. Now, you'll have to peruse the museum and search for three stamp stations scattered throughout each wing and collect the necessary stamps to complete your cards.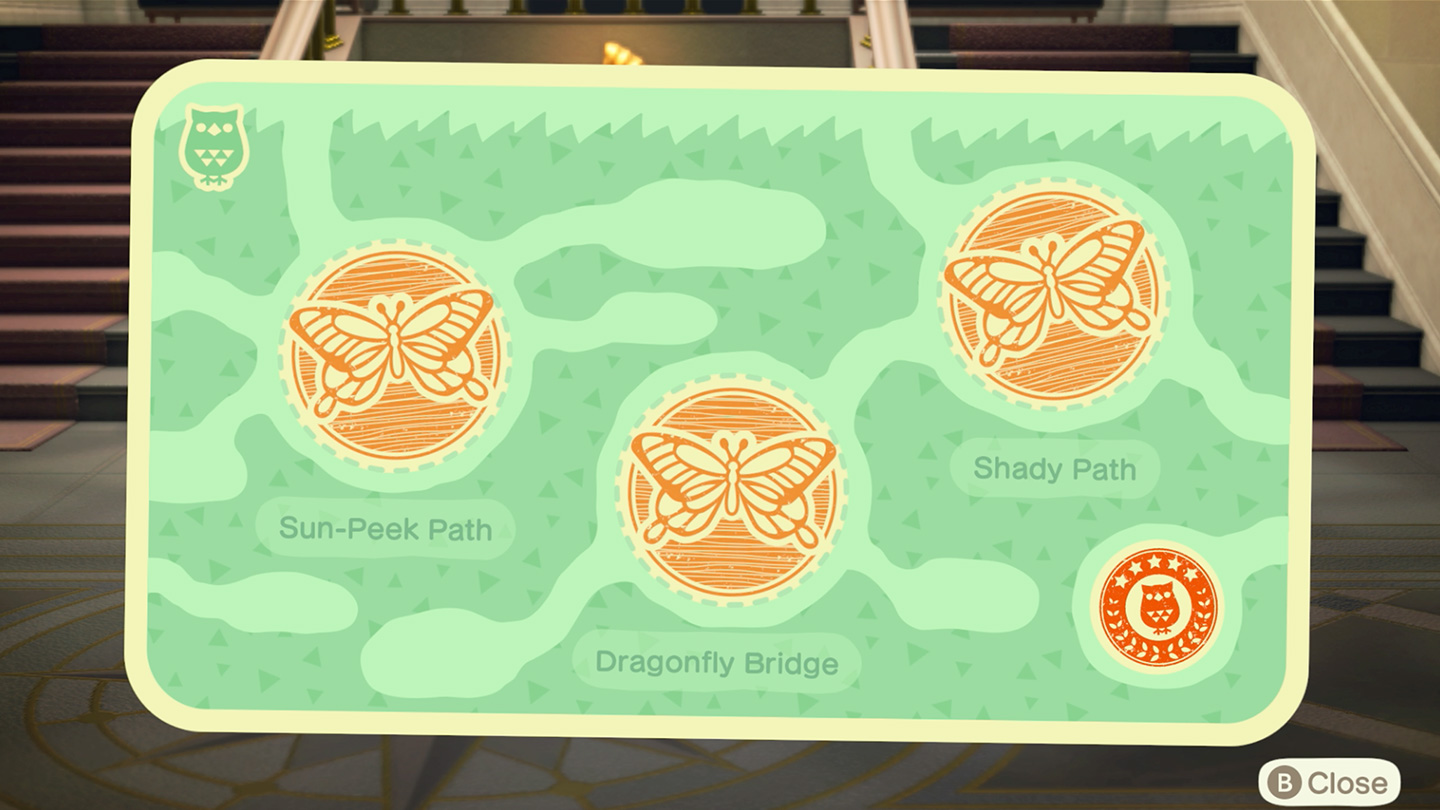 Stamping stations and stamp cards are only available at the following exhibits: fish, bug, and fossil. As of May 2020, the art collection/wing of the museum has not been included in the event.
The location of the stamp stations will change daily.
Once you have a stamp card completed with the required three stamps, go talk to Blathers and he will add the completion stamp to your card as well as give you a prize! The prizes that Blathers give you are near-replicas of items you've seen at the museum daily – the plaques denoting the three main wings!
The bug plaque, fish plaque, and fossil plaque cannot be customized and cannot be hung on your door as a door plate. Unlike Rover's briefcase from the May Day event, you can earn multiple copies of these plaques throughout the Stamp Rally event by completing stamp cards each day. 
Ready to recreate your own museum in your digital home? Now you have the perfect finishing touch of the plaques to adorn your walls!
More Animal Crossing: New Horizons guides
Looking for more help with Animal Crossing: New Horizons? Check out our other guides!
Leave a Comment