The crafting element has brought a new side to the Animal Crossing series. Sure, Animal Crossing: Pocket Camp thrived on a crafting system, but collecting materials was fairly easy. New Horizons' "quests" ask for a tad more skill, luck, and patience when gathering supplies. 
Mining rocks for minerals is a hit or miss. You're limited to five rocks on your island, and some might be hidden away on your island where a ladder is needed. So beyond cashing in your Nook Miles for mystery island tour tickets, here's a full-proof method that will have your inventory full of clay, iron, gold nuggets, and bags of bells!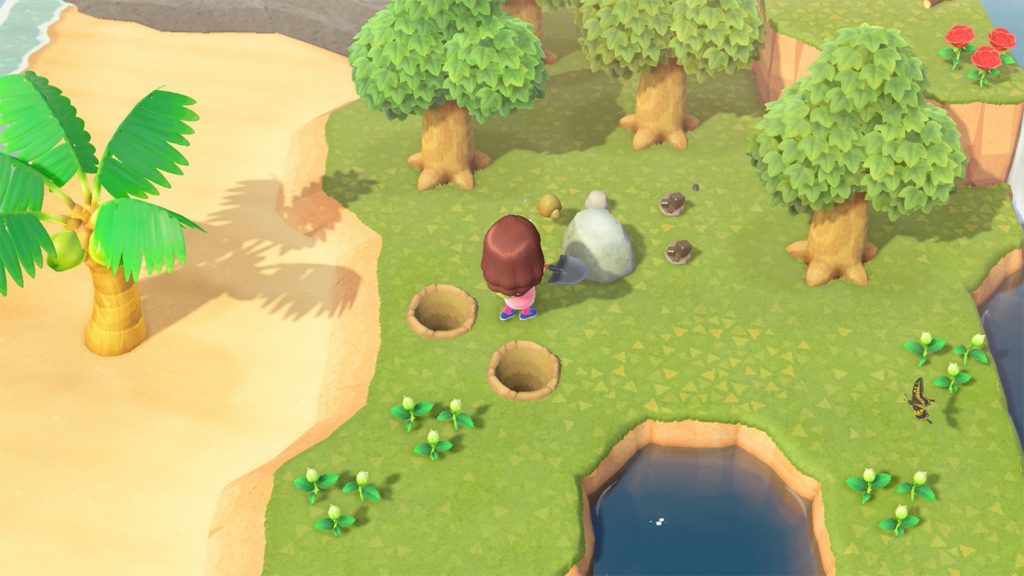 When you have access to a shovel, you're in business! Now dig two holes adjacent to one another, but make sure there's one space between the hole and the rock. From there, settle yourself next to the two holes (making a corner to keep you from bouncing back) and start hitting the rock!
You'll guarantee yourself eight items from each rock you hit — the maximum amount of bells or materials you can get from each round.
Happy crafting!
More Animal Crossing: New Horizons guides
Looking for more help with Animal Crossing: New Horizons? Check out our other guides!
Leave a Comment