With Tom Nook running Nook Inc., the inevitable appearance of your island's general store Nook's Cranny will have to fall to Timmy and Tommy again. Taking over the business again from scratch has its own set of tasks that need to be completed in Animal Crossing: New Horizons. Here's how to unlock Nook's Cranny and, eventually, upgrade it into a bigger version.
How to unlock Nook's Cranny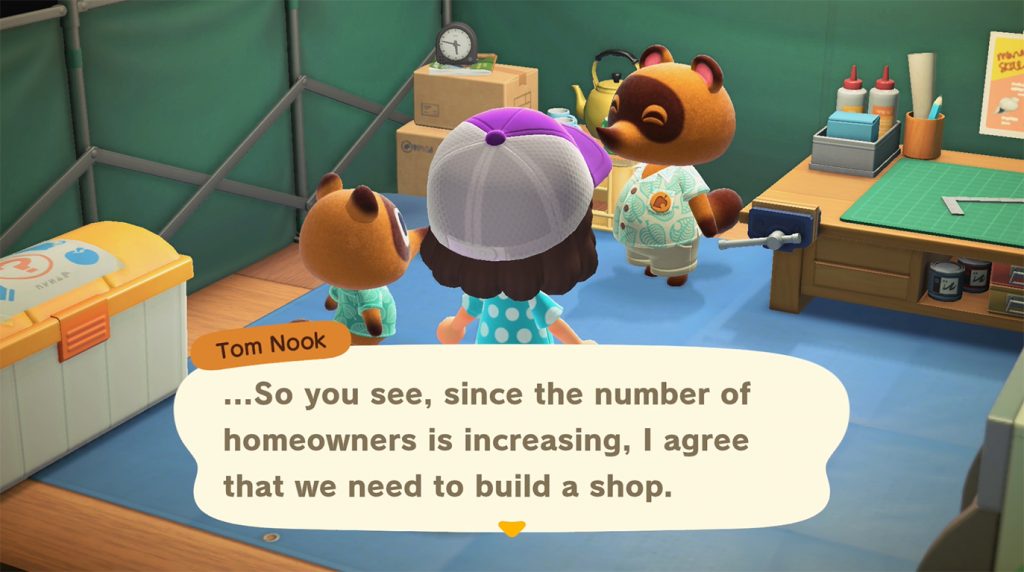 Early days on your island will involve you purchasing items from inside the Resident Services tent, but eventually you'll be able to build a shop on your island where you can purchase a wider array of items. To unlock Nook's Cranny, you'll need to:
Pay off your loan to Tom Nook via 5,000 Nook Miles and upgrade your tent to a house.
Talk to Timmy inside Resident Services after your house is completed.
Accept their quest to build them their own store on the island.
Complete the quest to build the store.
Completing the quest to build Nook's Cranny is pretty straightforward. You'll need to collect the following materials from around your island:
30 Wood

30 Hardwood

30 Softwood

30 Iron Nuggets
If you've been selling materials or using them to craft a variety of recipes, then there are a few ways to restock your materials stash to complete this task. Note: Timmy will not accept any materials unless they are in a complete stack of 30. Also, refer to our rock mining guide so you can get more supplies for all your flimsy shovel thwacks. 
If you've depleted any farmable resources on your island for the day, there are a few other ways to acquire all items. Try talking to your neighbors, as they might donate supplies to you. After that, it's time to start going on some Mystery Island Tours thanks to Nook Miles Tickets. 
You can also have a friend help out by gifting you the supplies, letting you visit so you can harvest your own timber, or check out Animal Crossing fan sites that host item trades and sales. 
Once all materials have been given to Timmy, he will in turn give you a Shop Construction Kit and some random furniture, wallpaper, and flooring items to keep. Go outside and find the perfect location for Timmy and Tommy's new business venture! Report back to Timmy and construction can begin immediately. You will have to wait one full day for the shop to be built.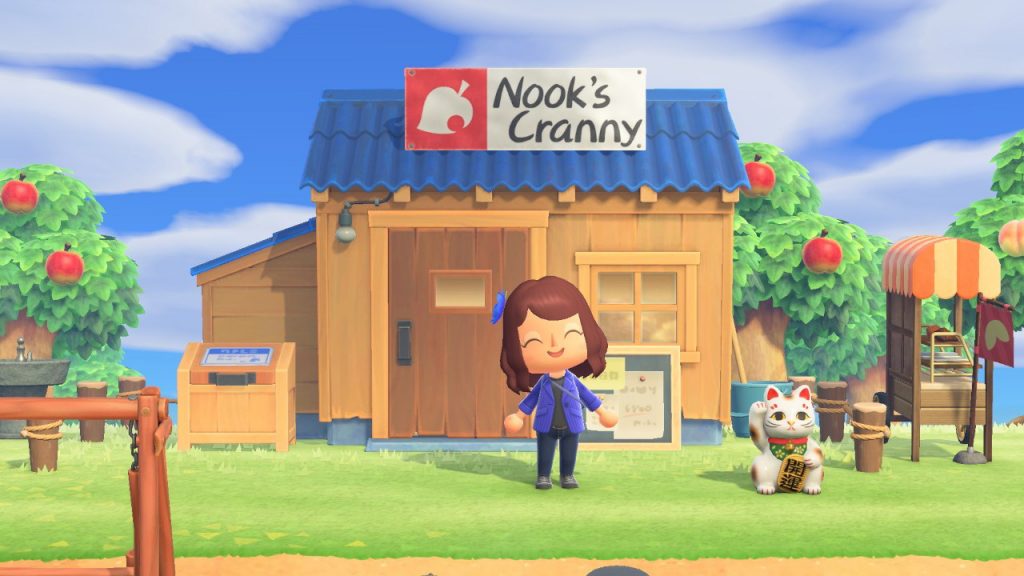 How to upgrade Nook's Cranny
A mystery that has been befuddling the New Horizons community has finally been solved. Thanks to Ninji, they found the exact tasks that will trigger the much needed upgrade to Nook's Cranny. Here's the criteria you'll need to meet in order to upgrade Nook's Cranny into a bigger store:
Mabel must have visited your island at least once.
You must have completed 200,000 Bells worth of combined buy/sell transactions made at Nook's Cranny.
30 days must have passed since the shop first opened.
Yes, it's a waiting game or time traveling gamble. The first two tasks are easy enough and will occur during the 30 days needed of playing the game. If you need to see if you're on track to the 200,000 Bells goal, you can always check the Nook Miles achievement "Bell Ringer" to see your spending total on the island. It's not perfect, but if you haven't hit 200,000 Bells, then you know to either spend more Bells or go on another gathering spree to sell some fruit, fish, insects, and more. 
Checking how many days you're into the 30-day countdown is a tad trickier. You can use the "Active Island Resident" Nook Miles achievement as a reference, minus a few days of your island not having the shop constructed. Time traveling is a faster method, but has its own cons, like villagers leaving, an island covered in weeds, and getting a serious case of messy "bed head" hair.
Once all requirements have been met, Timmy and Tommy will inform you that they'll be upgrading their store! The following day, Nook's Cranny will be unavailable as it is undergoing construction. After that, you have a bigger and better store that can offer more merchandise to you!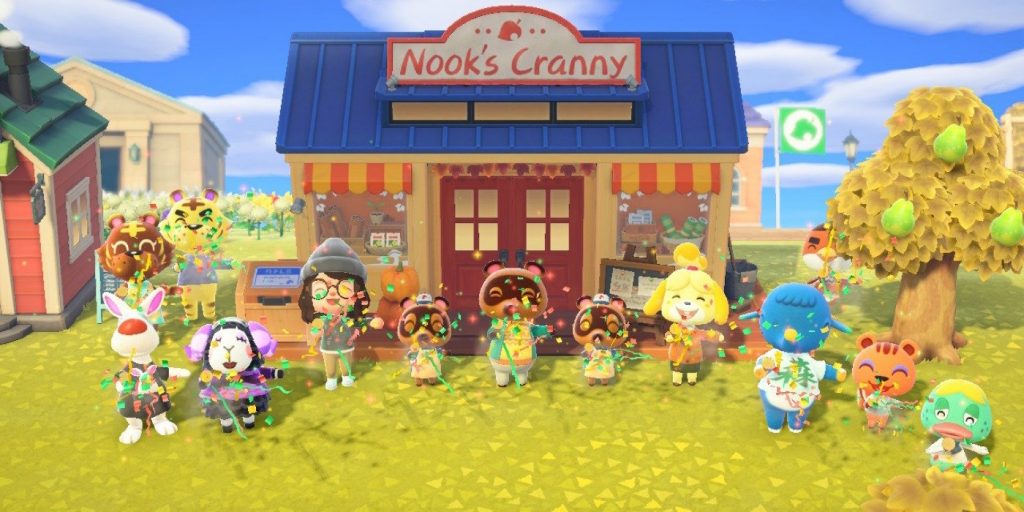 The following items have received an inventory upgrade at Nook's Cranny or make their sale debut:
6 furniture items

2 types of each tool (flimsy and custom variant)

2 umbrellas

9 different flower seed bags

2 wrapping paper types

Timer tool (costs 840 Bells)

3, 5 ,10, 15 minute options

Will track insects and fish caught

Can manually stop when active

8 wallpapers

8 flooring
Will we see another Nook's Cranny upgrade in the future? The upgraded Nook's Cranny isn't as big as Nookington's, the largest store upgrade that was available in the original Animal Crossing, or T&T Emporium from New Leaf. Only time and perhaps a game update will tell!
More Animal Crossing: New Horizons guides
Looking for more help with Animal Crossing: New Horizons? Check out our other guides!
Leave a Comment