Ask Brewster and he'll tell you the ideal way to savor your coffee is to drink it while it's nice and hot, ideally in a relaxing setting. Sometimes you can't sit down and take in the ambiance of The Roost, though – you got things to do and people to see! Thankfully with just a few quick visits to your local café, you can convince the brew master to give you a cup to go.
Read on to learn how you can get a takeout coffee (complete with its own branded cup) from Brewster in Animal Crossing: New Horizons!
Note: First thing's first, you need to have The Roost open on your island! Make sure you're playing on Ver. 2.0 or later, then have a look at our dedicated guide to bringing Brewster to your local museum. 
How to unlock takeout coffee from Brewster in Animal Crossing: New Horizons
Once The Roost is open, you'll need to pop in for a cup across three days. Show Brewster your dedication to his craft by ordering a hot coffee from a barstool. Each will cost 200 bells, and after the third day he'll make note that starting tomorrow you'll be able to order to-go!
How to order takeout coffee at The Roost in Animal Crossing: New Horizons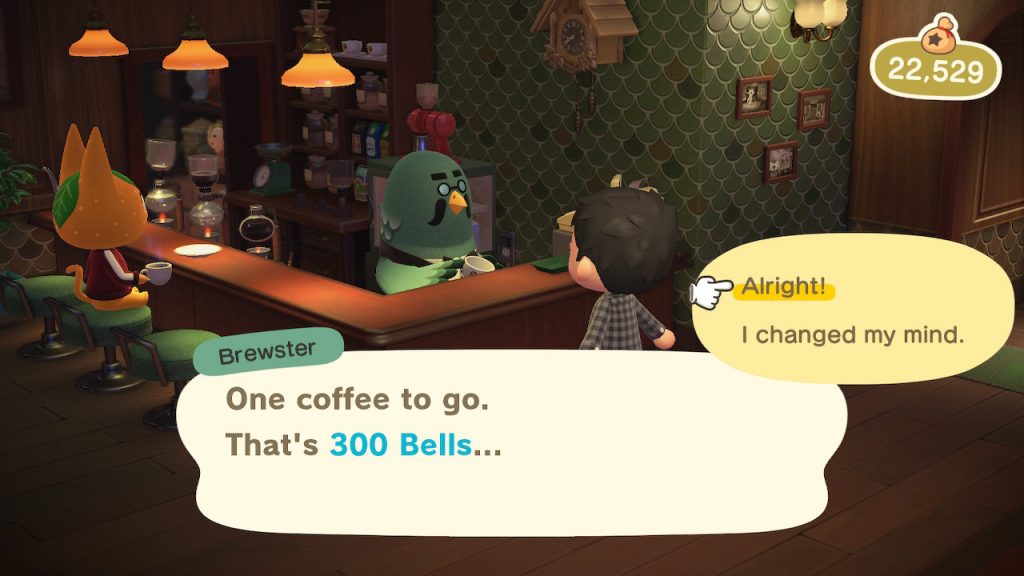 Now that Brewster is starting to recognize you as a loyal customer, you can order your takeout coffee. Instead of having a seat at the bar, talk to Brewster from the counter, and he'll sell you a takeout coffee for 300 Bells that doubles as a cute accessory for any island-goer on the go.
What does takeout coffee do in Animal Crossing: New Horizons?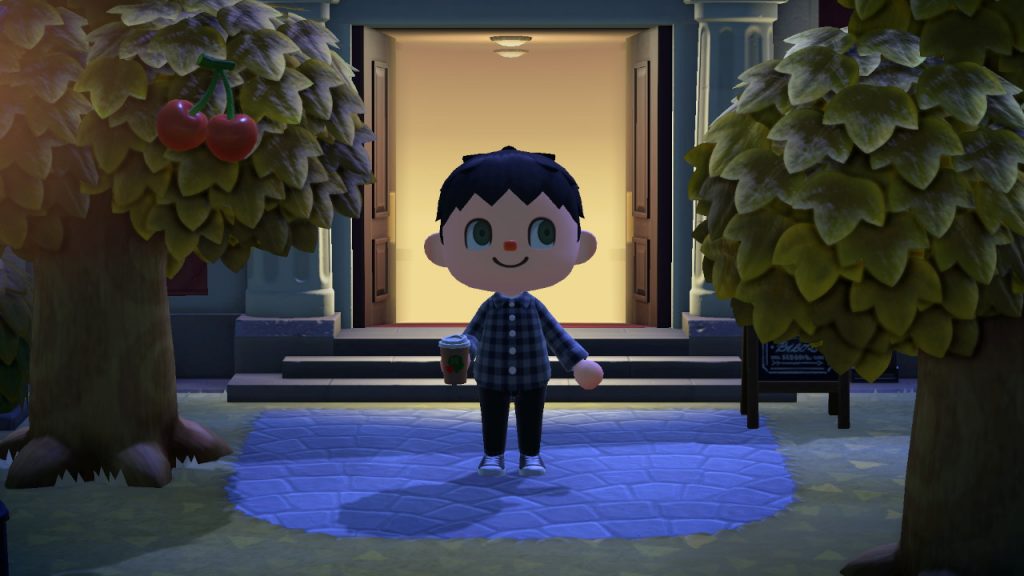 Takeout coffee, other than being a handheld item for your character to drink from, will also provide a maximum of 3 points of stamina — one point for each sip you take.
More Animal Crossing: New Horizons guides
Looking for more help with Animal Crossing: New Horizons? Check out our other guides!
Leave a Comment