Despite living on an island paradise all this time, Animal Crossing: New Horizons fans may be missing the salty sea-breeze on their faces. Thankfully a friendly face from the GameCube days is coming ashore yet again, and he's brought with him an exciting new opportunity to explore!
Yes, Kapp'n has returned. No longer charting a course for a mini-game island or big city dreams, he's introduced Boat Tours in the Animal Crossing: New Horizons Ver. 2.0 update. We're here to tell you when you can go on one of these little adventures, what it'll take to pay the man for his wave-riding ways, and what can be found in unexplored waters. 
Why isn't Kapp'n on my island?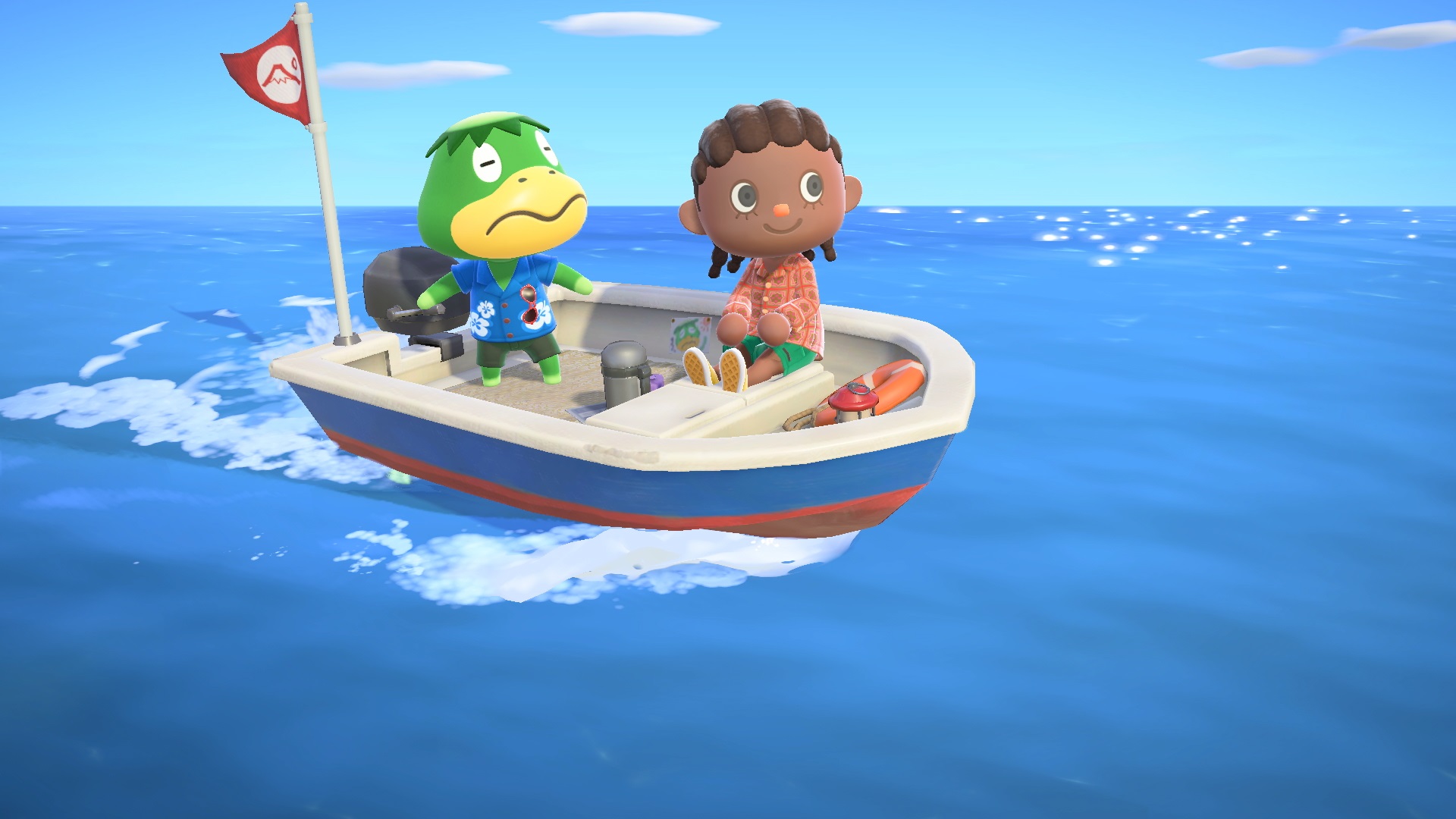 First, be sure that you're playing on Ver. 2.0 or higher. Kapp'n won't be available if you haven't updated to at least that point, so if you aren't, head into your game settings from the Nintendo Switch Home Screen and manually update Animal Crossing: New Horizons. Once you're on Ver. 2.0, you'll also need to have completed Project K. If you haven't, proceed through the various tasks that Tom Nook assigns to you to grow the island up to and through K.K. Slider's first concert. 
This is all part of your earliest days playing Animal Crossing: New Horizons, so if you're a veteran player, you shouldn't need to do anything extra to find Kapp'n once you're on Ver. 2.0 or higher. It's also not a part of the Happy Home Paradise paid DLC, meaning all players can enjoy Kapp'n's Boat Tours!
Where is Kapp'n in Animal Crossing: New Horizons?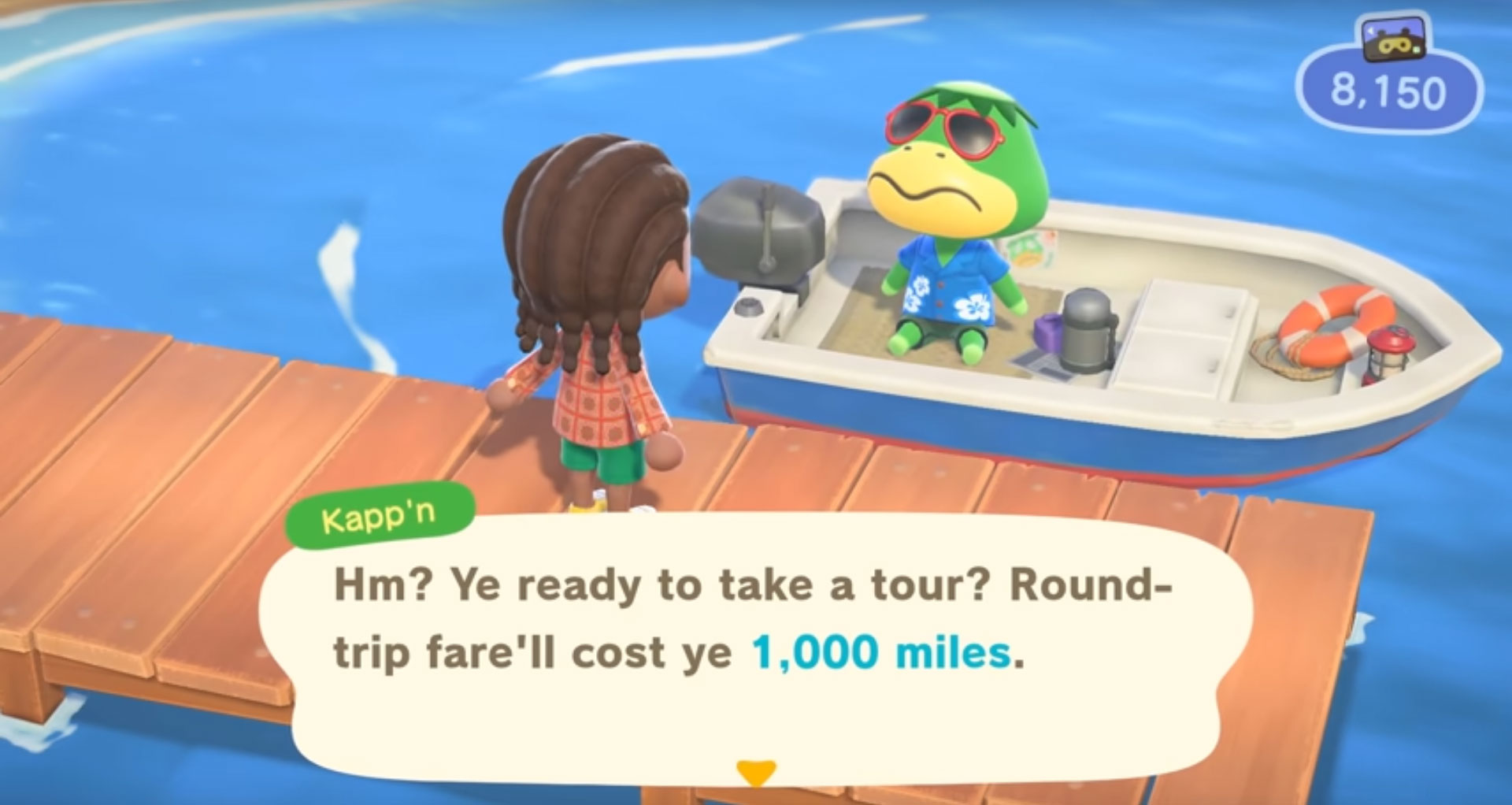 Once you're playing on Ver. 2.0 or higher, you'll be able to find Kapp'n and his boat resting at your island's pier. 
What do I need to go on a Boat Tour in Animal Crossing: New Horizons?
Boat Tours will cost 1,000 Nook Miles. We also strongly suggest you venture out with your pockets as empty as possible based on what you might find on your Tour!
What can be found on Boat Tours in Animal Crossing: New Horizons?
After a rousing sea shanty from Kapp'n, you'll arrive on a small island, as you would from a Nook Island Mystery Tour. The kind of island you'll find is random, but there are some recurring types and settings. These include islands that may be a different season, ones that may be at different times of day, ones that have new and mysterious plants on them, or other surprises! 
We're still exploring these, but some things to look out for are gyroid fragments. Taking a Boat Tour is also a part of the quest line to unlocking Brewster and The Roost for your island, so keep an eye out for him as well! 
How do I skip Kapp'n's songs?
Kapp'n sings a sea shanty when taking you to and from an island. Once Kapp'n begins the boat ride, repeatedly hit the "B" button to skip over his song. Doing so will speed up the boat ride to a few seconds rather than the entire length of the ballad.
More Animal Crossing: New Horizons guides
Looking for more help with Animal Crossing: New Horizons? Check out our other guides!
Leave a Comment