A staple in the Animal Crossing series, the buying and selling of turnips has made the flight to Animal Crossing: New Horizons. Before you can play this in-game stock market, however, you have to make your island a tad enticing for a certified turnip seller to stop by. Learn how to unlock and manage the turnip stalk market through our guide below!
How to unlock Daisy Mae
She's cute, adorable, and now part of the family business. Learning from her grandmother Joan, Daisy Mae will be on your island on Sunday (that's from 5 a.m. to 12 p.m. your island time) to help you grow your bells. Before she'll visit, you need the following established on your island:
Paying off your first loan (5,000 Nook Miles).
Completing Timmy and Tommy's supply request to build Nook's Cranny.
At this time, players have also reported needing the bridge, the Museum, and three houses built too, but in my current playthrough I have only accomplished one (the Museum). Given that all these events happen around the same time, it could be a coincidence.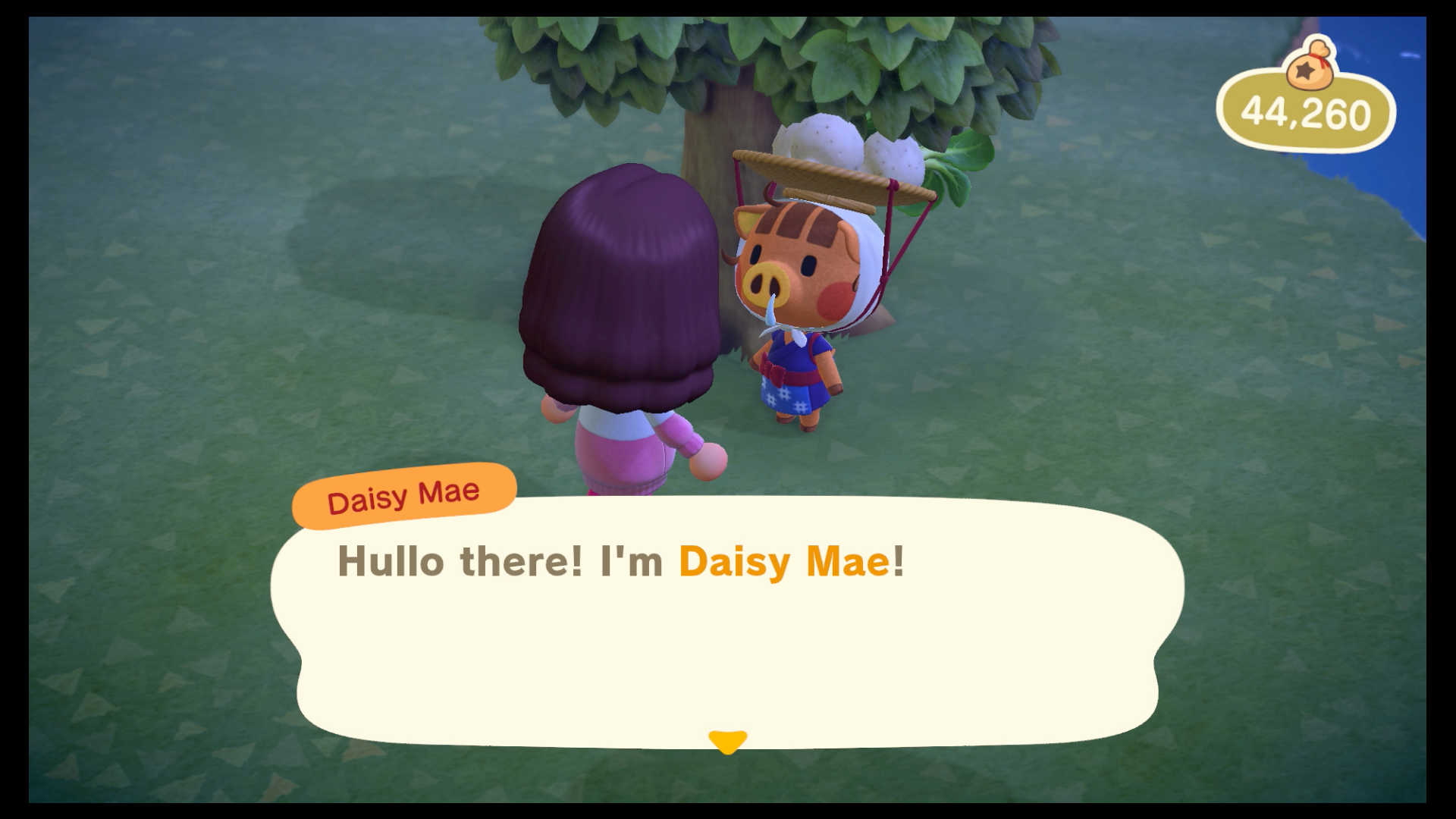 Once you've completed Nook's Cranny, Timmy and Tommy will explain what new services they offer — including buying turnips. Also, you'll receive a letter in the mail from Daisy Mae announcing her upcoming visits.
When does Daisy Mae visit your island?
It's time to buy this Sunday, Sunday, Sunday! Daisy Mae will only make one trip to your island each week, and that's on Sunday between 5 a.m. and 12 p.m. You can find her wandering near the Resident Services area. She'll discuss how the "Stalk" Market works and will sell you turnips. Prices will vary each Sunday and can only be bought in bundles of 10.
Pace yourself too, as you cannot use your home's storage function to squirrel away your haul. Be ready to carry these turnips with you for the rest of the week or have them cluttering up the floor in your home.
When can you buy turnips?
Sell, Tortimer, sell! Timmy and Tommy will happily buy your turnips, but only during store hours Monday through Saturday. Prices will fluctuate two times per day, once at the start of business hours and the second in the afternoon.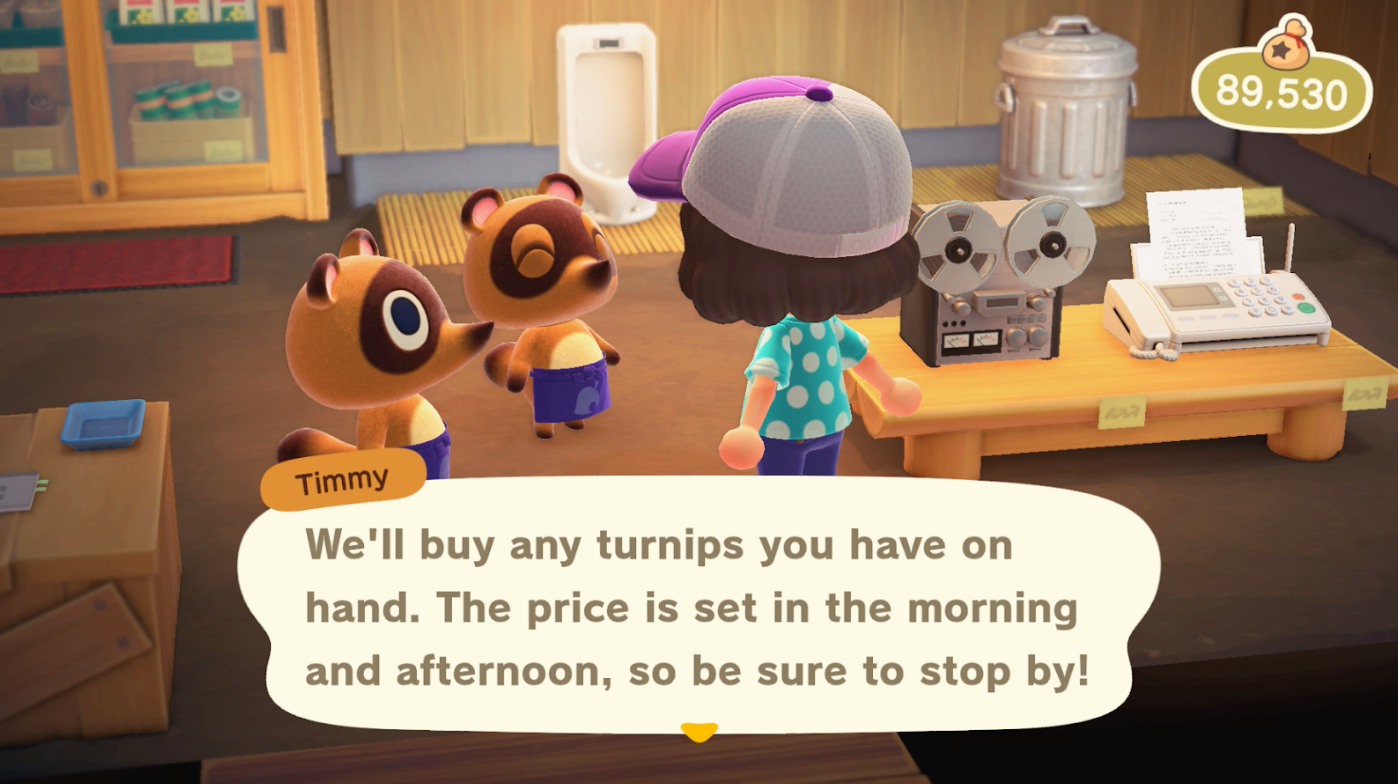 In previous Animal Crossing games, there were various price patterns that would occur. In New Leaf, four were found and have been referred to as Decreasing, Small Spike, Big Spike, and Random. As of this writing, we do not have confirmation if these patterns have returned.
If you aren't finding any possible profits with Timmy and Tommy's turnip buyback prices, there is a little trick you try. Turnip prices vary by island! Ask a friend what the current exchange rate is on their island and ask if you can take a Dodo Airlines flight to cash out.
Make sure you sell your turnips by the next Sunday!
You can hoard turnips, but they have a shelf life of a week. Once it becomes a new Sunday, you'll find your cash crop become a rotten, worthless mess. Be sure to sell them while you have the chance!

Bonus: Mi casa es tu casa

Don't let the absence of Nook's Cranny get you down as there is a workaround to enter the turnip market earlier. For this, you'll need another friend (locally or online) who happens to have her visit their island on Sundays. Take a flight from Dodo Airlines and soon you'll be swimming in root vegetables.
To sell your harvest, you will have to go to a Nook's Cranny, so don't dawdle too long in adding one to your island or scheduling another flight to your friend's homebase.
More Animal Crossing: New Horizons guides
Looking for more help with Animal Crossing: New Horizons? Check out our other guides!
Leave a Comment