This morning's Animal Crossing: New Horizons Direct has ended, and with it came a load of information about the game's final free major update. Aside from Brewster and The Roost, Kapp'n, new shops and characters at Harv's Island, group stretching, island ordinances, cooking, and more are headed to the game.
Here's everything headed to New Horizons in its free Ver. 2.0 update.
Brewster and The Roost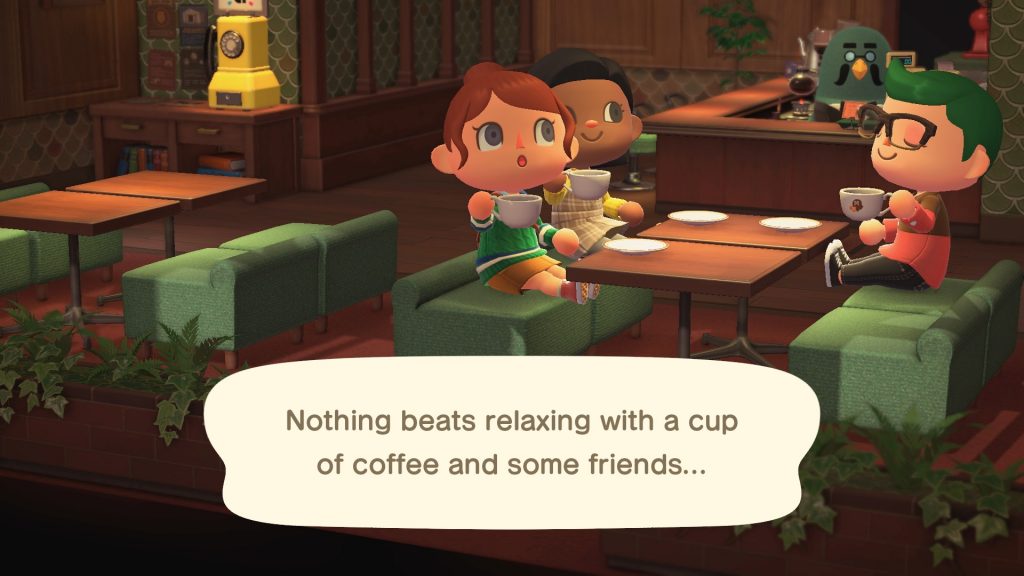 The Roost will be located in the museum (open 24 hours a day) and will be home to Brewster, the coffee-serving pigeon from past Animal Crossing titles.
Players can order coffee from Brewster (and their character will summarily rate it), as well as run into familiar island characters who may drop by such as Isabelle.
A phone located inside The Roost will allow players to scan amiibo cards and figures to invite characters of their choosing; some characters even bring along others, like Mabel and her sisters Sable and Label.
Multiple players can also visit The Roost at the same time and enjoy coffee together.
Kapp'n's Boat Tours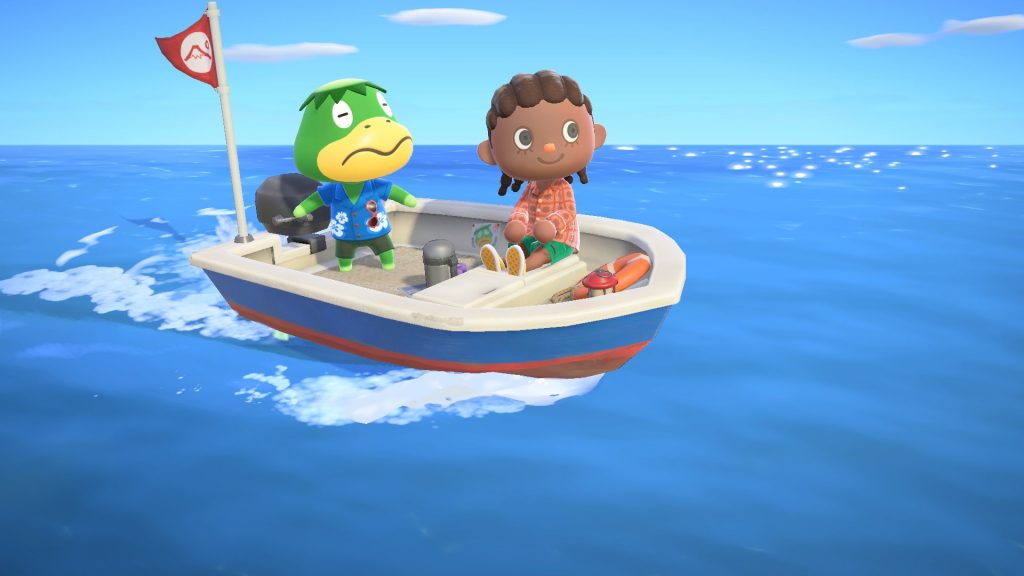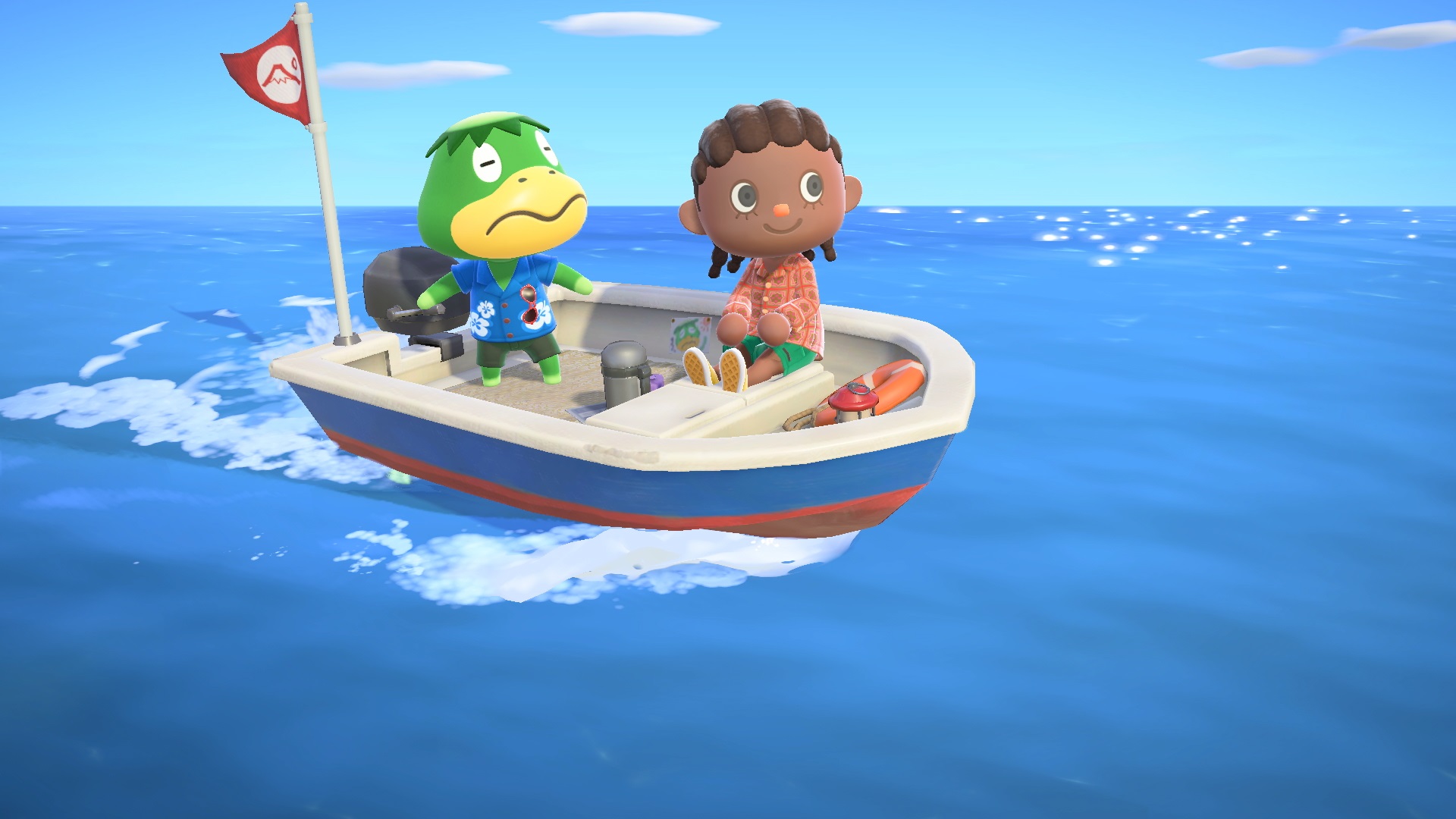 Kapp'n the sea-faring turtle will appear at the end of your island's pier, offering to charter players to different islands for 1,000 Nook Miles.
During his boat tours, Kapp'n will serenade players with sea shanties.
On your visits to these new islands, you may come across "mysterious flora" and islands with different seasons or times of day.
Harv's Island updates
Harv's Island has been expanded to include new shops and returning characters from the franchise.
Harriet the poodle, now donning a hippie-inspired outfit similar to Harvey, is working with Harvey on creating a plaza on the island to host new stores.
These stores will need donations to open; eventually, familiar island visitors like Saharah, Kicks, Redd, and Leif will set up shop.
Reese and Cyrus will also have a store at Harv's Island, allowing players to customize furniture items that cannot be customized on one's own — for example, ready-made furniture like lighthouses or light posts.
Additionally, Katrina will have a fortune tent available where she can reveal a player's fortune once per day, and Tortimer will allow players to transfer items to and from their storage will on Harv's Island.
Harriet will be able to teach players seven new hairstyles, which can then be applied at home once learned.
Group stretching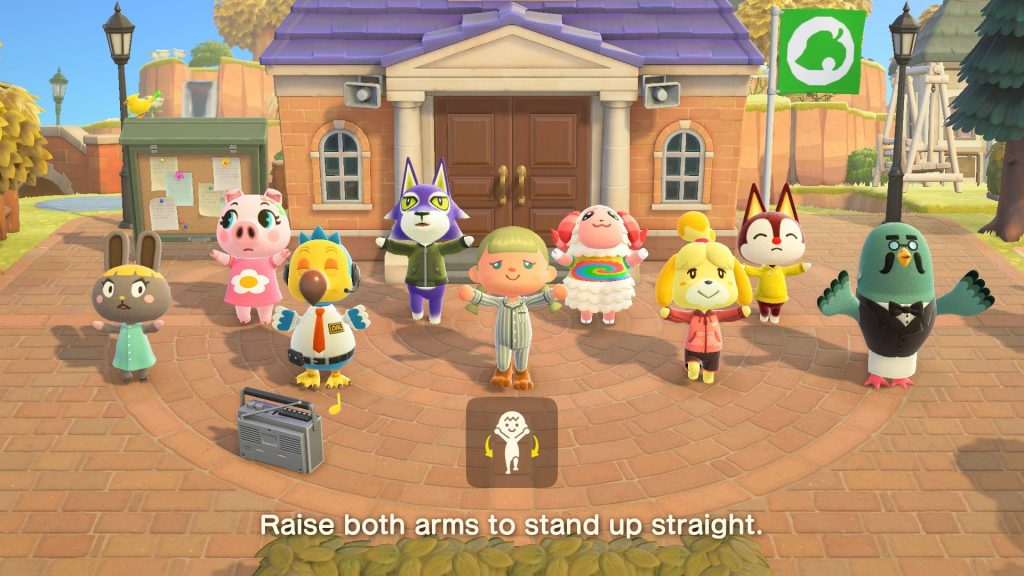 Group stretching exercises will be performed at in front of Resident Services, a feature returning from the very first Animal Crossing game on Nintendo GameCube (sans Copper this time).
Along with eight villagers and/or special characters, players can participate by using button or motion controls.
You can also participate with other players on your own or others' islands.
Island ordinances
Ordinances, a feature from Animal Crossing: New Leaf, is returning in New Horizons, allowing players to enact specific rules for their island.
For example, the Beautiful Island ordinance prohibits weeds from growing, while the Night Owl ordinance forces shops and villagers to be available until later in the night.
New Home Services options
Players can now access more home exterior options from Tom Nook, allowing you to fully customize your home with new styles.
Additionally, players can now upgrade their storage to 3,200, 4,000, and 5,000 capacities.
New villagers
16 new villagers will be added to the game, eight of which are returning from past games in the series.
Check out the full list of new villagers coming to New Horizons in its Ver. 2.0 update for more information.
New Nook Miles features
New features redeemable with Nook Miles will be added:
Island Life 101 Service (400 Nook Miles)
Be a Chef! DIY Recipes+ (2,000 Nook Miles)
Pro Camera App (1,500 Nook Miles)
Custom Designs Patterns+ (1,800 Nook Miles)
Pro Decorating License (2,500 Nook Miles)
Custom Fencing in a Flash (2,500 Nook Miles)
New Reactions Notebook (3,300 Nook Miles)
Pro Construction License (3,000 Nook Miles)
Top 4 Fab Hairstyles (1,200 Nook Miles)
Cooking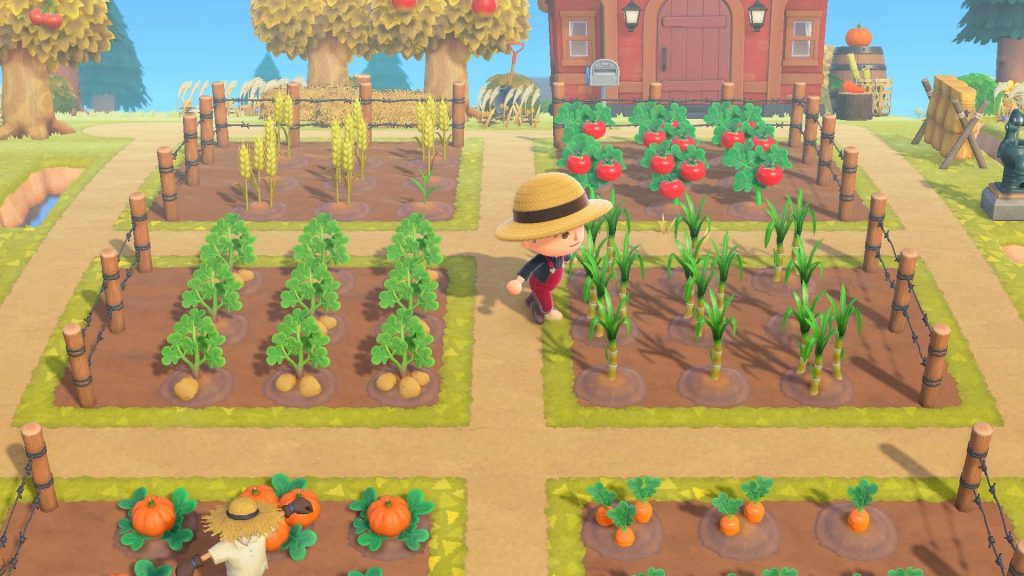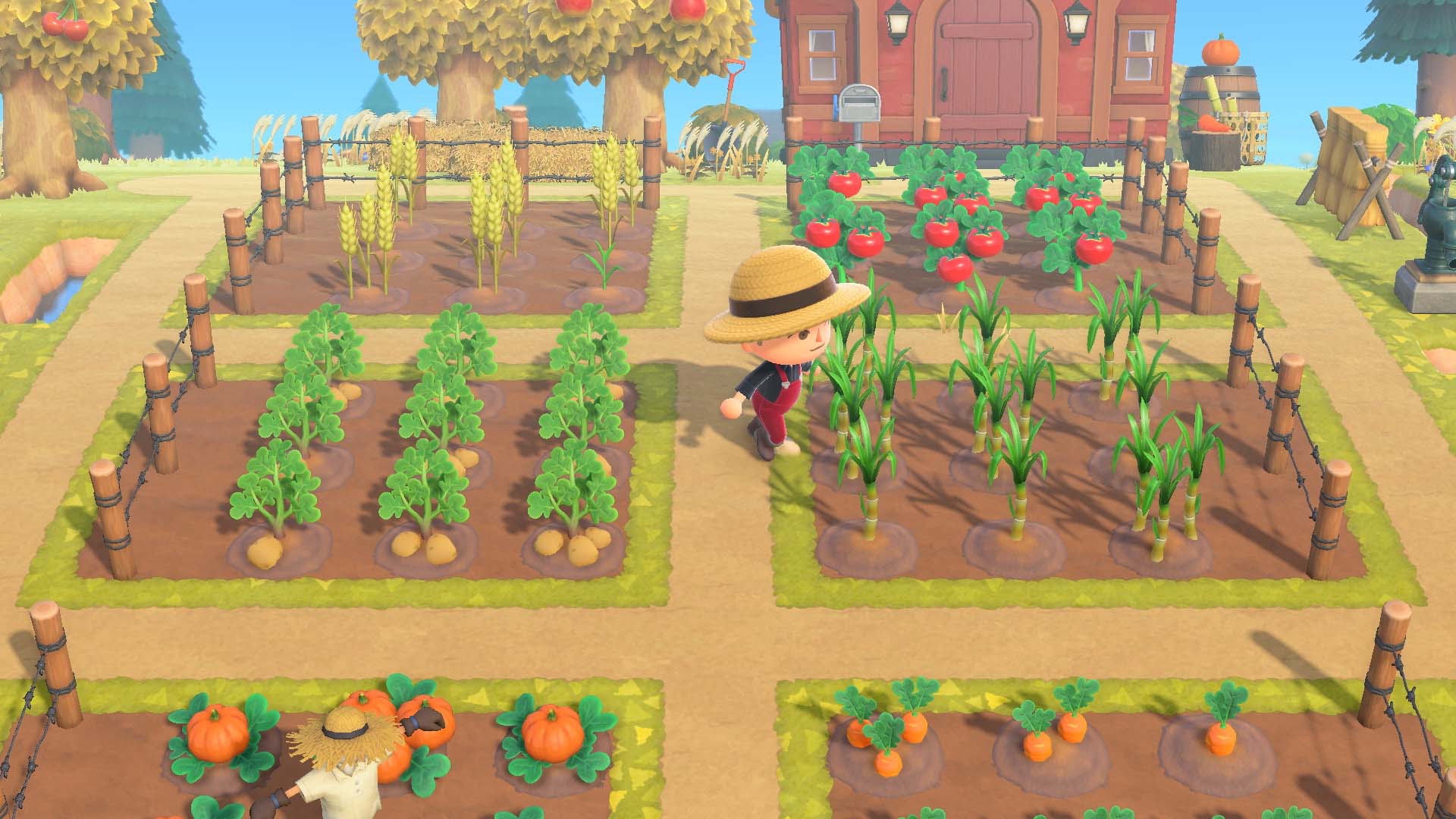 Players can now cook via stovetops and the DIY Recipes+ upgrade to create food dishes.
Using newly-growable ingredients like tomatoes, wheat, sugarcane, potatoes, carrots, and more, players can create items like veggie sandwiches, minestrone soup, and pizza.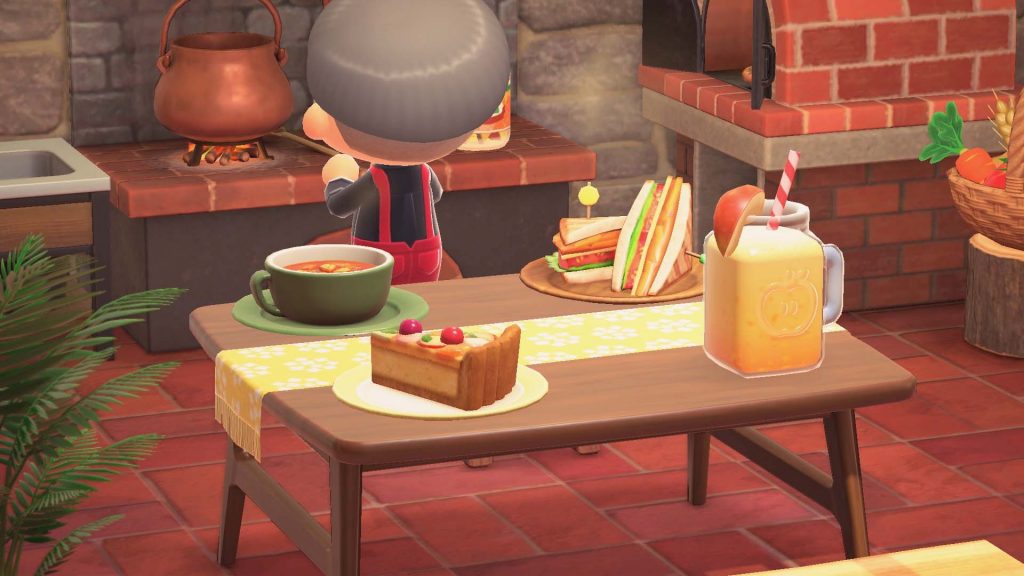 Cooked food can be placed around players' homes as decorative items, or eaten for energy.
Pro Decorating License
With the Pro Decorating License, players can add lighting and ceiling decor can be added to rooms.
Accent walls will also be available to give single walls a different color or design.
The maximum number of bridges and inclines per island has also been increased from 8 to 10.
New fence recipes
New fence recipes will also be added, including park fencing, block fencing, corrugated iron fencing, large lattice fencing, log-wall fencing, green bamboo fencing, bamboo-slats fencing, log fencing, and frozen fencing.
You'll also be able to customize fencing with different colors.
Pro Camera App
The in-game camera is getting upgraded with the Pro Camera App, which allows players to use Handheld Camera mode.
In Handheld Camera mode, the camera is adjusted to a player's eyesight level, allowing more flexible shots than before; then, in Tripod Camera mode, players can also be in the picture.
Custom Designs Patterns+
Patterns that were previously used for customizing items can now be worn or used for flooring and wallpaper.
New hairstyles
11 new hairstyles, including the seven Harriet will teach players, will be added to the game.
New reactions
11 new reactions like "Waving Goodbye," "Stretching," "Bouncing to Music," Listening Ears," and "Say Cheese" will be added to the game.
Island Life 101
A new NookPhone app will be added to the game, giving tips and advice to players on things to do in-game.
New Nook Miles items
Several new items can now be redeemed with Nook Miles:
Triangular topiary (1,000 Nook Miles)
Crosswalk signal (2,000 Nook Miles)
Curved streetlight (2,000 Nook Miles)
Plaza arch (3,000 Nook Miles)
Plaza clock (3,000 Nook Miles)
Volleyball net (3,000 Nook Miles)
Windmill (3,000 Nook Miles)
Parabolic antenna (4,000 Nook Miles)
Park fountain (4,000 Nook Miles)
Pergola (4,000 Nook Miles)
Plaza balloon wagon (4,000 Nook Miles)
Gazebo (5,000 Nook Miles)
Inflatable plaza toy (5,000 Nook Miles)
Plaza game stand (5,000 Nook Miles)
Plaza train (5,000 Nook Miles)
Plaza ferris wheel (6,000 Nook Miles)
Plaza merry-go-round (6,000 Nook Miles)
Outdoor storage and ABDs
Storage sheds can now be placed around one's island, letting one deposit items and access their home storage wherever they want.
Players can also redeem Nook Miles for portable ABDs, which they can place around their island to access their bank account anywhere.
New K.K. Slider songs
12 new K.K. songs will be available from K.K. Slider, including K.K. Chillwave, K.K. Bashment, K.K. Break, K.K. Chorinho, K.K. Dub, K.K. Fuge, K.K. Hip Hop, K.K. Lovers, K.K. Polka, and K.K. Slack-Key.
Music Boxes
Players can also turn K.K. songs into music box versions and place them around their house or island.
Gyroids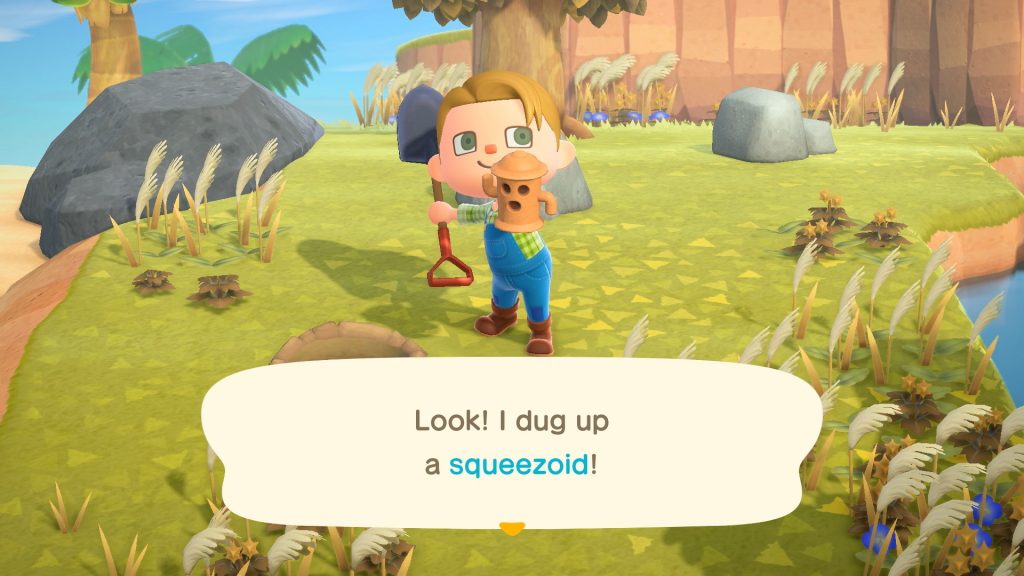 Gyroids have returned from past Animal Crossing games, albeit functioning — and looking — a bit differently.
Gyroid fragments can be dug up from X spots around one's island; when watered in the ground, they'll mature into full gyroids overnight.
More will tend to appear the day after it rains on your island.
Gyroids in New Horizons are smaller in appearance and can even be placed on shelves and other furniture.
Combining different gyroids can result in unique sound combinations, and when pairing them with K.K. music, gyroids will match the tempo to dance and make sounds alongside it.
Gyroids can also be color-customized like any other item.
New items and returning furniture sets and series
Nook's Cranny will now stock brand-new items like light and ceiling decor, as well as returning furniture series from past games like the Ranch series and brand-new, never-before-seen items.
And yes, the froggy chair is back, too.
Permanent ladders
You can now craft wooden ladder set-up kits to place permanent ladders on cliffs anywhere you want on your island.
These ladders can also be customized in different colors.
Navigate tight spaces
Players can now easily navigate tight spaces in their homes, allowing for even more dynamic layouts.
Villager hang outs
You can now hang out with your villagers — either at their house or at yours.
Villagers can plan hang outs with you at their home or stop by unexpectedly at your house while you're inside.
The free Ver. 2.0 update for Animal Crossing: New Horizons will be available on November 5th, 2021; it will also be the "last major free content update" for the game.
For information on the also-announced Happy Home Paradise paid DLC, be sure head to our article detailing that.
Leave a Comment