Animal Crossing: New Horizons' Ver. 2.0 update has been fully detailed, and as previously announced, Brewster and his coffee shop The Roost will be dropping with it.
The Roost will be located in the museum (open 24 hours a day) and will be home to Brewster, the coffee-serving pigeon from past Animal Crossing titles.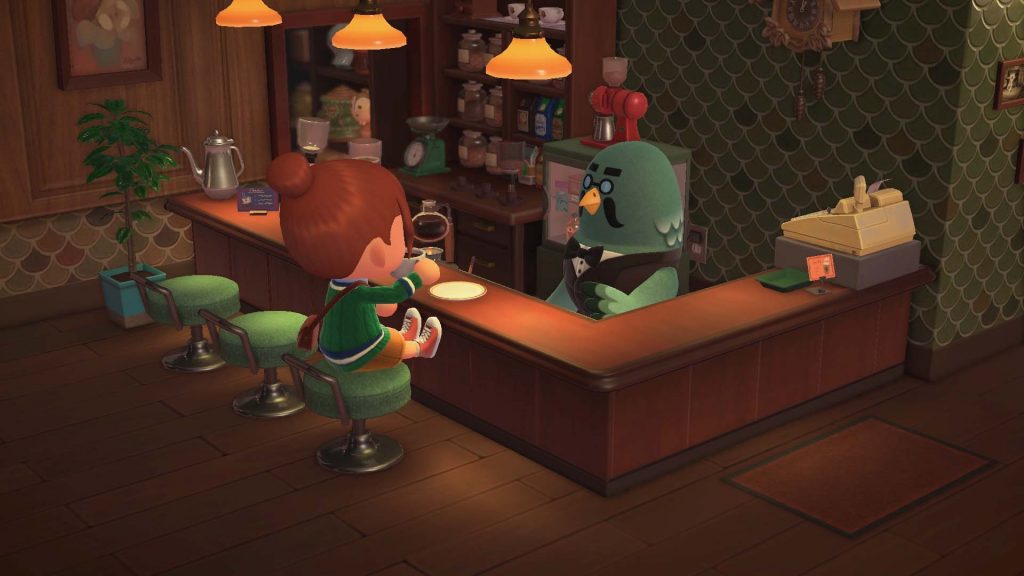 Players can order coffee from Brewster (and their character will summarily rate it), as well as run into familiar island characters who may drop by such as Isabelle.
A phone located inside The Roost will allow players to scan amiibo cards and figures to invite characters of their choosing; some characters even bring along others, like Mabel and her sisters Sable and Label.
Multiple players can also visit The Roost at the same time and enjoy coffee together.
Brewster and The Roost will be available on November 5th, 2021, when the Ver. 2.0 update for Animal Crossing: New Horizons launches.
Leave a Comment