The Season of Light's focus on the sun, moon, and stars lines up with a yearly event – the Harvest Moon! Yes, it's a full moon, but this particular month has always been special. Since it's so close to the Autumn Equinox, this full moon gives off plenty of light for farmers to harvest crops during evening hours.
So what does this mean in the world of Pokémon GO? Enter Clefairy, the Fairy-type Pokémon that's been known to dance under the light of a full moon! For this year's Harvest Moon, they'll be spawning all over the place in the aptly called Clefairy Commotion event.
See when and where you'll find Clefairy with our guide below:
Pokémon GO's Season of Light's – Clefairy Commotion
Begins: Saturday, September 10th, 2022 at 6 p.m. your local time.
Ends: Saturday, September 10th, 2022 at 9 p.m. your local time.
Event Bonuses
Clefairy will appear more frequently in the wild.
Featured Pokémon – Clefairy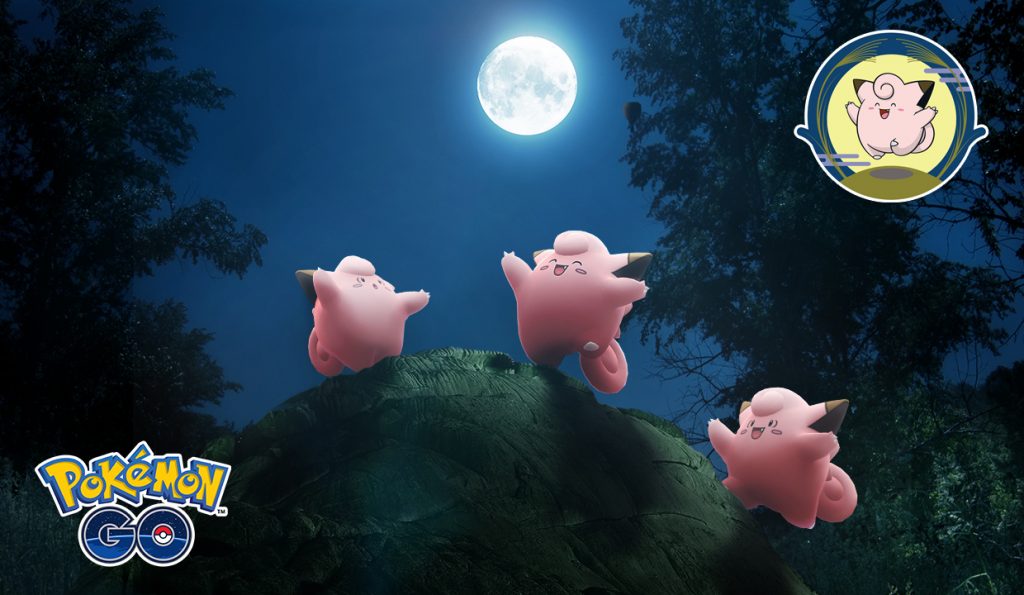 During the event, Clefairy* will be appearing more frequently in the wild. Think of it as a three-hour-long Spotlight Hour, but with some Mt. Moon vibes! Of course, with all these Clefairy out celebrating the Harvest Moon, chances are you might encounter a shiny one if you're lucky!
Note: Pokémon marked with an * means that "If you're lucky, you might encounter a Shiny one!"
More Pokémon GO guides
Looking for more help with Pokémon GO? Check out our other guides!
Leave a Comment