Welcome to the Nintendo Wiretap: E3 Edition! It's been an exciting week for Nintendo fans the world over, complete with amiibo announcements, franchise revivals and plumber possessed T-Rexes. To help make ingesting all these meaty stories easier than Kirby hopped up on Miracle Fruit, we've compiled a handy list for everything you may have missed regarding the Big N over the last few days. Without further ado, here's everything we've picked up over the wire:
SUPER MARIO ODYSSEY SETTING COURSE FOR THE SWITCH THIS OCTOBER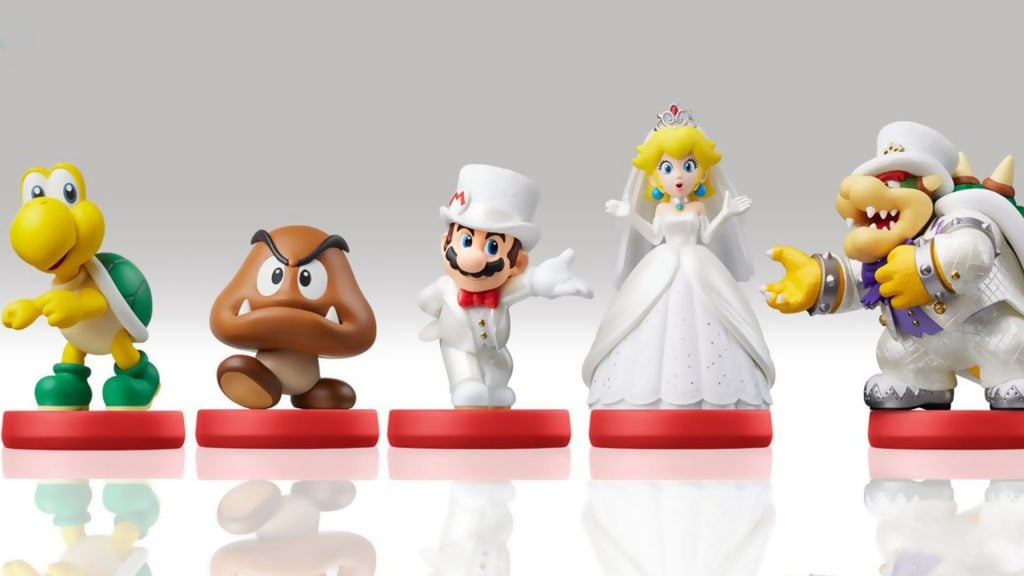 Mario's latest adventure in wedding crashing undoubtedly stole the show at E3 this year, featuring everyone's favorite portly plumber traversing colorful kingdoms while body snatching staple franchise minions with a flick of his iconic cap. Be sure to browse all the links below for the full scoop of reveals, from a gorgeous new line of dapper amiibo figures to Super Mario Galaxy inspired co-op features.
Read more: Super Mario Odyssey travels to Switch this October, amiibo officially revealed
Read more: amiibo will unlock new costumes and in-game assistance in Super Mario Odyssey
Read more: Nintendo's E3 site has a My Nintendo point giving easter egg
Read more: Nintendo UK offering free plush Cappy hat with Super Mario Odyssey pre-order
Read more: Nintendo Treehouse shows off Super Mario Odyssey's co-op
NEW MAINLINE POKÉMON GAME CURRENTLY IN DEVELOPMENT FOR SWITCH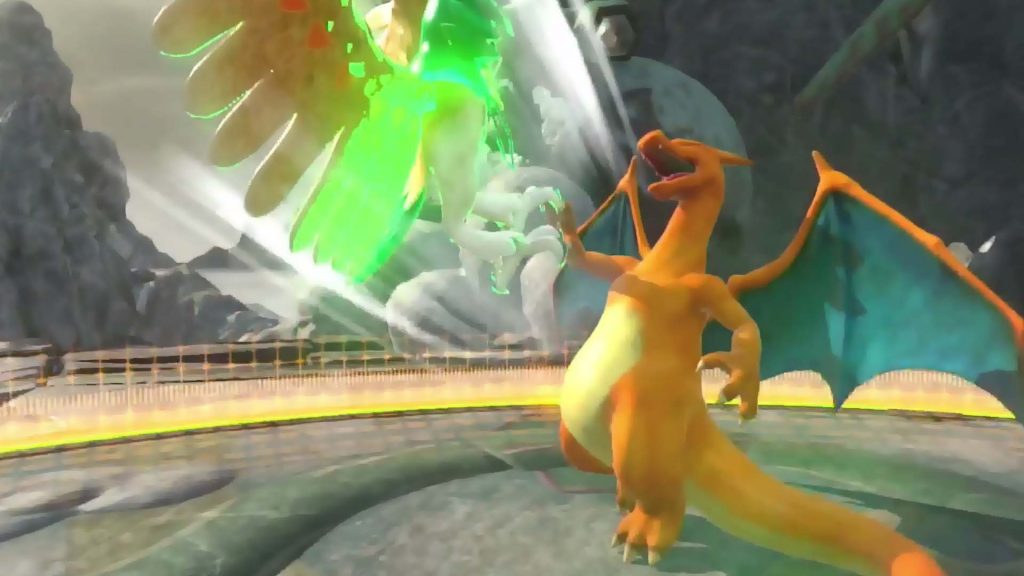 Trainers and Poké fanatics, rejoice: Game Freak has finally announced development plans for a core Pokémon game on console! At the absolute earliest, expect to be collecting adorable pocket monsters both at home and on the go for the Nintendo Switch around the tail end of 2018. Fighting fans also got some love during Nintendo's Spotlight event via Pokkén Tournament DX, currently set for release this September.
Read more: New Pokkén Tournament Deluxe footage for the Nintendo Switch
XENOBLADE CHRONICLES 2 STILL SET FOR A HOLIDAY 2017 RELEASE WINDOW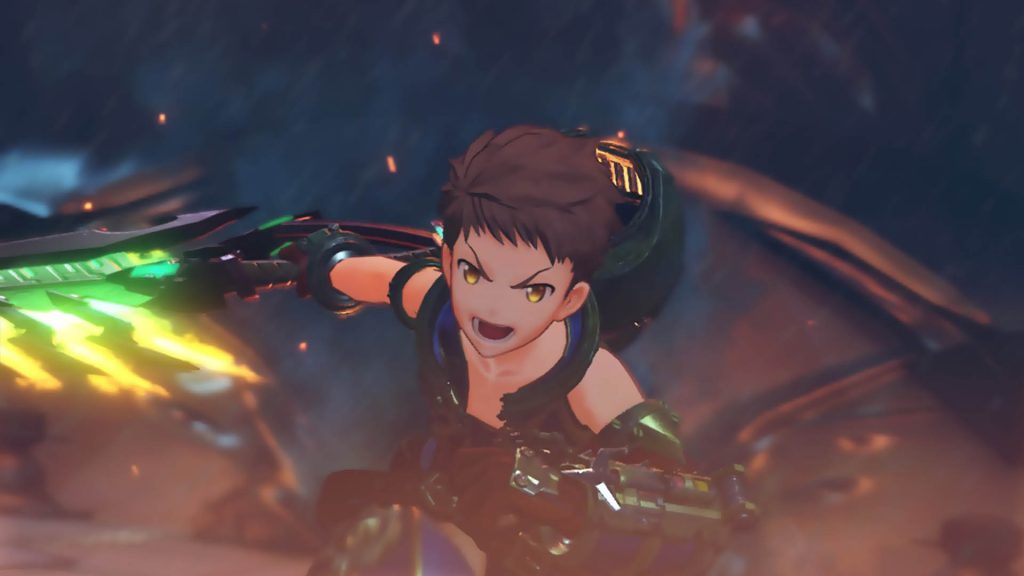 After its initial reveal several months ago, more details for Xenoblade Chronicles 2 have finally graced our eyeholes. The video showcased during the Spotlight event provides a deeper dive into the RPG's narrative while also showing a few snippets of gameplay. We also received confirmation that the talented crew over at Nintendo of Europe will once again be handling localization efforts, set for release simultaneously worldwide — a franchise first. Be sure to check out our full breakdown of everything new gleaned within the three minute reveal, courtesy of our resident Xenoblade expert, Ben Fruzzetti.
Watch here: Xenoblade Chronicles 2 trailer drops, showing story and combat in English
Read more: Xenoblade Chronicles 2 E3 trailer breakdown
Read more: Xenoblade Chronicles 2 being localized by Nintendo of Europe, aiming for worldwide launch
SAMUS RETURNS FOR A DUO OF FAN PLEASING METROID ADVENTURES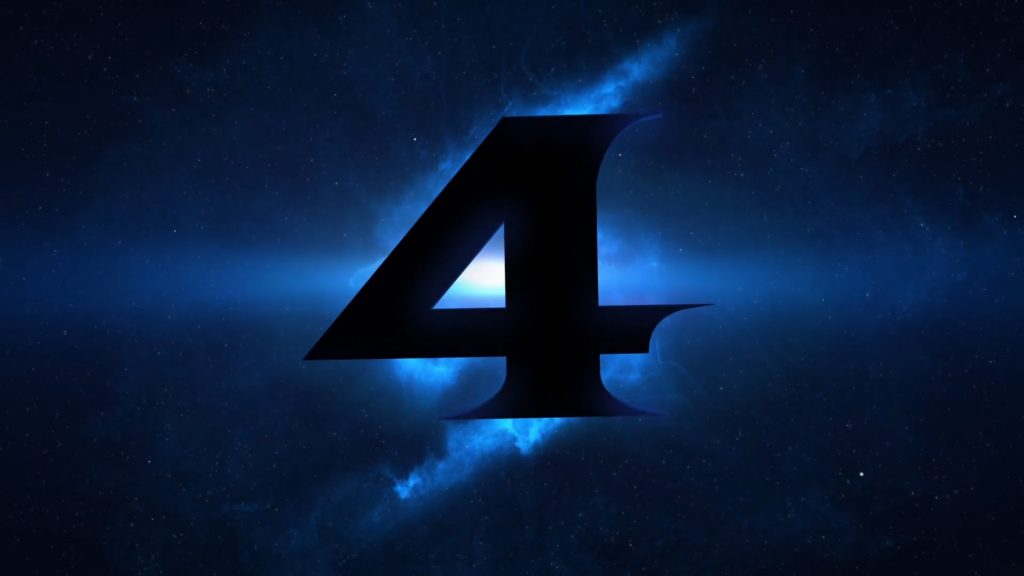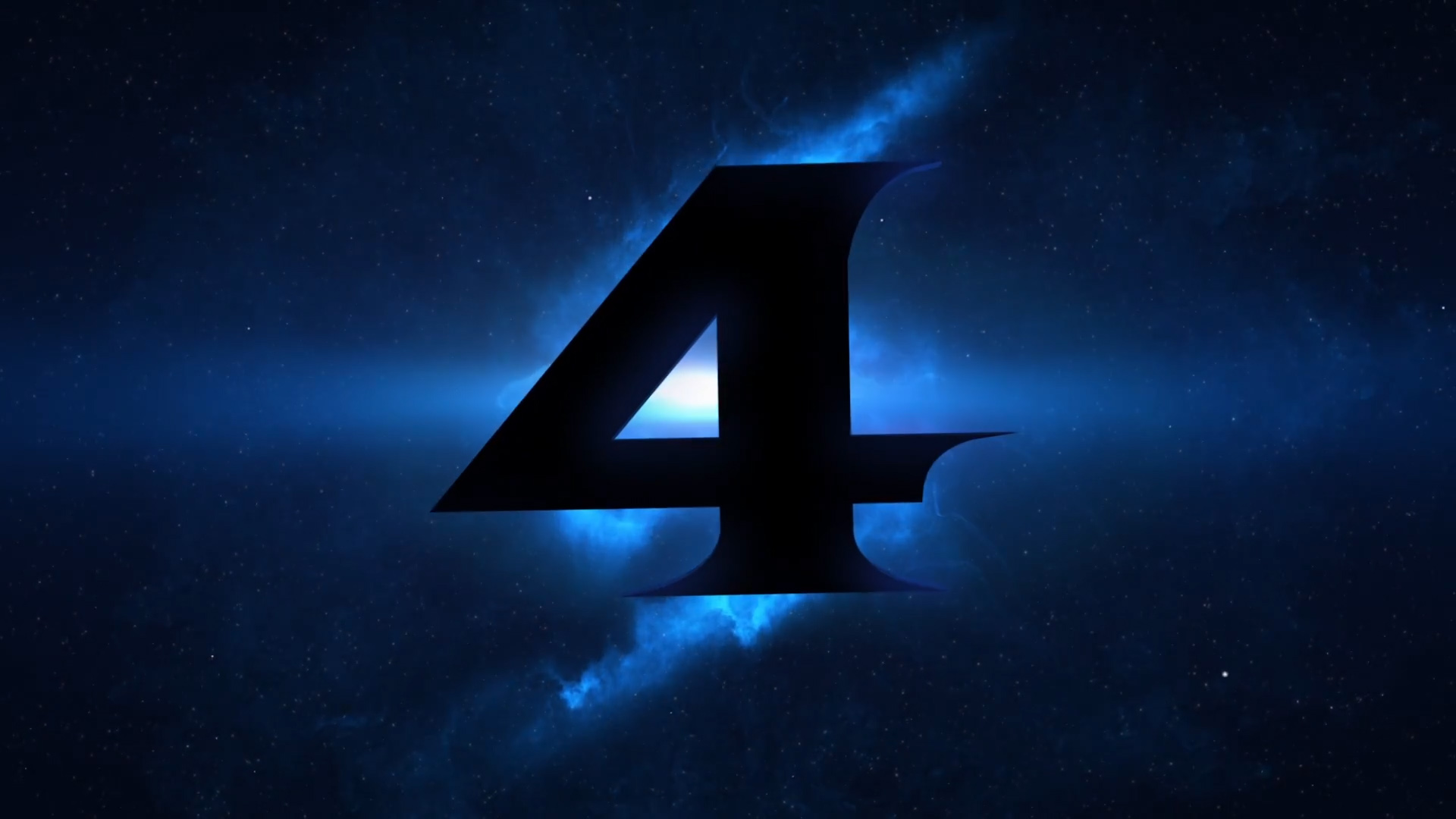 It's admittedly been a bumpy road for everyone's favorite intergalactic bounty hunter ever since boarding the Bottle Ship in Other M seven years ago. Much to everyone's surprise, E3 2017 quickly proved to be the year of Metroid with not just one, but two, franchise title announcements that are sure to please both retro and modern series fans alike. Look forward to Metroid Prime 4 and a full remake of Return of Samus blasting their way to Switch and 3DS systems, not to mention special editions for the latter and a new line of delightfully squishy amiibo figures. Samus is back, baby!
Read more: Metroid Prime 4 is in Development for Nintendo Switch
Read more: Metroid: Samus Returns announced for 3DS, amiibo functionality confirmed
Read more: Metroid: Return of Samus amiibo revealed, special edition coming
Read more: Metroid: Samus Return's UK special edition detailed
WE HOPE THERE'S STILL ROOM ON YOUR AMIIBO SHELVES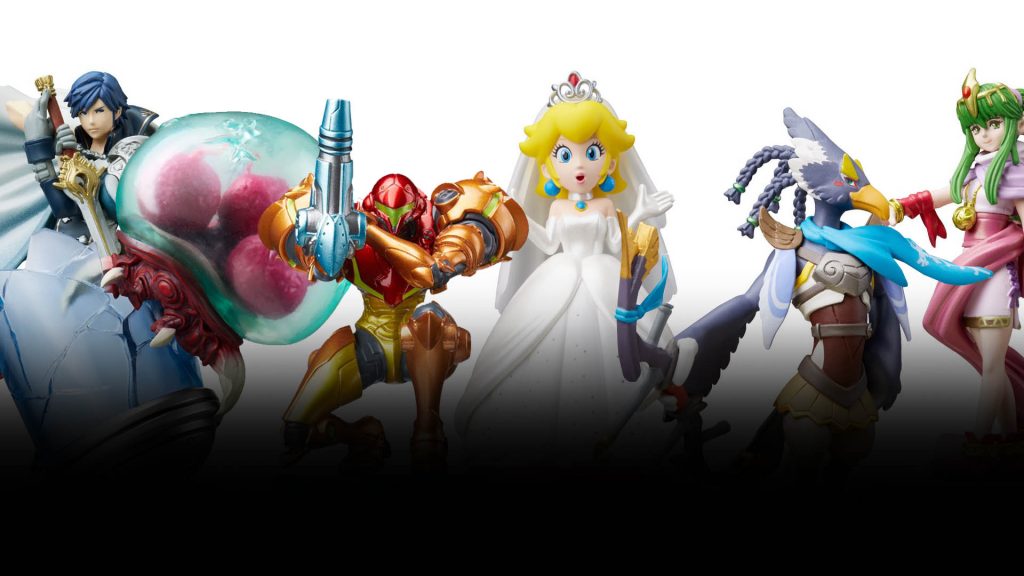 Over a dozen new amiibo were unveiled during Nintendo's video and Treehouse presentations! From Zelda and Mario to Metroid and Fire Emblem, we slapped together a nifty gallery for everything coming to a living room near you. Also, feel free to take a brief tour through the E3 show floor — both our own and Nintendo Australia's — featuring the many games and products announced over the course of the week.
Read more: E3 2017 Nintendo amiibo gallery
Read more: E3 2017 Nintendo floor tour
Read more: Nintendo Australia releases an E3 booth tour
NEW KIRBY TITLE PUFFING TOWARDS SWITCH IN 2018>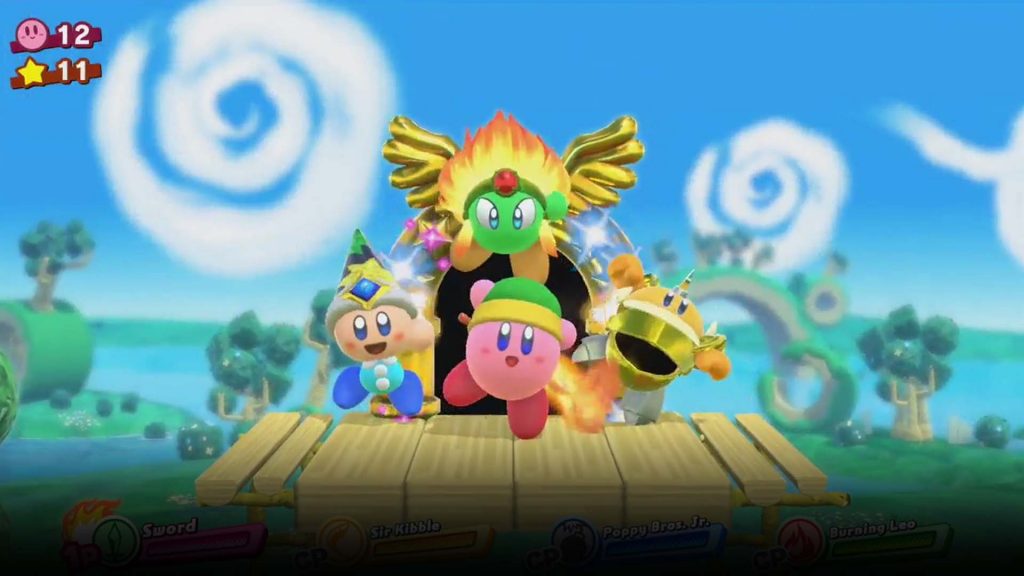 The unannounced Kirby title recently hinted at during April's Nintendo Direct received its first detailed look on Tuesday. Series fans will definitely want to check out the debut trailer below, especially considering the multiplayer adventure is set to bring back many of the series' greatest hits.
Read more: New Kirby title confirmed for Switch, 2018
YOSHI WEAVES A WEB OF CUTENESS ON SWITCH IN 2018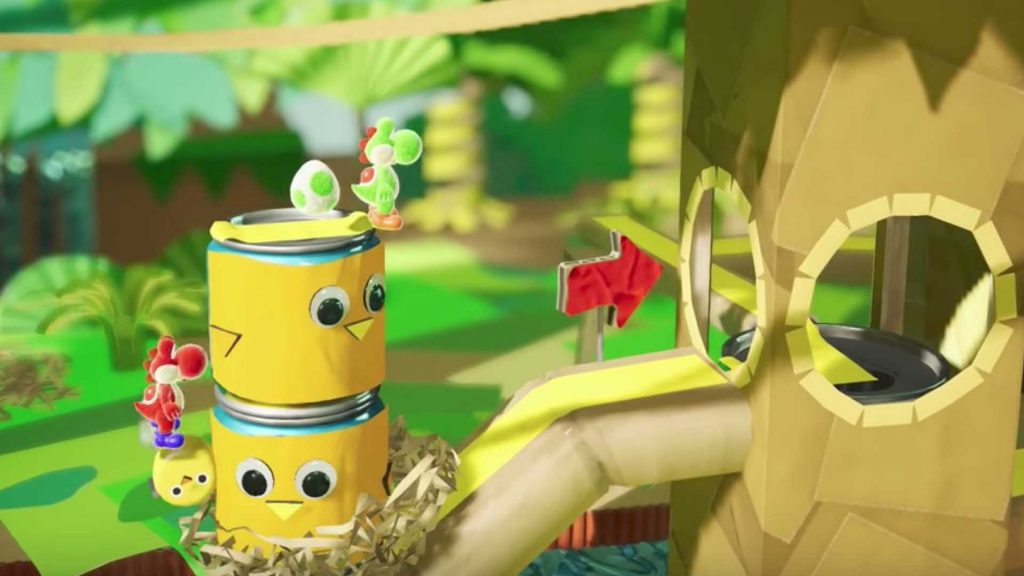 A new Yoshi adventure is set for the Nintendo Switch featuring a similar papercraft aesthetic from the dashing dinosaur's more woolly wanderings. I dare you to try and contain those "oohs" and "awws" when checking out the adorable trailer below.
Read more: New Yoshi game heading to Nintendo Switch in 2018
FIRE EMBLEM WARRIORS STRATEGIZES FOR A FALL 2017 RELEASE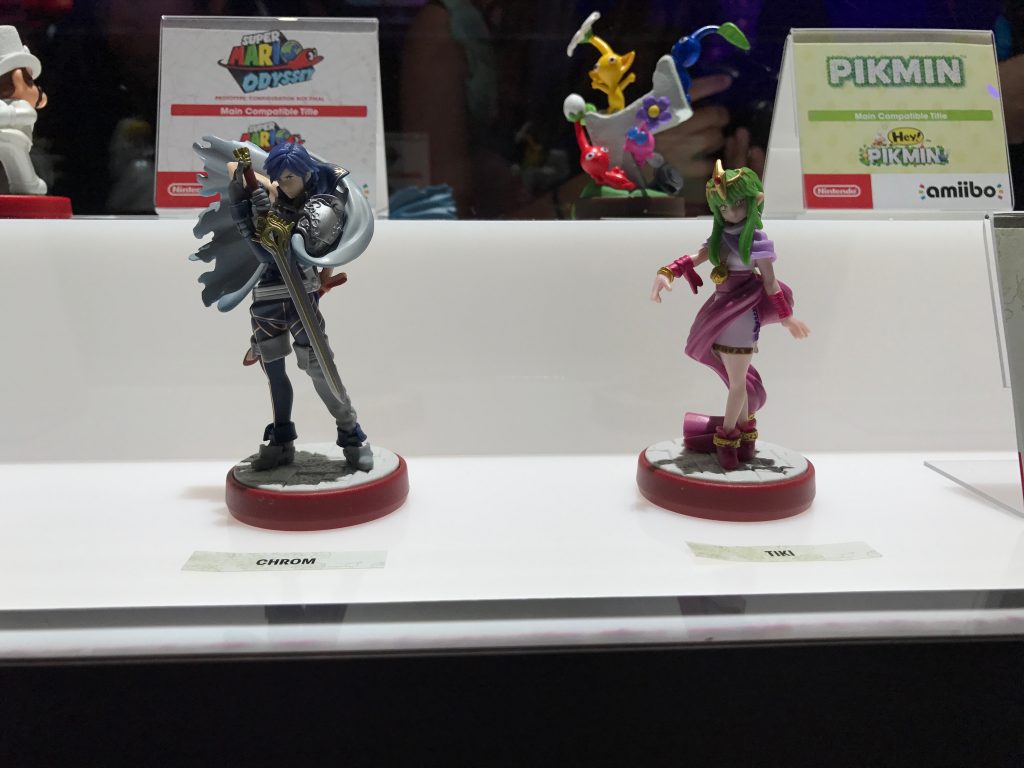 A new Fire Emblem Warriors trailer debuted during Tuesday's Spotlight event. While the surprises were largely kept in check, there's just enough flavor and intrigue to offer a glance at what's to come thanks to various story details and playable character reveals. Join our tenacious tactician Ben Fruzzetti in the war room as he gathers his finest generals for a full breakdown of what's to come.
Read more: Fire Emblem Warriors trailer drops: New characters, new protagonists
Read more: Fire Emblem Warriors E3 trailer breakdown
Read more: First look: Chrom and Tiki amiibo packaging
CHAMPION AMIIBO JOURNEY THROUGH BREATH OF THE WILD ALONG WITH A DLC PACK #1 RELEASE DATE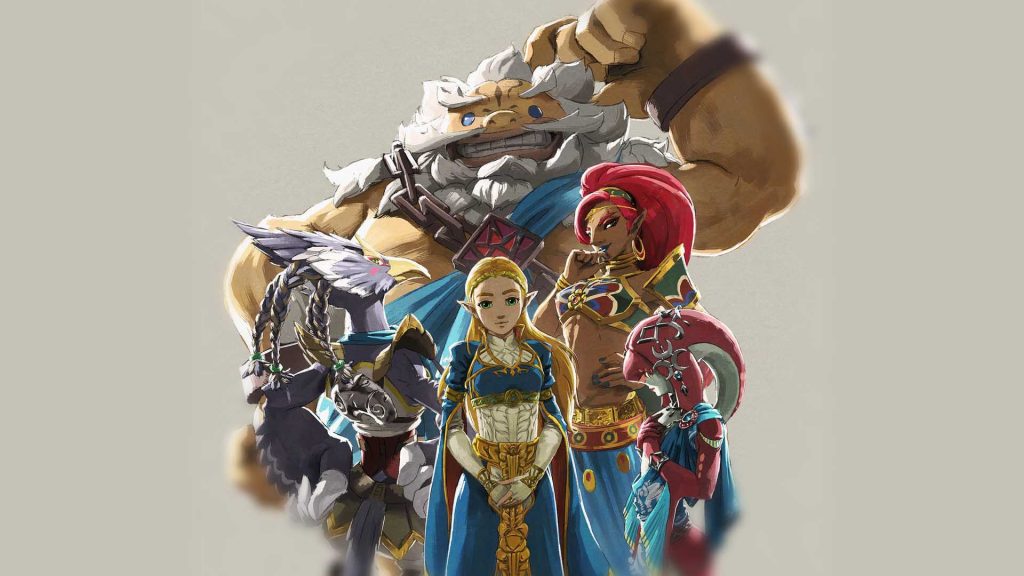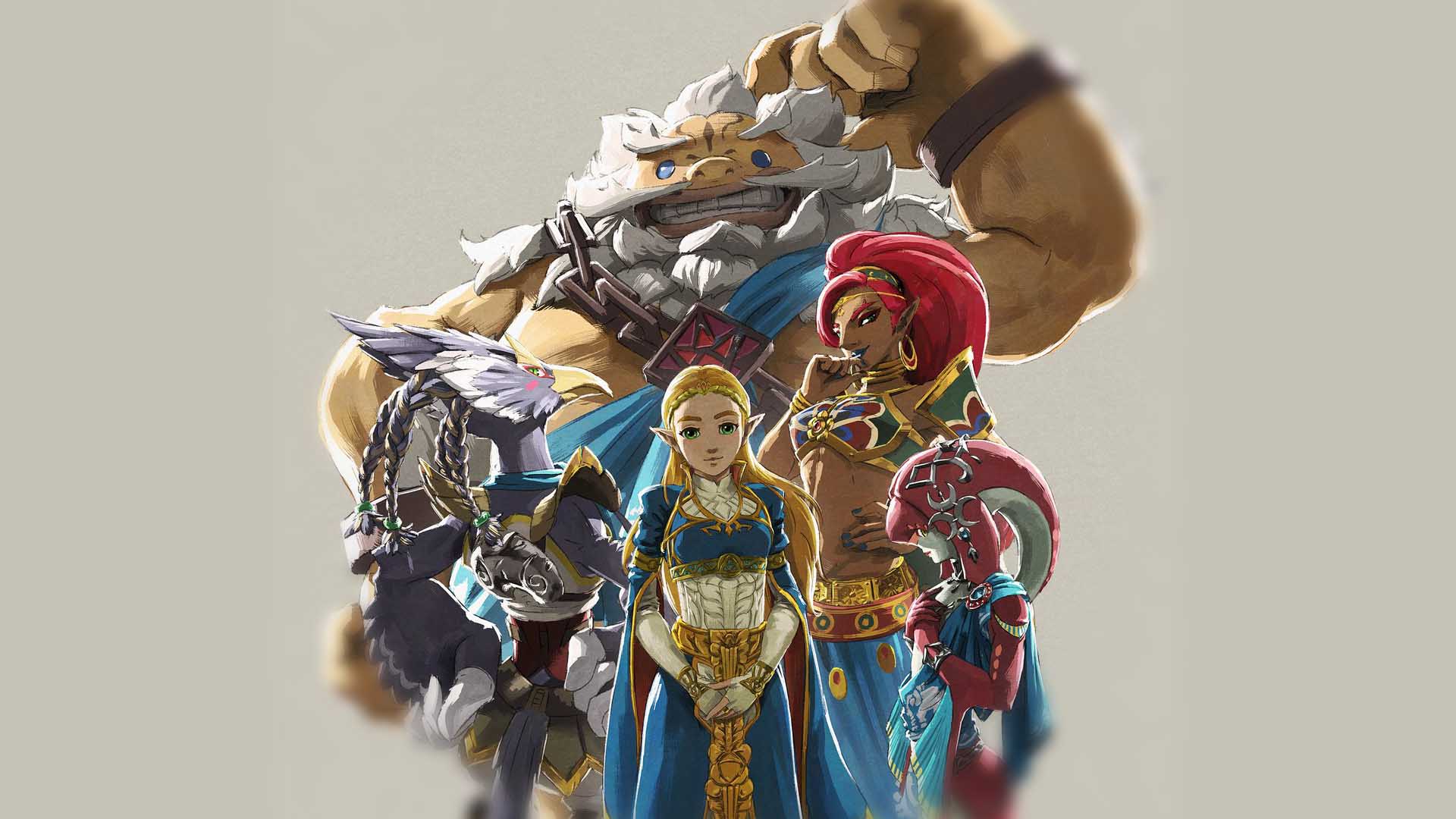 It's a fantastic time to be an amiibo collector. Alongside a tease for the game's second story focused DLC pack, four new Breath of the Wild figures fashioned after the Champions of legend were revealed during Tuesday morning's presentation. We also received a firm release date later this month for the first DLC pack, not to mention confirmation that reprints for older amiibo are making a comeback.
Read more: Legend of Zelda DLC showcased in Nintendo Spotlight, new amiibo on the way
Read more: More Legend of Zelda amiibo reprints on the way
SONIC FORCES SPIN DASHING ON SWITCH THIS HOLIDAY SEASON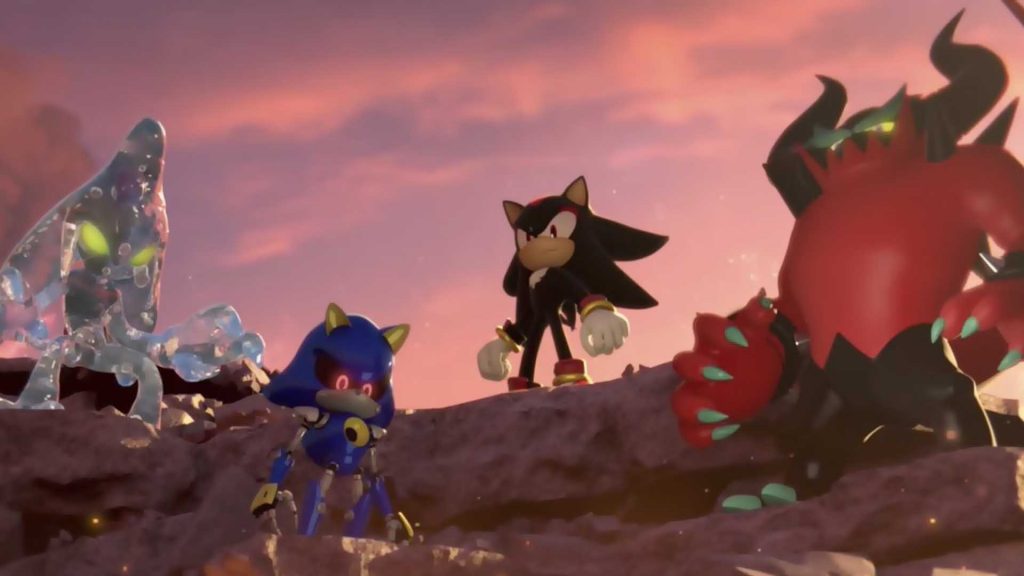 Just moments after the Nintendo E3 Spotlight came to a close, a new trailer released for Sonic Forces. Throughout the week, we learned Sonic's speedy adventure is still scheduled firmly in that elusive Holiday 2017 window and that the cute and cuddly Chao won't be returning for adventures in babysitting. Don't forget to check out our initial impressions from the E3 showfloor, written by the hedgehog hobbyist himself, Logan Plant.
Read more: Join the uprising this holiday with Sonic Forces
Read more: How well does Sonic Forces run on Nintendo Switch?
Read more: Chao raising won't be in Sonic Forces
MARIO + RABBIDS KINGDOM BATTLE INVADING SWITCH THIS AUGUST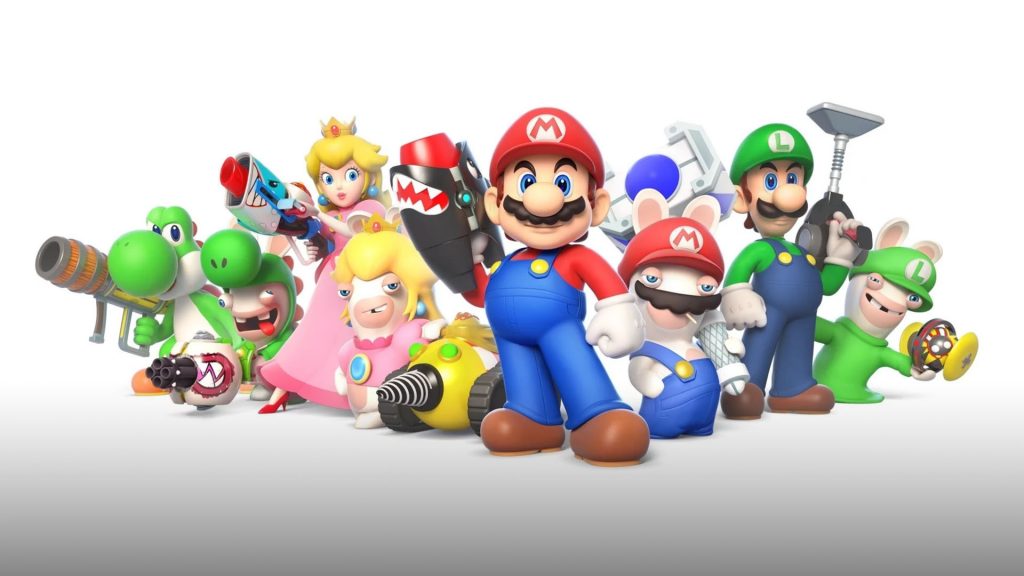 After months of rumors and heavy leaks, it's finally happened: Ubisoft confirmed Mario + Rabbids Kingdom Battle during its E3 2017 Press Conference. Check out the delightful debut trailer, details on a collector's edition, bizarre Instagram takeovers and more below — including our full impressions piece by our very own rascally Rabbid, Ricky Berg.
Read more: E3 hands-on impressions: Mario + Rabbids Kingdom Battle
Watch here: Mario + Rabbids Kingdom Battle officially announced
Read more: Ubisoft gives Rabbid Peach the Instagram spotlight
MARIO & LUIGI SUPERSTAR SAGA + BOWSER'S MINIONS HAVE FURY ON 3DS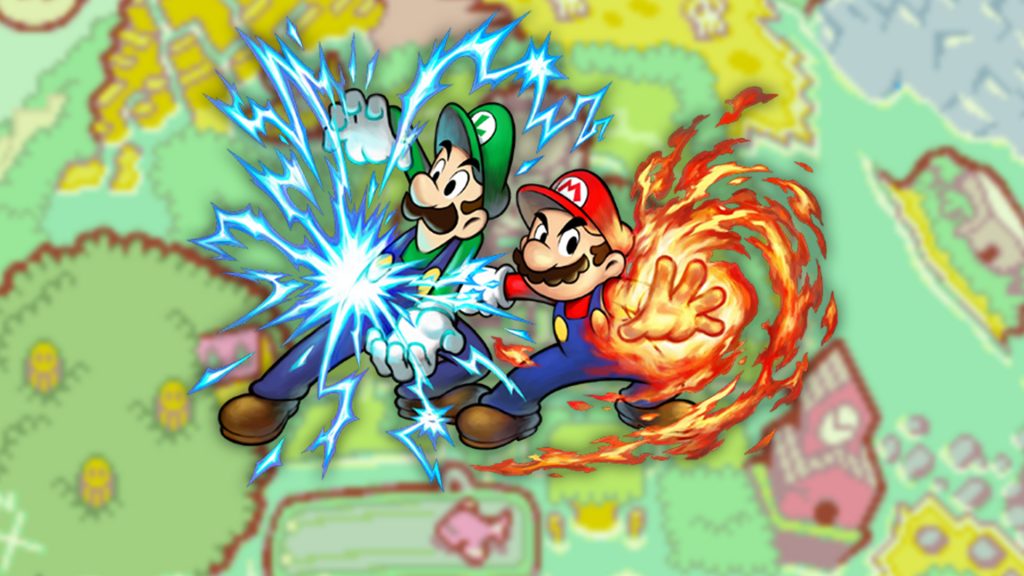 Those looking for an excuse to revisit the finest title in the Mario & Luigi saga of RPGs will be ecstatic to learn an enhanced port of Superstar Saga is heading to 3DS systems this October! As an added incentive for double dipping, the game comes packaged with a completely separate side story following high ranking Bowser minions in search for their king.
Read more: Mario & Luigi: Superstar Saga + Bowser's Minions officially confirmed and detailed
PIKMIN 4 STILL IN DEVELOPMENT DESPITE MISSING YET ANOTHER E3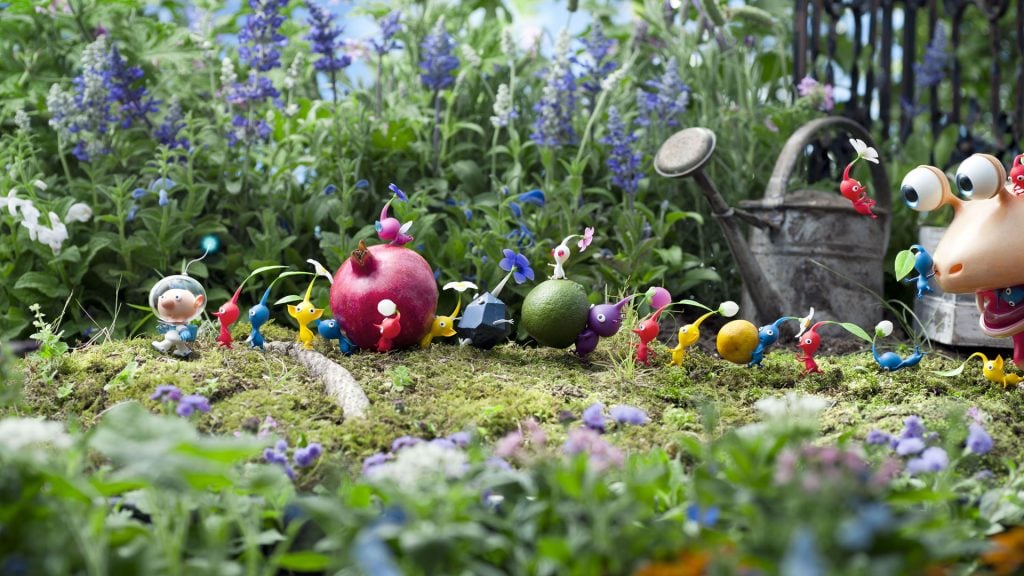 Those of you bummed at Pikmin 4's repeat absence from E3 this year can rest easy as Miyamoto himself confirmed the game is still under development and progressing swimmingly (assuming you're a blue Pikmin, of course).
Read more: Development on Pikmin 4 is "progressing," according to Miyamoto
LEVEL-5 CURRENTLY DEDUCING WAYS TO BRING LAYTON TO SWITCH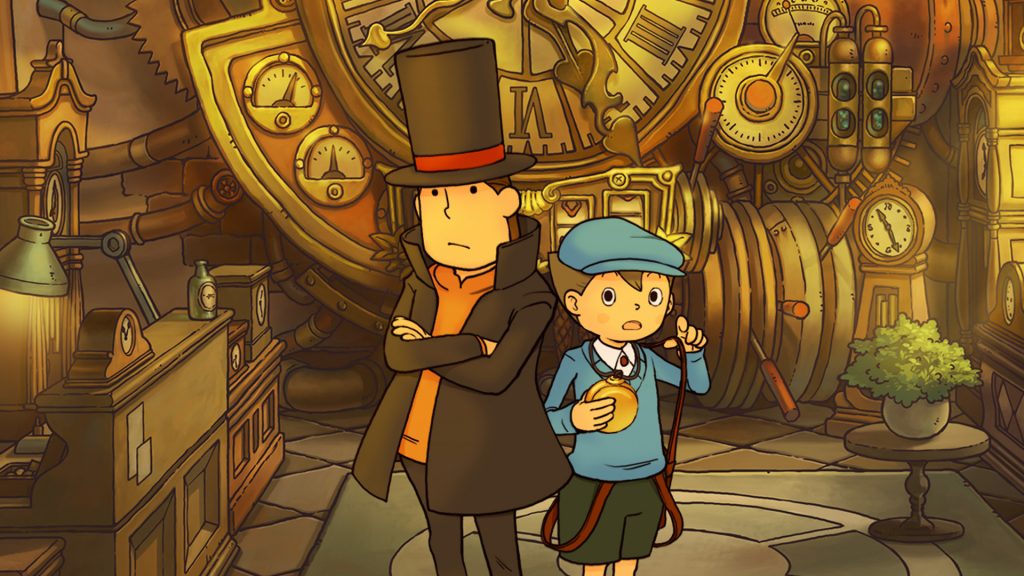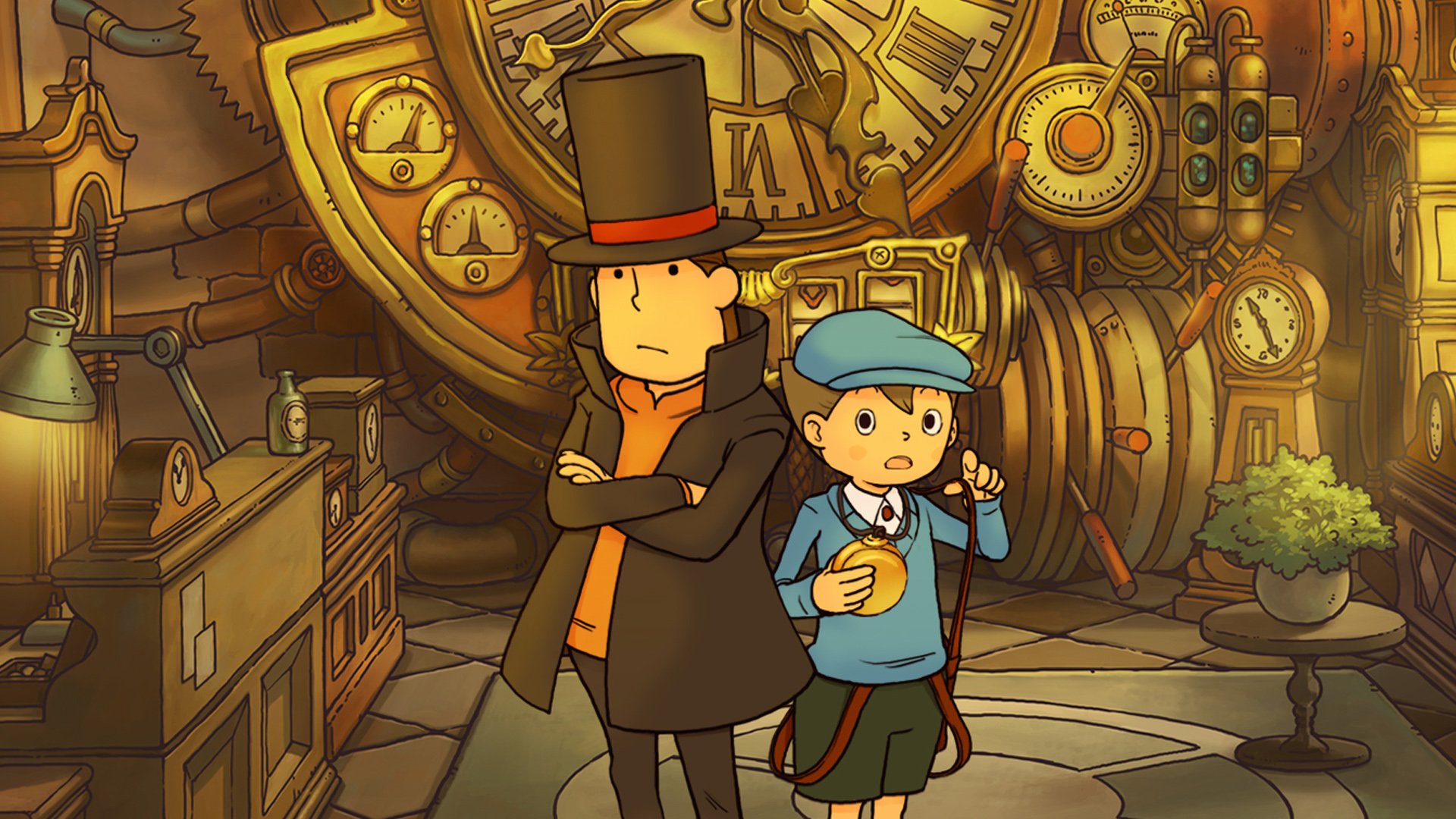 Due to the touchscreen-focused nature of the Layton franchise, fans have often wondered whether the puzzling series could logistically find a home on Nintendo Switch. Level-5 CEO and Layton producer Akihiro Hino recently commented on the possibility, citing that finding a workaround for playing with the system while docked has proven difficult.
Read more: Level-5 looking into bringing Layton to Switch, working around touchscreen limitations
ARMS SWINGS THROUGH THE NINTENDO ESHOP WITH NEW DLC ON THE HORIZON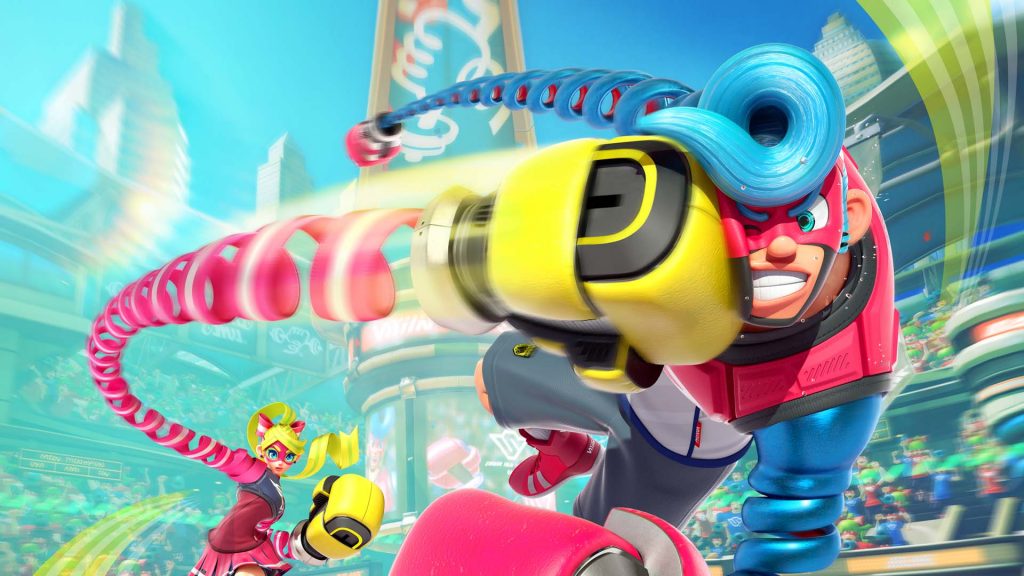 ARMS had some significant coverage at E3 this year despite having launched within the same week, perhaps courtesy of the show floor's open invitational tournament. Outside a tease for the game's first free DLC character, a pair of new ARMS wallpapers punched through My Nintendo in North America. Physical swag was also made available at select GameStop events this weekend in celebration of Friday's release.
Read more: ARMS' first character DLC will be Max Brass; spectator mode arriving this month
Read more: A pair of new ARMS wallpapers have been added to My Nintendo in North America
Read more: Nintendo celebrates ARMS launch with a global media blowout
OPEN ENROLLMENT BEGINS FOR SPLATOON 2'S MOST PRESTIGIOUS UNIVERSITY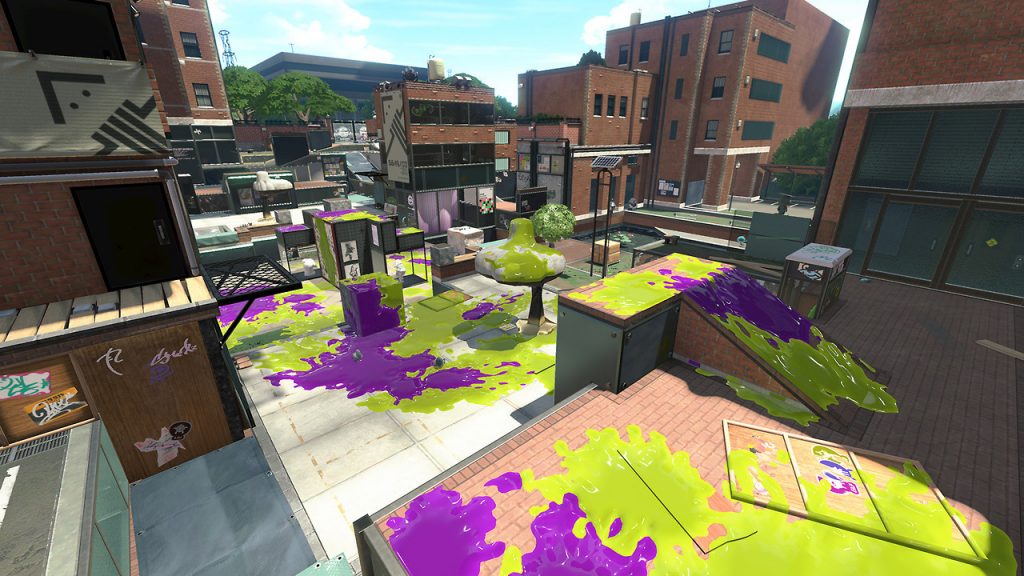 Admittedly, there wasn't much coverage for Splatoon 2 this week beyond a jam-packed booth of squid kids eager to test out Salmon Run for the first time. For now, revel in the glory of the game's latest stage reveal: Inkblot Art Academy.
Read more: New stage announced for Splatoon 2
SPEND SOME RUPEES IN THIS WEEK'S MASSIVE E3 ESHOP SALE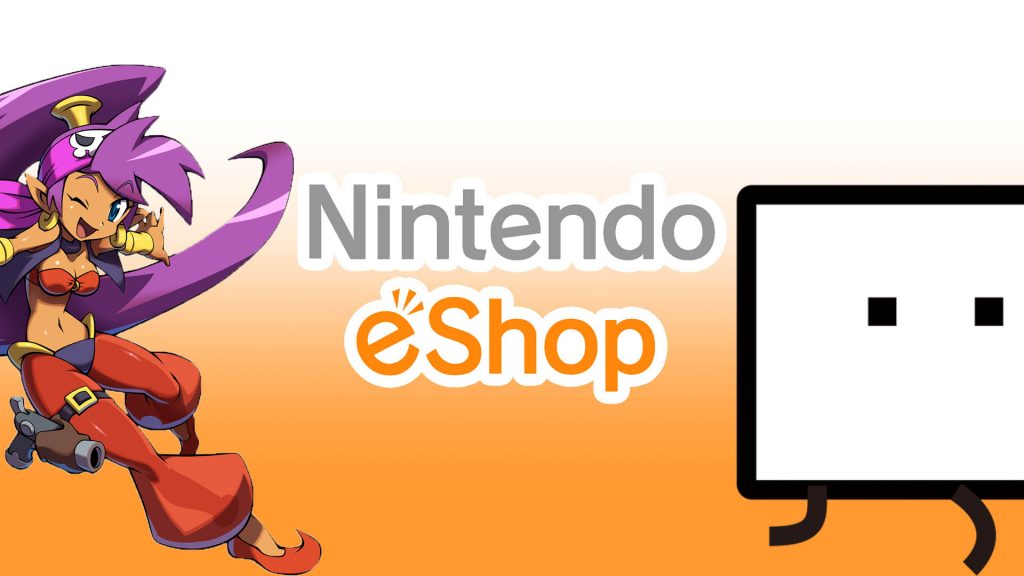 In celebration of this week's E3 festivities, the Nintendo eShop is holding a massive sale with up to 50% off both classic retro and modern franchise favorites. Check out the full list of fantastic titles below before they revert back to their regular pricing on June 20th.
Read more: E3 eShop sale live in North America and Canada
DIP YOUR TOES IN A DUO OF 3DS DEMOS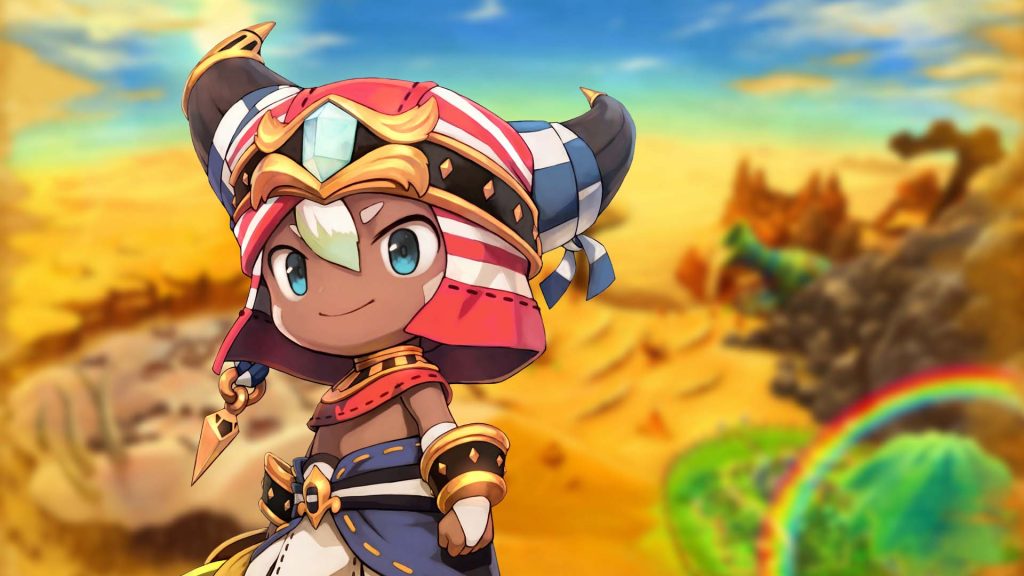 Both Miitopia and Ever Oasis dropped demos in the eShop during Nintendo's Treehouse livestream. For those not in the know, Miitopia is a quirky blend of Find Mii and Tomodachi Life, while Ever Oasis takes you dungeon crawling through the dusty dunes of a sprawling desert.
Read more: Miitopia demo available later today
Read more: Miitopia demo arriving in Europe on June 22nd
Read more: Ever Oasis demo available now
ROCKET LEAGUE SCORES ON SWITCH THIS WINTER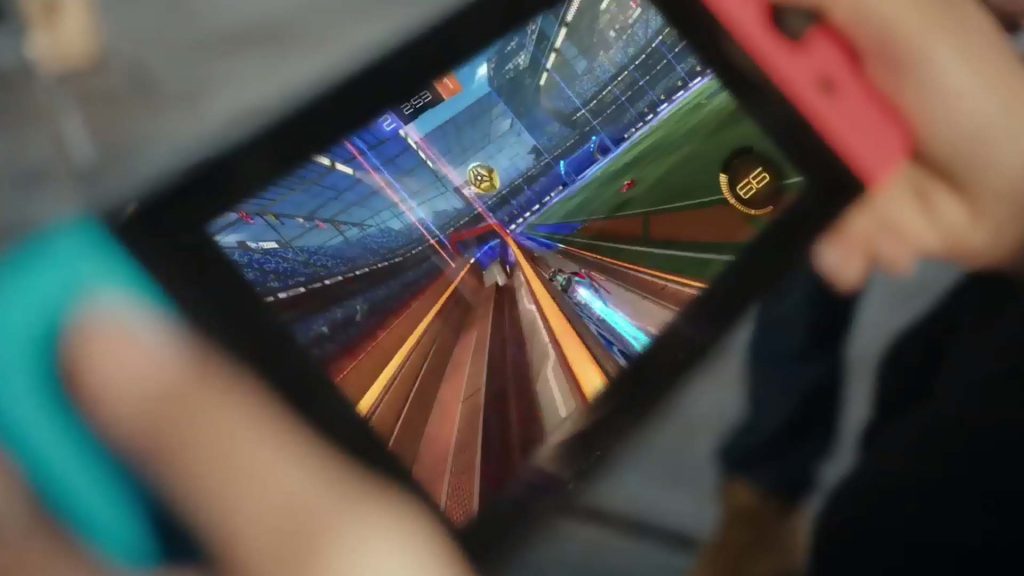 The PC smash-hit Rocket League is headed to the Nintendo Switch this holiday season! Look forward to exclusive Nintendo customization options and vehicles to deck out your rides, including iconic Mario and Luigi hats.
Read more: Rocket League coming to the Switch this holiday season
UBISOFT'S STARLINK: BATTLE FOR ATLAS CHALLENGES YOUR AMIIBO BUDGET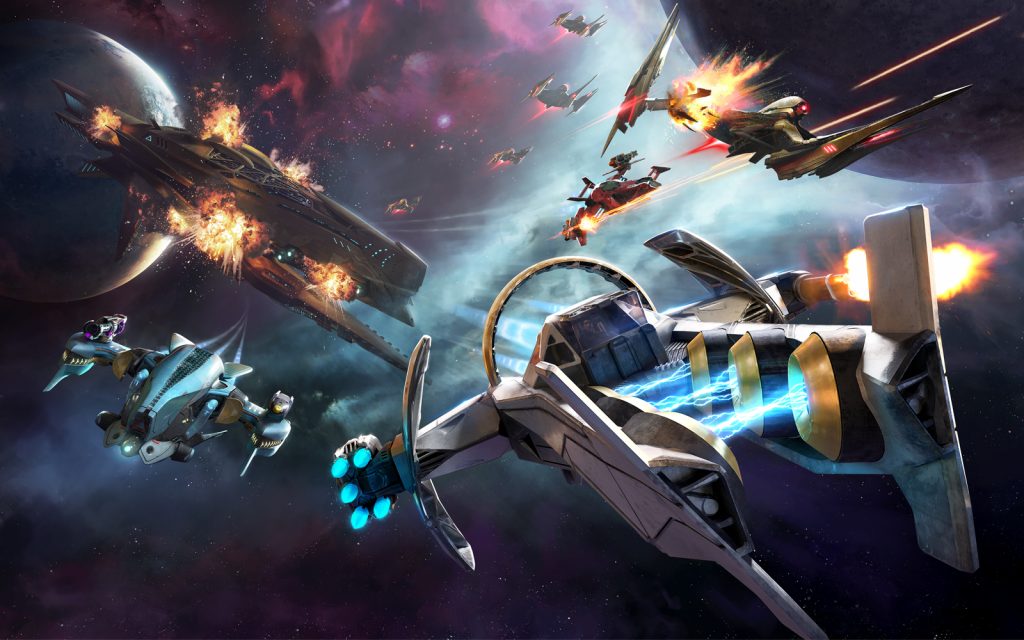 Hot off the heels of Mario + Rabbids: Kingdom Battle epic reveal, Ubisoft unveiled another surprise for the Nintendo Switch: the new toys-to-life title Starlink: Battle for Atlas. Check out a brief summary and debut trailer of the customizable star ship battler below.
Watch here: Ubisoft enters toys-to-life with Starlink: Battle for Atlas
KICK OFF SUMMER WITH THE POKÉMON GO SOLSTICE EVENT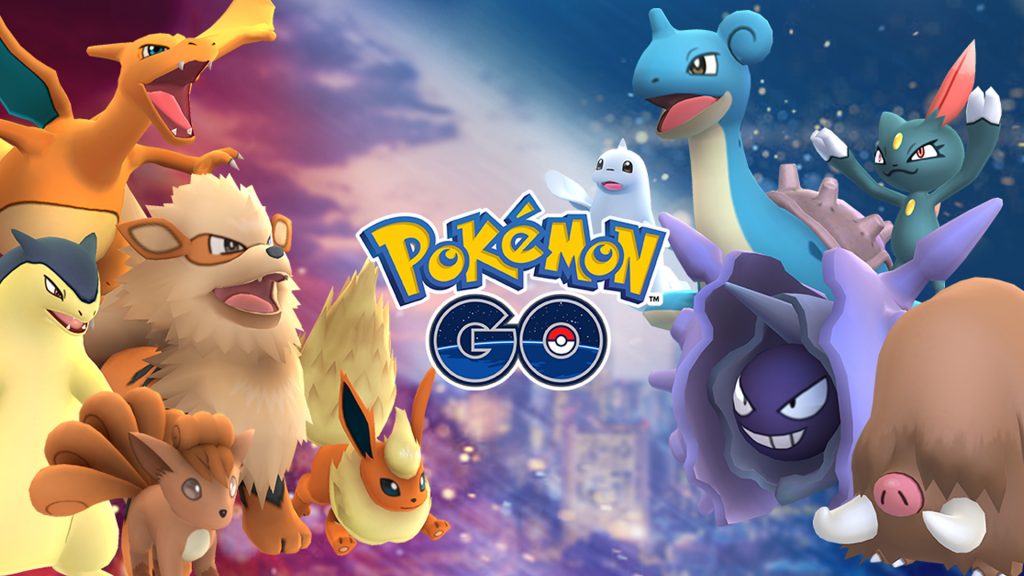 For those who aren't able to go to one of the many real world events being held around the globe, Niantic's currently holding an in-game Solstice event centered around Fire and Ice-type Pokémon. Too bad every time I open the app I'm still bombarded by Rattatas and Pidgeys.
Read more: Fire and Ice-type Pokémon GO event begins tomorrow
Read more: Pokémon GO Solstice Event begins
SKYRIM TAKES A GUARDIAN ARROW TO THE KNEE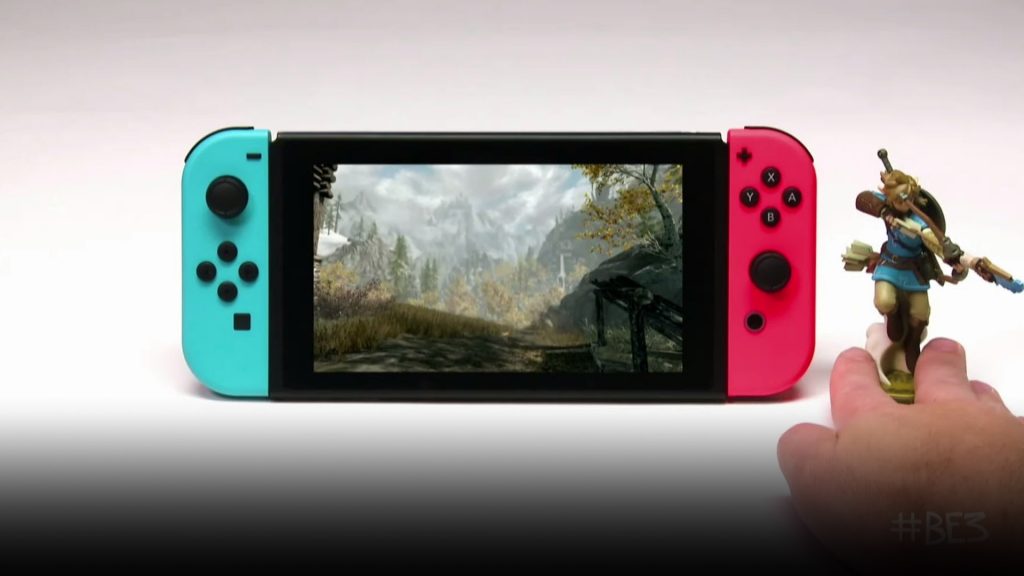 The hero of time is making an appearance in the upcoming Switch port of The Elder Scrolls V: Skyrim. Revealed during Bethesda's E3 press conference last weekend, various amiibo will be compatible, with Archer Link confirmed to bring Link's iconic Master Sword, Hylian Shield and Champion's Tunic from Breath of the Wild into the game.
Read more: Skyrim on Switch to be amiibo compatible; feature motion controls
BLADE STRANGERS CLASHES CLASSIC NICALIS CHARACTERS WITH STUDIO SAIZENSEN TITLES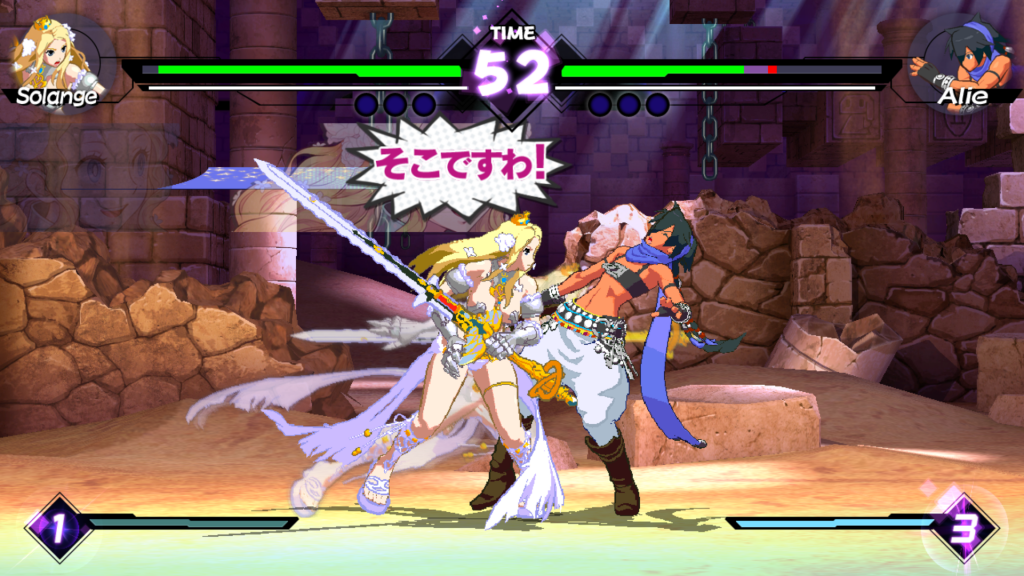 If you ever wanted to know who would win in a fight between Curly Brace's machine gun and Kawase Umihara's patented hookshot, ponder no longer! Last week during Twitch's official E3 livestream, Nicalis and Studio Saizensen unveiled Blade Strangers, a new 2D crossover fighting game coming to PC and consoles — including the Nintendo Switch!
Read more: Blade Strangers joins selection of Nicalis games heading to Switch
MARIO KART ARCADE GP RACES INTO THE FOURTH DIMENSION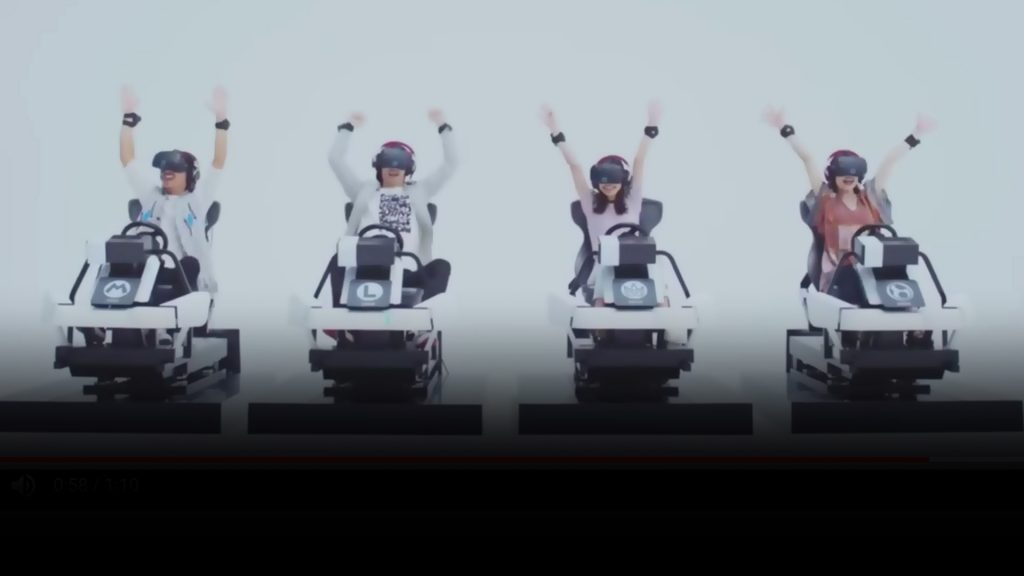 Bandai Namco announced just before E3 struck that Mario Kart Arcade GP VR will be racing to their VR Zone Arcade in Shinjuku, Tokyo. Luigi's death stare never felt so personal!
Read more: Mario Kart Arcade GP VR announced, will use HTC Vive
RIVER CITY: KNIGHTS OF JUSTICE JOUSTING ON 3DS THIS WEEK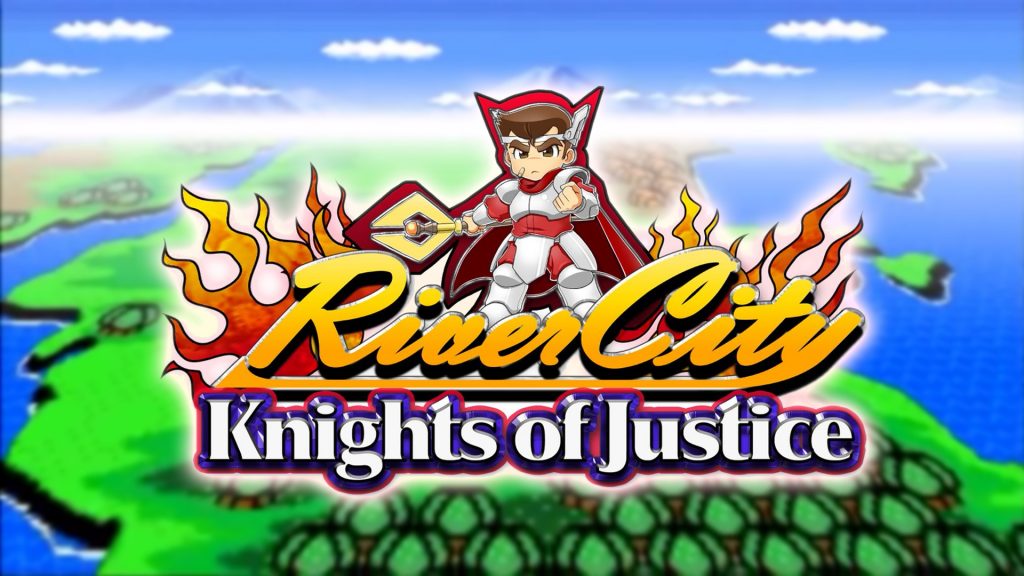 Natsume officially announced via Twitter that the next River City localization is hitting up the North American and European eShop this coming Tuesday. Punching dragons in 8-bit fashion and medieval settings with your bare fists? Count me in.
Read more: River City: Knights of Justice launches in North America & Europe June 20th
2064: READ ONLY MEMORIES JOURNEYING TO NINTENDO SWITCH NEXT YEAR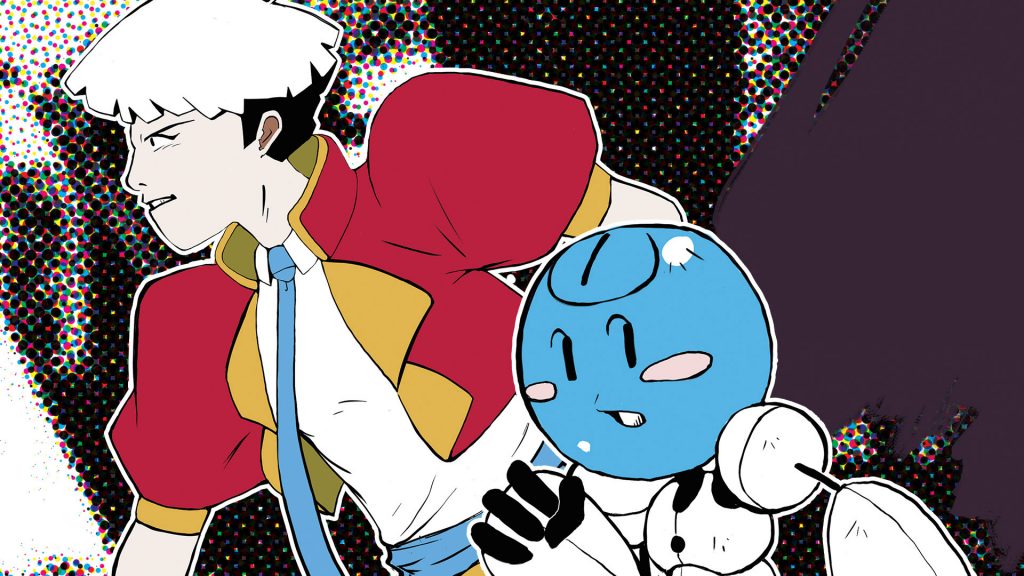 Cyberpunk adventure game 2064: Read Only Memories is heading to Nintendo Switch sometime in early 2018. Fans of point-and-click games, pixel art, compelling characters and mysterious narratives won't want to miss out.
Read more: 2064: Read Only Memories heading to Nintendo Switch in early 2018
MIGHTY GUNVOLT BURST BEAMS ONTO NINTENDO SWITCH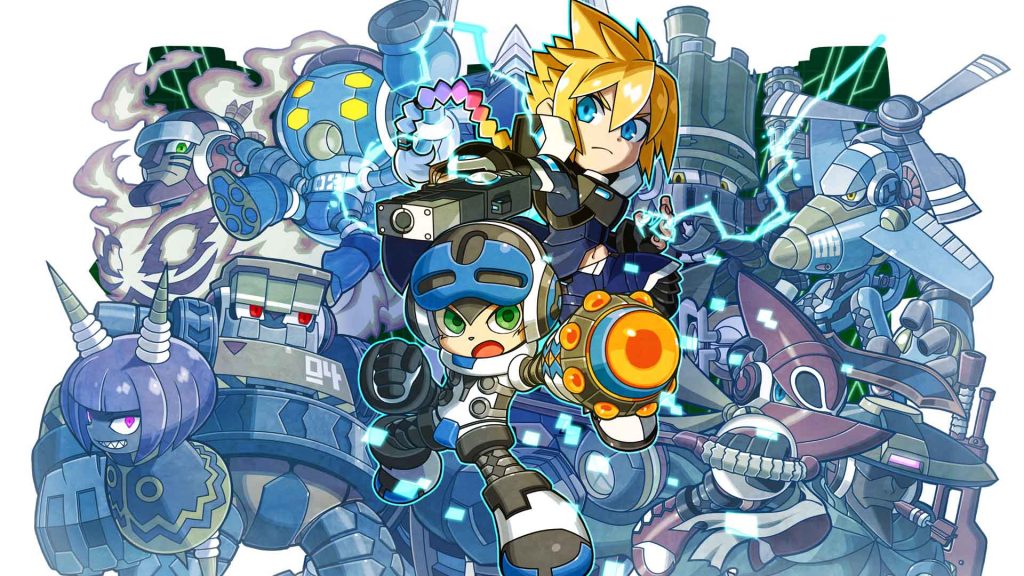 In case you missed it, the upgraded version of the original 3DS Mighty Gunvolt launched just a few days ago. Featuring Gunvolt from Azure Striker Gunvolt and Beck from Mighty No. 9 in a more expanded world, the game's sure to excite retro fans of classic '80s pixel platformers.
Read more: Mighty Gunvolt Burst drops onto the Switch eShop this Thursday
SWITCH TO FEATURE CROSS-PLAY GAMING SANS SONY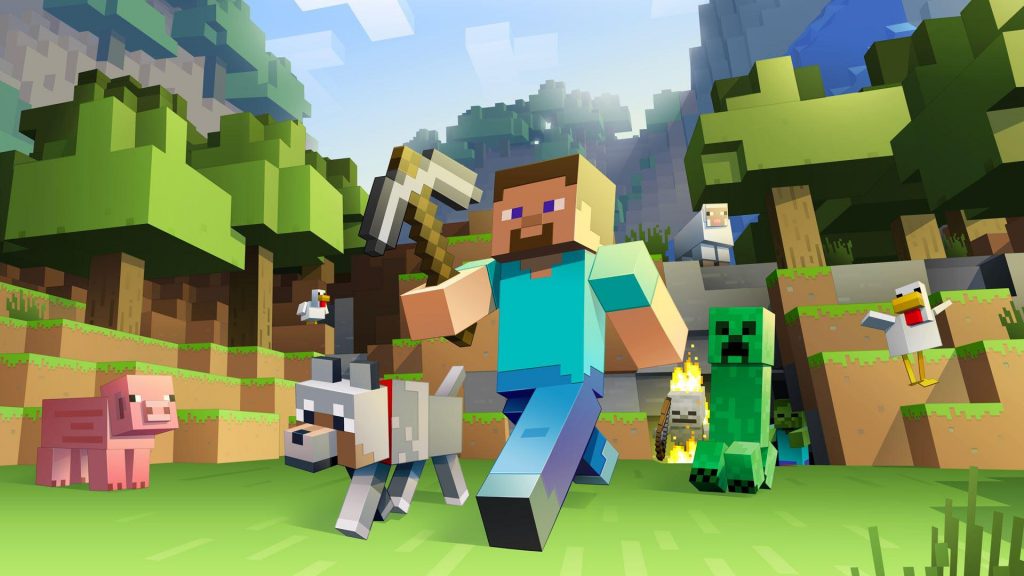 Despite both Microsoft and Nintendo's willingness to play nice when it comes to cross-play multiplayer, Sony's proving to be the proverbial stick in the mud. With the exception of PlayStation platforms, expect to enjoy games like Minecraft and Rocket League on Switch alongside both Xbox One and Steam players in the near future.
Read more: Cross-play games on Switch will not feature PlayStation
GO OLD SCHOOL WITH THESE SUPERPOWERED SWITCH ACCESSORIES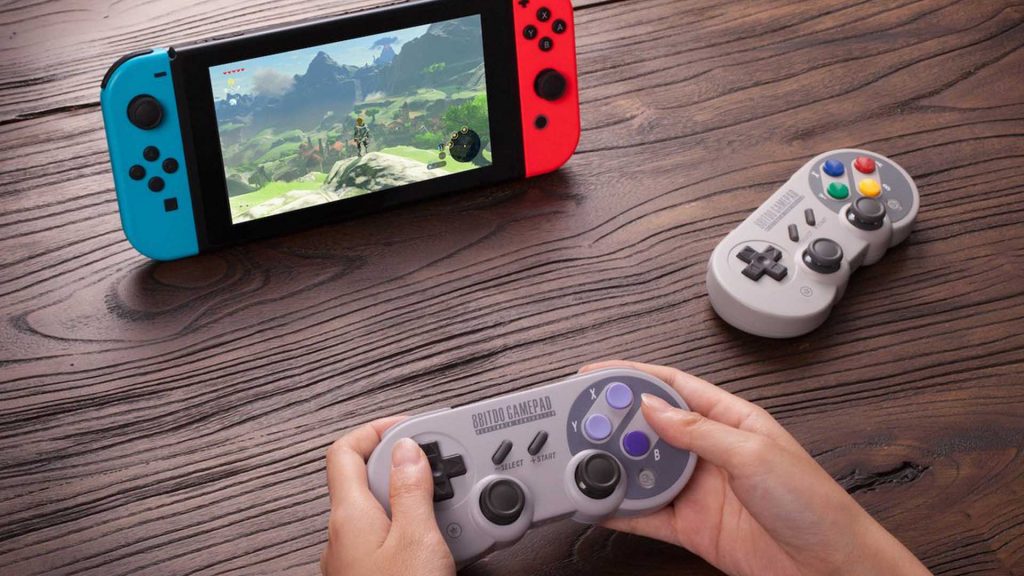 Accessory developer 8BitDo showcased a slew of new Nintendo Switch peripherals. Check the full gallery below for all the retro inspired goodness scheduled for release later in the year.
Read more: Super Nintendo/Super Famicom-styled accessories for Nintendo Switch by 8BitDo
POKÉMON: I CHOOSE YOU GETS SOME GORGEOUS NEW PROMO ART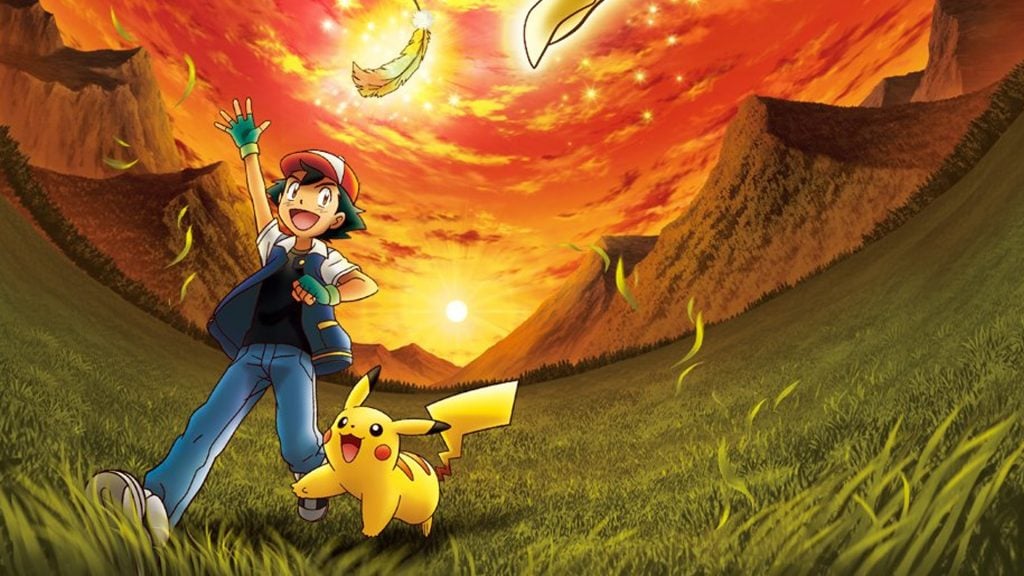 The Pokémon Company is going all out promoting the next franchise film to hit Japanese theaters. Check out the link below and bask in the faint glow of nostalgia radiating from Ho-Oh's majestic mane.
Read more: New art released for Pokémon: I Choose You!
BADGE ARCADE OFFICIALLY CLOSING ITS DOORS TO NEW BADGE RELEASES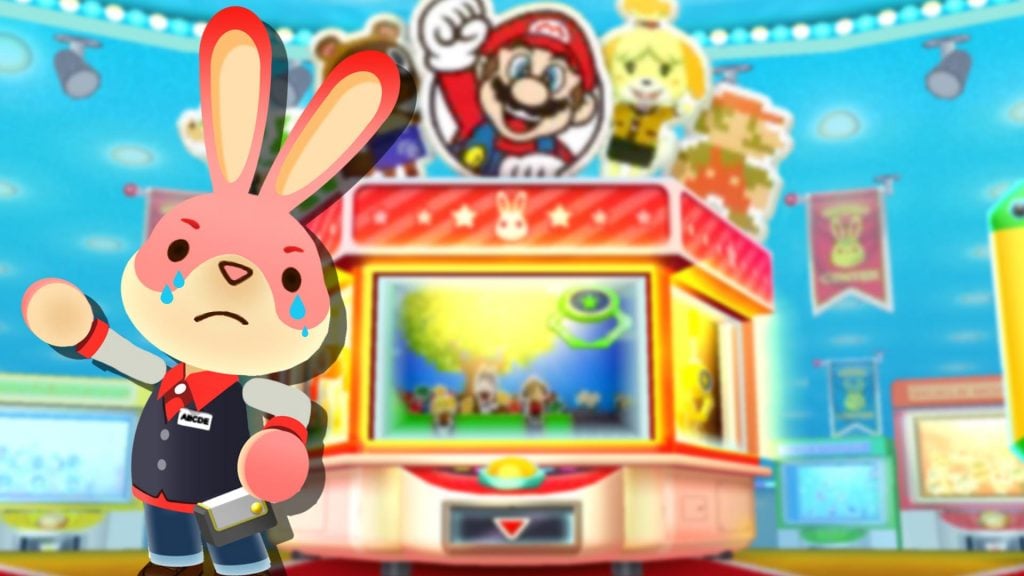 Just like its Japanese counterpart, North American and European Badge Arcades are set to cease production of new badges to collect. While repeats are still set to rotate through the Arcade for the foreseeable future, next week will mark the final set of brand new catchers to dip your quarters towards.
Read more: North American Badge Arcade to end new badge releases
Read more: No more new badges heading to the European Badge Arcade from June 23rd

That's all for today! For all your future Nintendo news, stay plugged in to Nintendo Wire.
Leave a Comment