UPDATE: A new image of the Mario Odyssey amiibo has been shared by Nintendo.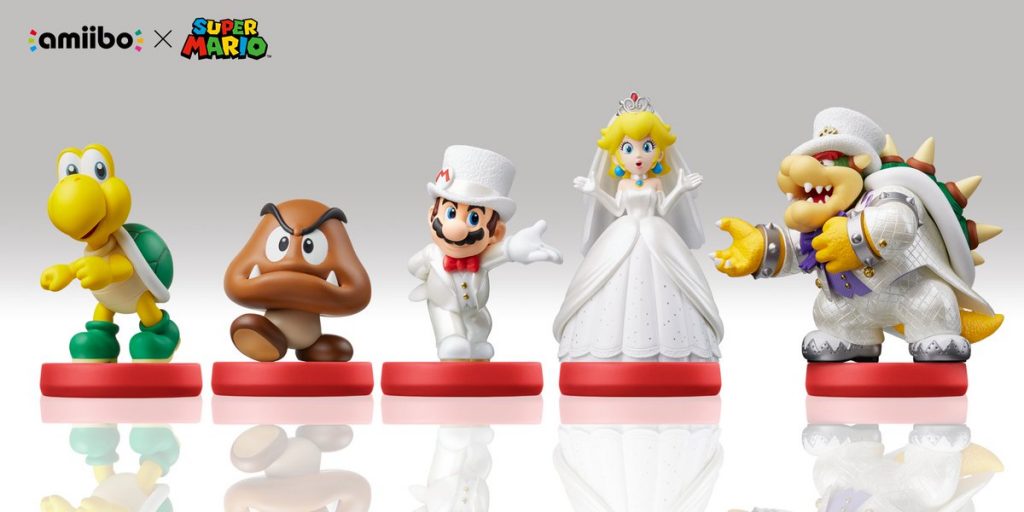 ---
Super Mario Odyssey received a brand new trailer — hats off to Nintendo on making me extra excited for the latest 3D Mario title. Featuring a jazzy lyrical theme and plenty of footage, Mario looks to be able to become enemies and NPCs by throwing his hat onto their heads. This included series staples like Goombas and Hammer Bros. as well as things like frogs, the people of New Donk City and even a T-rex! This capture mechanic will allow for plenty of new ways to traverse and combat your way through the worlds.
More hats and costumes were shown as well, with Mario donning his wedding best and matching the cute mariachi skeleton we've seen in other trailers. Mario's wide-eyed hat, named Cappy now, is actually a white top hat tying into Bowser's wedding plan. At the very end we even saw Pauline make her return to the mainline series as the mayor of New Donk City. We also saw the return of moons as a collectible, seemingly taking this game's role as Stars or Shine Sprites.
Look forward to more info as we run and jump our way closer to Super Mario Odyssey's release on October 27th this year.

A trio of amiibo tied to Super Mario Odyssey were announced via the official E3 website for the game. Featuring Mario, Peach and Bowser in their wedding attire, they and other compatible amiibo will give our multi-hatted hero "gameplay assistance" and sometimes new outfits.

The three amiibo will be launching alongside the game itself, with more details to come. Stay tuned!
Leave a Comment