Last night on Twitch's official E3 stream, Nicalis and Studio Saizensen unveiled Blade Strangers, a new 2D fighting game that will be coming to PC and consoles, including Switch.
Details at this point are scarce, but the game will take many of its fighters from games out of both Nicalis and Studio Saizensen's libraries. The demo shown on stream included three characters from Code of Princess, a 3DS game I thought only I bought, Curly from Cave Story, and the titular character from the Umihara Kawase fishing-themed platformer series.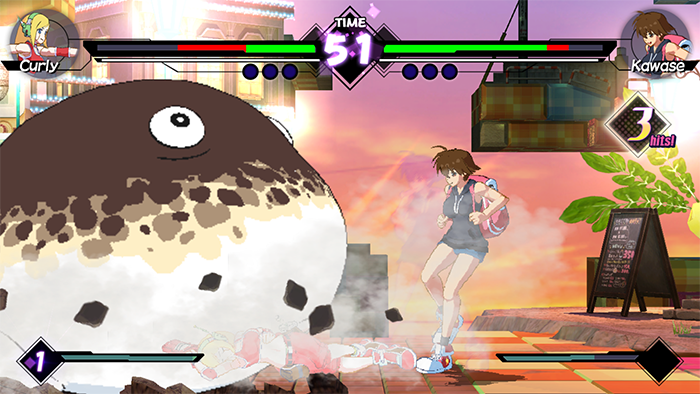 The animation process appears to be similar to what Arc System Works did for the newest Guilty Gear games, by limiting the frames of 3D models and using flat colors to achieve stylish hand-drawn 2D anime look.
The game claims to be going for a simplistic control method, eschewing the traditional quarter-circles and half-circles of Street Fighter and its ilk in favor of Smash Bros.-esque directional inputs. They claim it will not only make the game easier to learn but will also help reduce online lag. The control scheme sounds similar to another indie fighter coming to Switch, Pocket Rumble.
Other Nicalis games have also been either confirmed or reaffirmed for Switch – Tiny Barbarian DX, Ittle Dew 2 and The End is Nigh.
We will keep you updated with any new info on Blade Strangers, and any other info out of E3.
---
Source: Nicalis PR
Leave a Comment