Procuring animals for your little Farmyard in the Somniel is a cute and consistent way to get ingredients and other materials in Fire Emblem Engage. It opens up after Chapter 4: A Land in Bloom, at which point you can start adopting animals to fill the yard.
Adoption is a simple matter of running around maps during post-battle Exploration (where you talk to characters to get Bond Fragments) to find animals, represented as orange dots on the map. Simply "talk" to the animals to receive the option of adopting them for the Somniel. However, for a small number of critters, there are prerequisites you have to fulfill – raising the Donation level of certain regions at the Somniel's Bulletin Board (in the back left corner of the kitchen). For example, if you want to adopt an Aura Eagle, you must first raise Brodia's Donation level. This requires a good chunk of change in a game where money distribution is sparse and uneven, so be frugal if you want to adopt particular critters.
Adopting an Eastern Freecat at Brodia Castle.
Luckily, prior to battles, you can see which animals will be present during the post-battle Exploration. Animals in white text mean they require a Donation Level of 1 (of that particular country), whereas animals in blue text mean they require a Donation Level of 2.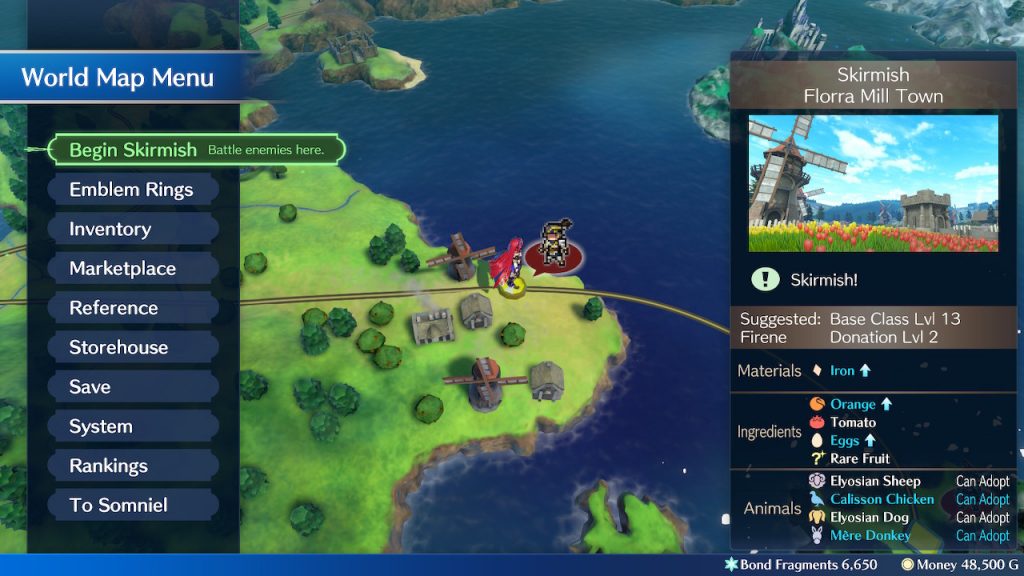 Once you've adopted an animal, simply go to the Farmyard stable and pick which one(s) you want out grazing (up to five animals at a time).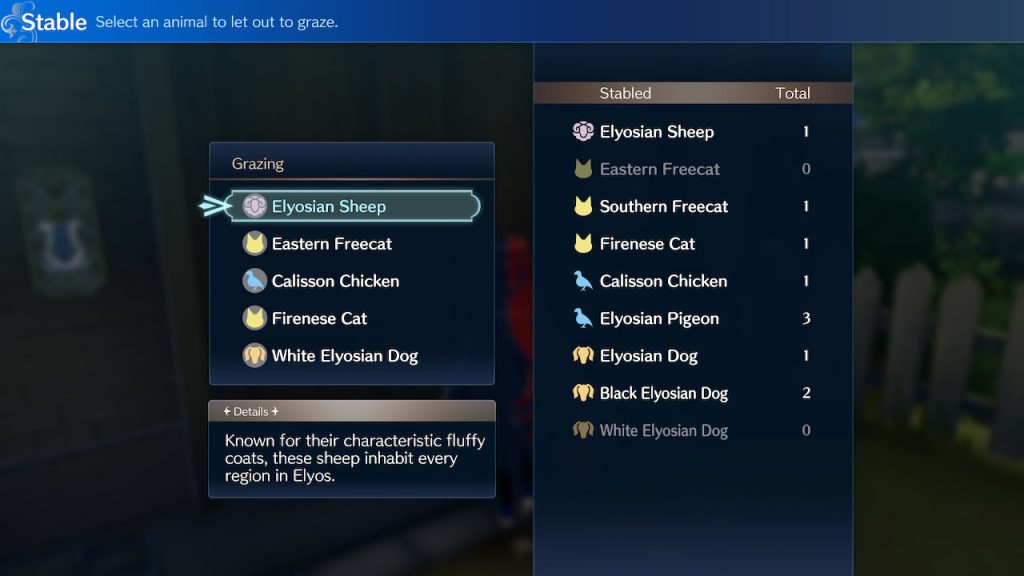 The next time you finish a battle, your grazing animals will have materials ready to collect – cats have fishes, sheep have milk, chickens have eggs, and so on. You can also observe your animals and watch them act, which has no material benefit beyond appreciating how cute they are. Build your own menagerie as you see fit!
More Fire Emblem Engage guides
Looking for more help with Fire Emblem Engage? Check out our other guides!
Leave a Comment