Nearly 27 years ago, the world was given something that would redefine what it means to be a game. We'd get to walk the dinosaur, travel through Kong country, learn how to Shoryuken in the comfort of our own homes, and say "Fuzzy Pickles!" across a host of irreplaceable memories. All of this was on a super star of a system that grew from the foundation of its predecessor to improve the experience in every way. Greater graphics, iconic melodies, a smoother controller, and stories worth playing through again and again: these are what the SNES was all about.
We all love the Super Nintendo, maybe more than any system before or since. Some of us have played it since its release, others found it later. But all of us know better than to underestimate the undying legends of the Mana Tree, the Warring Triad and Castle Dracula. We've wished on our seven stars for a long time for something like this, and in just a few weeks we will have the Super NES Classic Edition in our hands to travel through these all once again. We'll even have a new adventure through the Lylat System to give us that same sense of discovery and shared experience.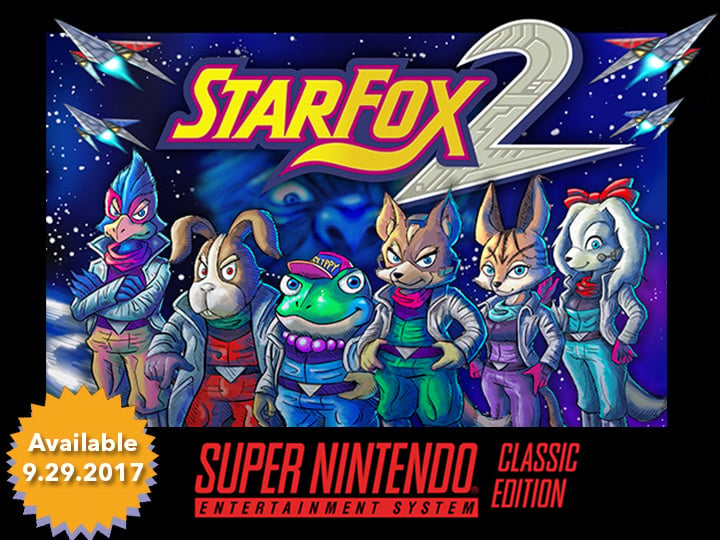 So in the lead up to this link to the past, we've decided to share our memories and stories with the games getting another chance to shine. For everyone who's ever raced their way to victory in both a kart and an anti gravity racer, join us in our nostalgia and admiration. And if you wouldn't know a Red Falcon from an Armored Armadillo, join us in looking forward to something Super.
Super September games list
You'll be able to view more articles featuring games throughout the month of September, so make sure to check back to read more about the SNES classics.
Here's a list of our current featured titles:
Super September: Humming along with Super Mario World's signature melody (9/9)
Super September: Boosting up to Mode 7 with F-Zero (9/10)
Super September: Learning what it means to be a knight with Super Ghouls 'n Ghosts (9/11)
Super September: Fighting off fear in Super Castlevania IV (9/12)
Super September: Pumpin' quarters with Contra III (9/13)
Super September: Reclaiming (A Link to) the Past (9/14)
Super September: Exploration, atmosphere and guidance in Super Metroid (9/15)
Super September: Street Fighter II: Turbo's fighting spirit burns bright to this day (9/16)
Super September: The technology behind Star Fox (9/17)
Super September: Unraveling the Secrets of Mana (9/18)
Super September: Hunting Mavericks with Mega Man X (9/19)
Super September: It's time to "let's-a-go" with Super Mario Kart (9/20)
Super September: Super Punch-Out!! – From tokens and quarters to home consoles (9/21)
Super September: Change, growth and balance in Final Fantasy VI (9/22)
Super September: A new Kong in Donkey Kong Country (9/23)
Super September: Kirby's Dream Course: A hole in one for multiplayer fun (9/24)
Super September: Nostalgia, childhood and humanity in EarthBound (9/25)
Super September: A trip (back) to Yoshi's Island (9/26)
Super September: The timing's just right for Super Mario RPG: Legend of the Seven Stars (9/27)
Super September: Celebrating Kirby Super Star's starlit legacy (9/28)
Super September: Star Fox 2: The thrill of uncharted space (9/29)
Leave a Comment