To say that I have fond memories of Super Mario Kart is an understatement. The game came out the same year my younger brother was born, when Disney's Aladdin would debut on movie screens, and the latest addition into the Disney Afternoon line (Goof Troop) would be on television; and when I wasn't at my grandparents' home tinkering around at my grandpa's workbench or at home causing chaos, I was "just across the street" at my friend Michael's grandparents' house. He was an only kid, and due to the unwritten rule of potentially befriending other kids the same age as you on the street you lived on, we forged a friendship. With a Super Nintendo at the ready and no Player 2 to join him, I fell into the role of being his Luigi to his Mario.
Despite not having a Super Nintendo system of my own and a different perception of gaming in the '90s, Super Mario Kart was the "party game" that has continued to be a staple in Nintendo's library. Before there was Mario Party or Super Smash Bros., we have to thank Super Mario Kart and all the other games that garnered inspiration from it.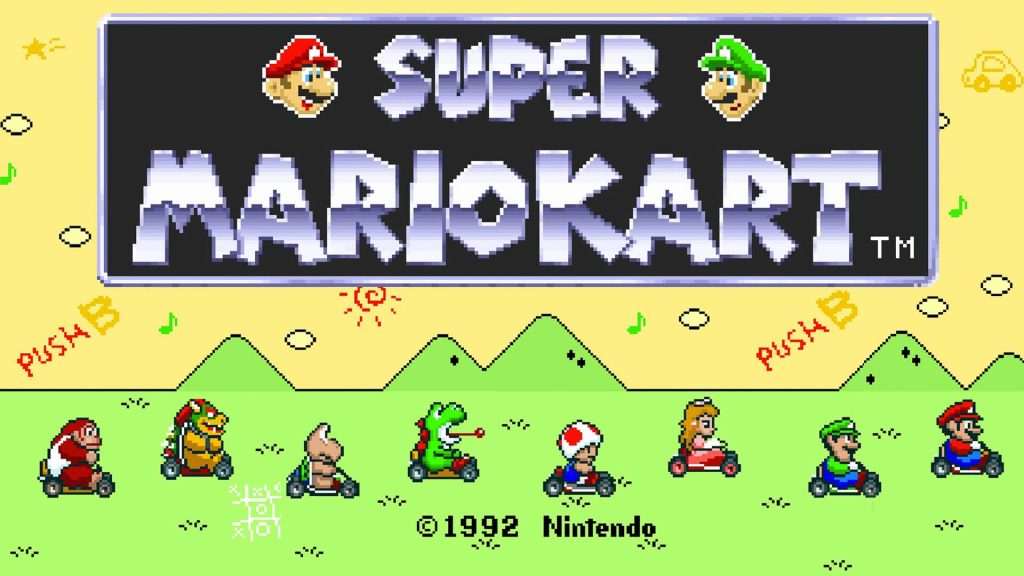 Today, with Mario Kart 8 Deluxe being the most current edition in the series, the Mario Kart branding holds a lot of power. Super Mario Kart was the third best-selling game on the Super Nintendo overall; Mario Kart 64's expansion of having four players compete broaden the gaming field (and me and my brother bumming off of other kids' N64s while we waited for ours); Super Circuit brought the kart racing game to portable, with Mario Kart DS upping the ante to eight players. Double Dash reigns supreme according to a few Nintendo Wire team members, but the added mechanic of having two players on one kart, thus the ability to have crazy-awesome LAN parties, is quite magical. Mario Kart Wii brought in motion controls (which might seem silly until you see competitive leaderboards full of players who utilize these controls), and Mario Kart 7 dabbled in 3D. Sure, Nintendo was banking on Mario Kart 8 to help save the Wii U — and the die hard fans of the series threw money down to have it. Now with its small upgrade to the Nintendo Switch and the system's attachment rate, Mario Kart is back to being a fantastic "casual" game, an entry point into gaming for anyone.
When I'm playing against my brothers or anyone online these days, trying to perfect the moment I can get a boost at the countdown, it all goes back to Super Mario Kart. Those days of claiming victory or admitting defeat during the 16-bit era have carried over with each new iteration. Racing a kart is the same, just with new mechanics thrown in or different setups. You're still racing from start to finish with x-number of laps or checkpoints. Battle Mode may come and go, the power-ups and weapons in question mark blocks may change — but just sitting down with a controller in hand among friends? That stays the same.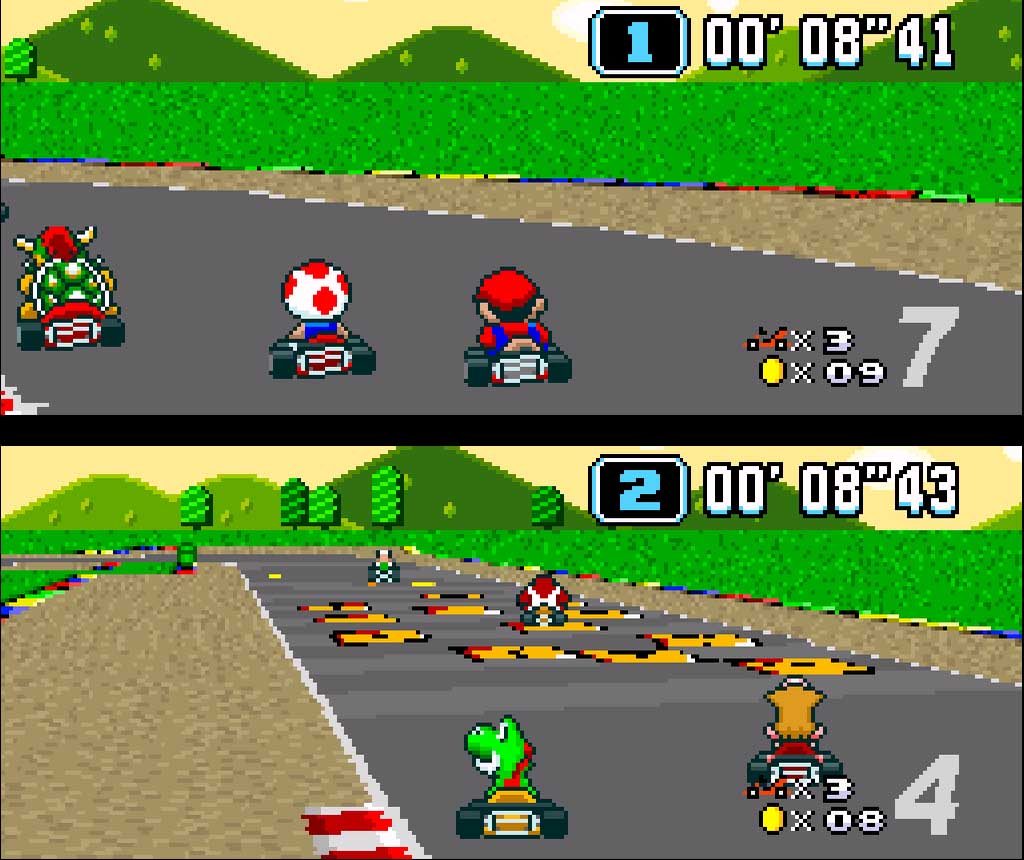 I'm looking forward to Super Mario Kart being included in the SNES Classic. Finally (in theory), I'll have a SNES to call my own. My brothers and I can take turns racing one another, trying to best the original Rainbow Road. Taking the mini console to Thanksgiving to watch all my little cousins become fascinated by this toy, as well as its current gen sibling, the Nintendo Switch, will be fascinating. 25 years later, Super Mario Kart will still be played, even alongside its current version in the series. That's what Nintendo has been able to do well: to make gaming somewhat timeless and universal. Just turn the power on and press start, and you're ready to "let's-a-go" into a world of fun.
---
Looking for more SNES Classic goodness while you wait for the release of Nintendo's newest mini machine? You can view more articles featuring the beloved games throughout the month in our Super September series!
Leave a Comment