It's almost time for a brand-new adventure in the Pokémon universe! Pokémon Legends: Arceus looks to be one of the biggest departures from the traditional Pokémon formula and we couldn't be more excited to start exploring. To get ready for the big release on January 28th, retailers around the country are offering bonuses for pre-purchasing the game. Check out all the available offers we've found below:
Pokémon Center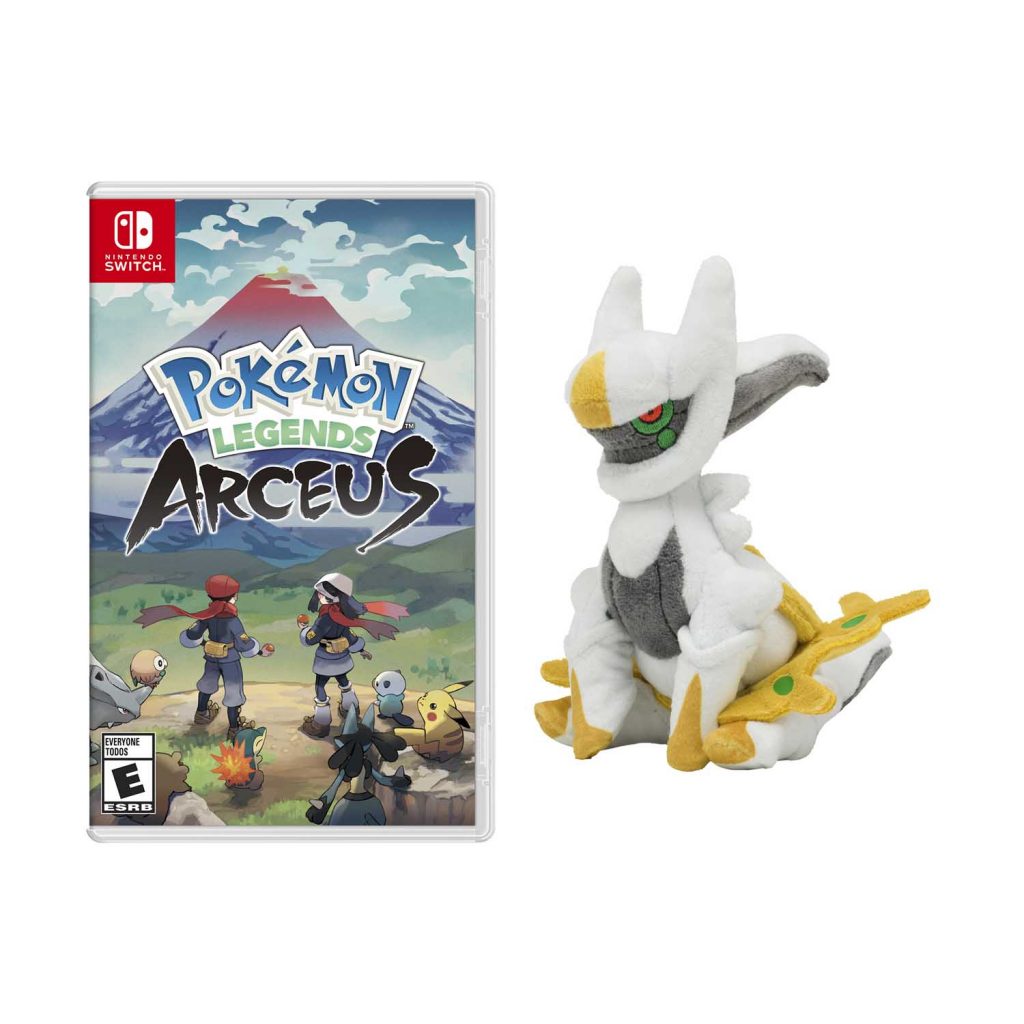 Pokémon's own online storefront is offering an adorable Sitting Cutie plush of the one and only Arceus when you pre-order Pokémon Legends for $59.99. (Update: This bonus is currently out of stock.)
GameStop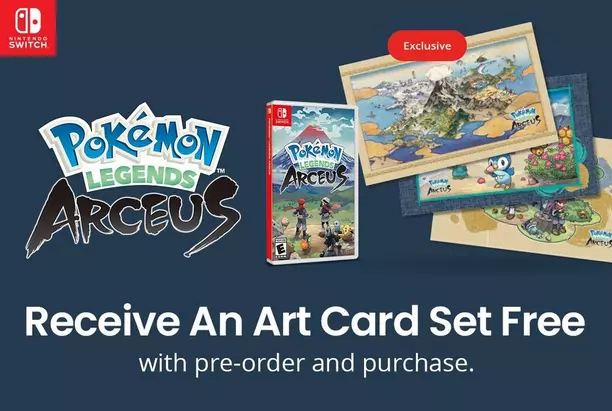 GameStop orders of Pokémon Legends: Arceus will include the a set of three art cards, featuring artwork from the game.
Amazon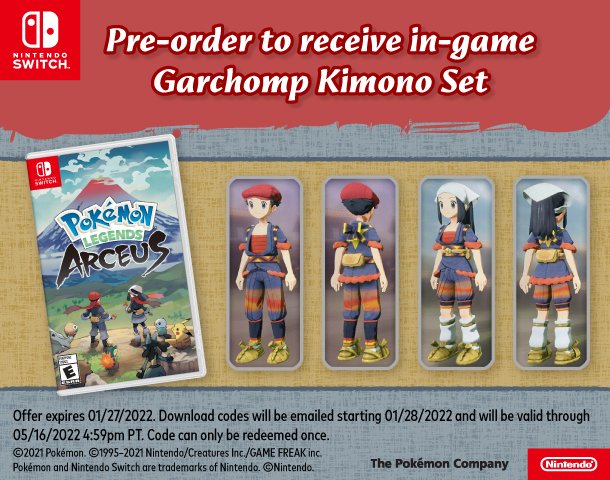 Pre-orders of Pokémon Legends: Arceus at Amazon will get you a snazzy Garchomp Kimono Set for your in-game avatar. The codes will be emailed to buyers when the game launches.
Looking for some Arecus Switch accessories? Hori's got you covered with these gorgeous themed cases and controller! You can pre-order them now on Amazon: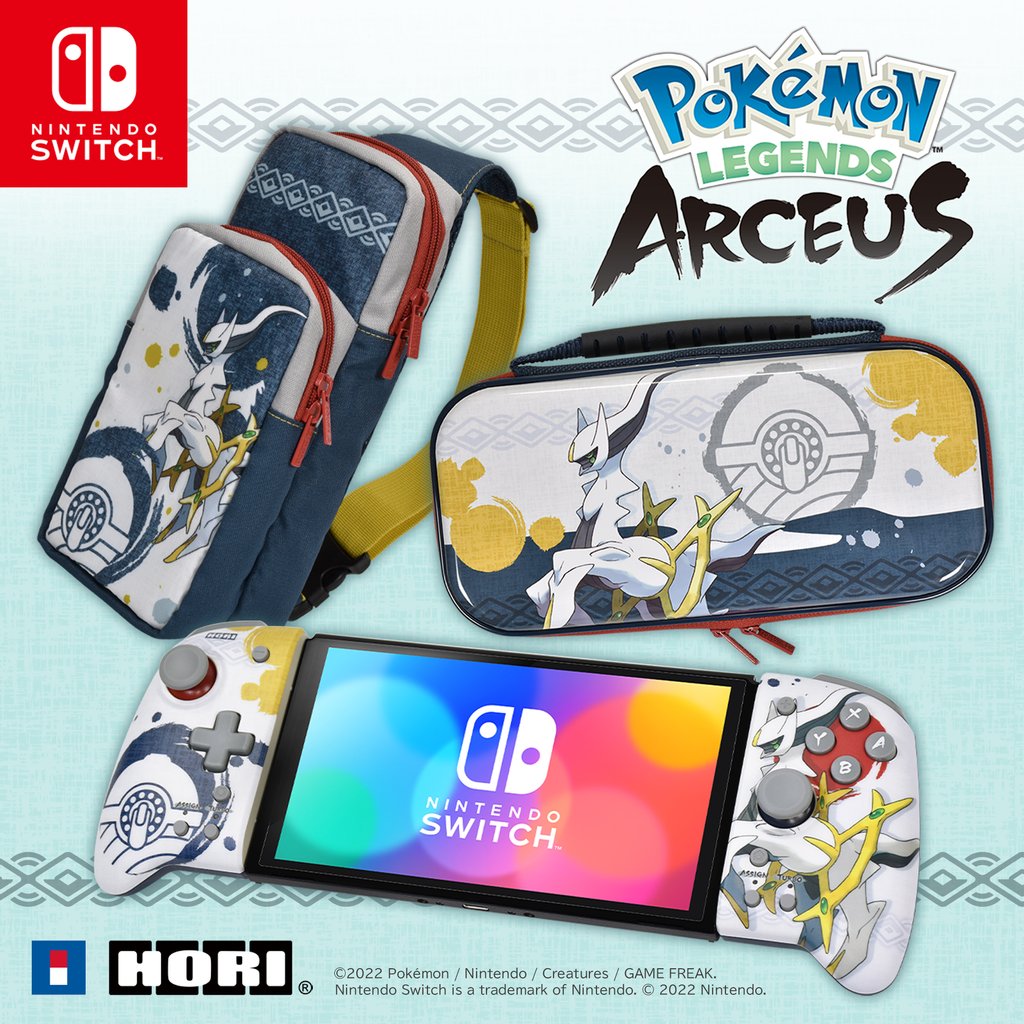 Play-Asia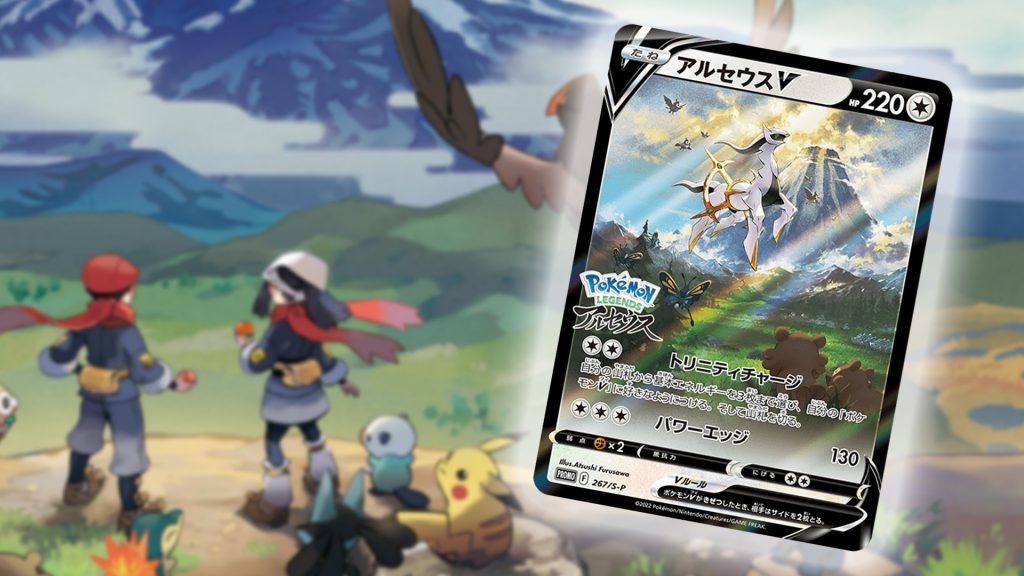 Pre-order Pokémon Legends: Arceus from Play-Asia to get a Arceus V Pokémon TCG playing card.
You can save 5% on your purchase by using code NINWIRE at checkout)
(Note: This is an Japanese import, but the game will be in English. The Arceus V card will be in Japanese.)

If you want to deck out your collection in even more themed accessories, make sure to check out this Pokémon Piplup Daisuke! Multi-pouch Book for your Switch! You can pre-order it for $25.99 at Play-Asia.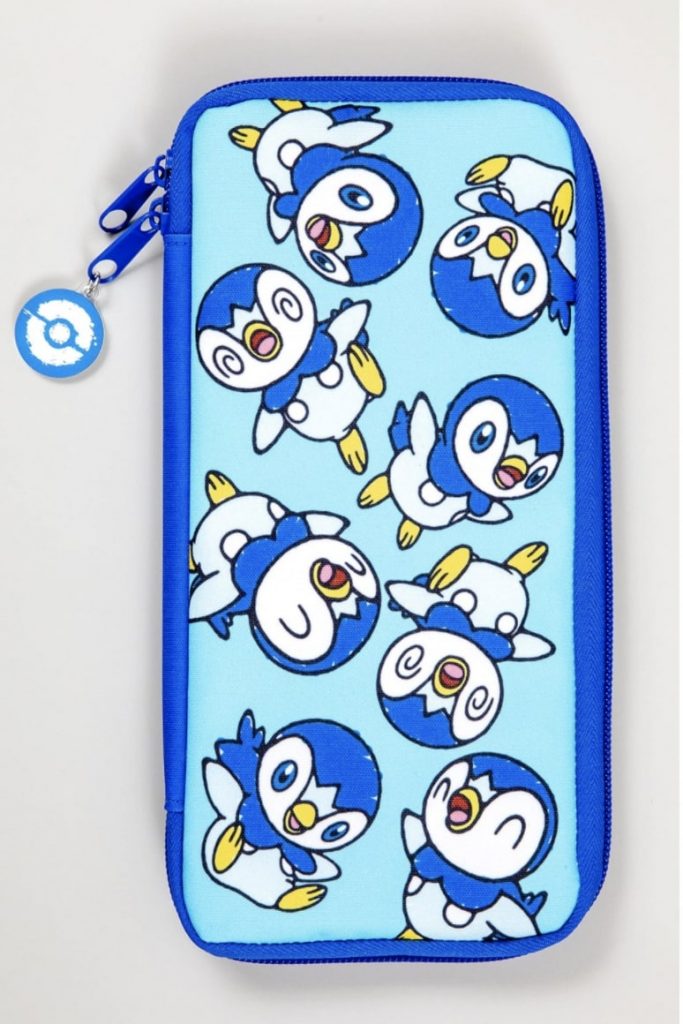 Target
No pre-order bonuses have been announced at Target as of yet.
Best Buy
Best Buy has not announced any pre-order bonuses as of yet.
More Pokémon Legends: Arceus guides
Looking for more help with Pokémon Legends: Arceus? Check out our other guides!
Leave a Comment