Warning: Story spoilers ahead. If you haven't beaten the main story campaign yet, turn back now!
After you have rolled the credits of Pokémon Legends: Arceus, a whole new world of exploration opens up for you in the end game. One of the very first tasks that lies before you is searching for a series of missing plates you will need later in the game to summon the Lunar Pokémon. Cresselia is a guardian of one of these plates, but to get it, you'll have to capture her first! Here's what you need to do
How to find Cresselia in Pokémon Legends: Arceus
After the main story concludes, speak with Cogita at her home in the Ancient Retreat. After a quick chat, she will give you a few tasks. One of which is called Research Task 23: The Plate of Moonview Arena.
Head over to Coronet Highlands and head North to the Moonview Arena.
In the Arena, you'll find Cresselia. However, she'll have a strange aurora around her that causes you to become confused and invert your movement. Keep you distance and when he shield drops, toss a Pokémon her way to start the battle.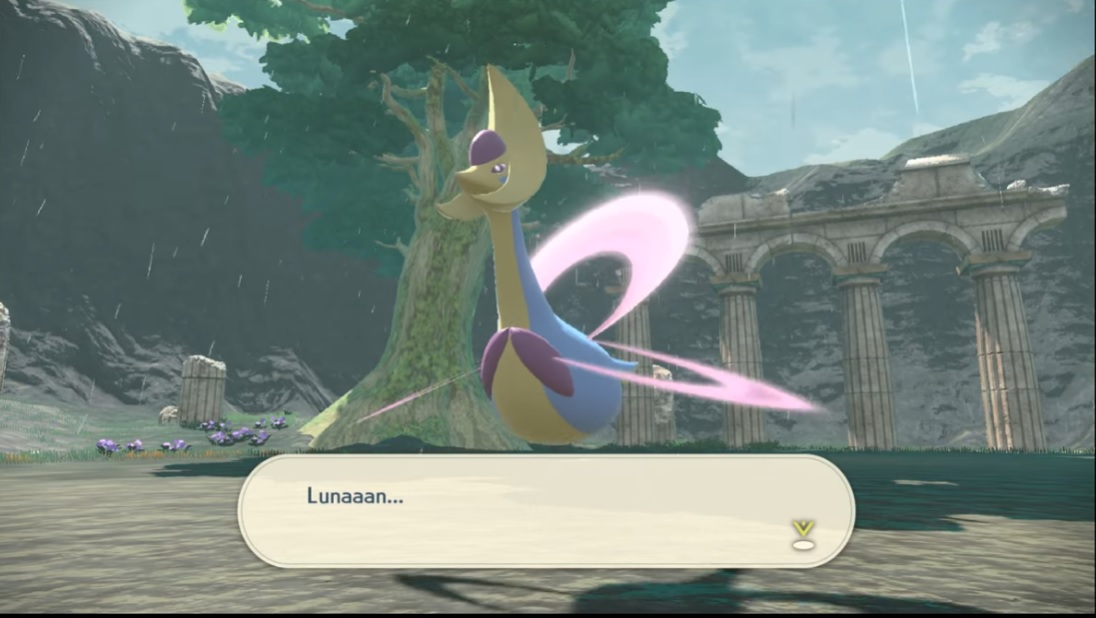 How to catch Cresselia in Pokémon Legends: Arceus
Cresselia is pretty easy to capture in an Ultra Ball. Just knock her health down and toss a few balls. Before you know it, Crisselia will be yours, along with the Dread Plate, which you'll need later if you want to capture Giratina and eventually Arceus itself.
More Pokémon Legends: Arceus guides
Looking for more help with Pokémon Legends: Arceus? Check out our other guides!
Leave a Comment