Welcome to the Nintendo Wiretap! Each day the team here at Nintendo Wire works tirelessly to bring you the best, most relevant late-breaking Nintendo news this side of the Mushroom Kingdom. To help make ingesting all these meaty stories easier than Kirby hopped up on Miracle Fruit, we've compiled a handy list of noteworthy announcements and general industry happenings regarding the Big N in the last couple days. Without further ado, here's a few things we've picked up over the wire:
THE RETURN OF THE NINTENDO WORLD CHAMPIONSHIPS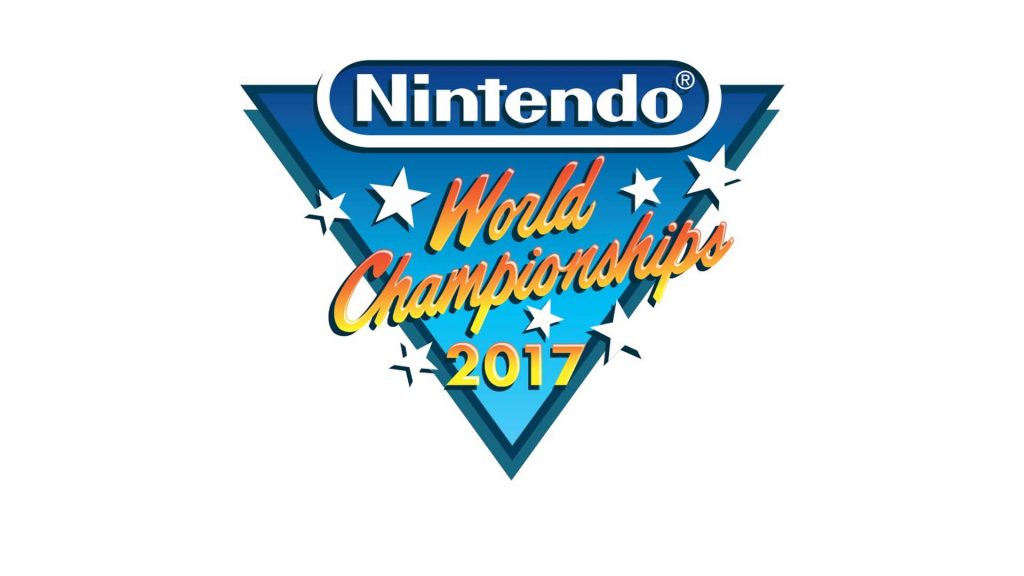 You heard right, fellow fanboys and girls: The Nintendo World Championships rise once again from the ashes, seeking valiant contenders nationwide to once again compete for ultimate video game glory! In preparation for the final showdown in New York this October, check out the link below for participating cities and rules regarding this month's qualifying round. Hint: You may want to start stepping up your Mario Kart 7 game.
Read more: Nintendo World Championships 2017 announced
PREPARE TO HUNT METROIDS IN STYLE THIS SEPTEMBER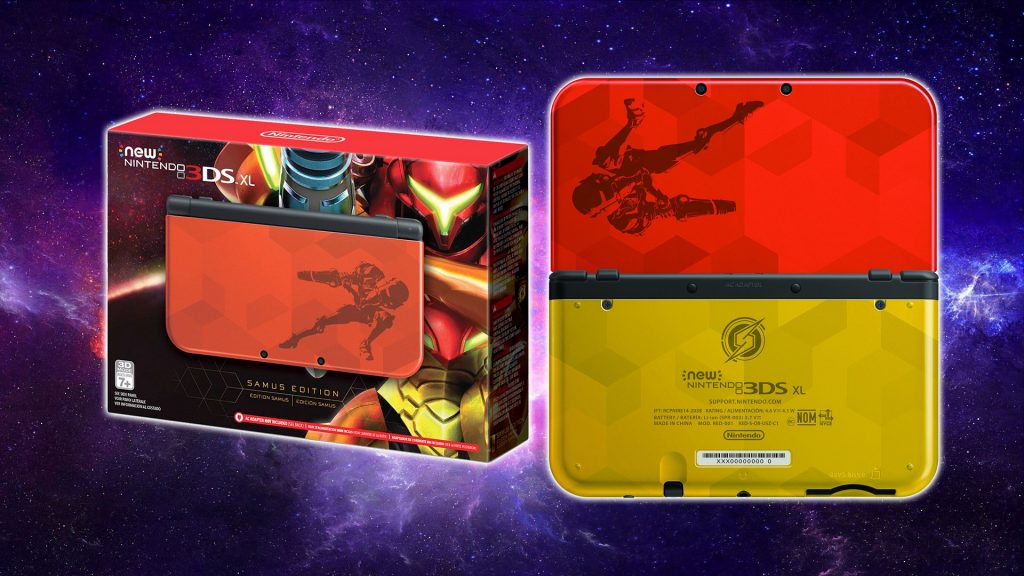 Despite two long-awaited game announcements and her own line of delightfully squishy amiibo, it would appear Nintendo isn't quite done showering fans of the famed intergalactic bounty hunter with love. A gorgeous Metroid themed New 3DS XL is set to launch alongside the remastered return of Samus' monochromatic roots next month. Check out its two-toned design below, appropriately modeled after the iconic power suit.
Read more: Samus Edition New 3DS XL revealed
AN UNDERAPPRECIATED SWITCH FEATURE WORKS UP SOME COURAGE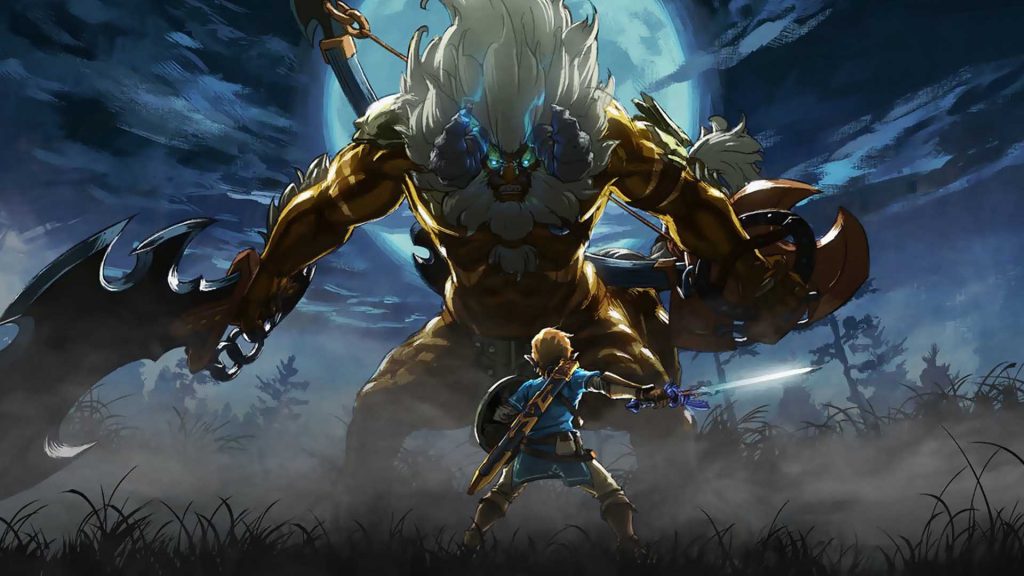 The Nintendo Switch news feature received a wild new update today, offering in-game items for Hylian heroes in need of support. By following and reading the newly added "Tips of the Wild" channel, players can receive in-game items like recipe ingredients and upgrade materials.
Read more: Nintendo Switch news channel to offer Breath of the Wild items
WHY DIDN'T YOU JUST GO HOME! THAT PREMIER BALL WAS YOUR HOME! ARE YOU TOO GOOD FOR YOUR HOME? ANSWER ME!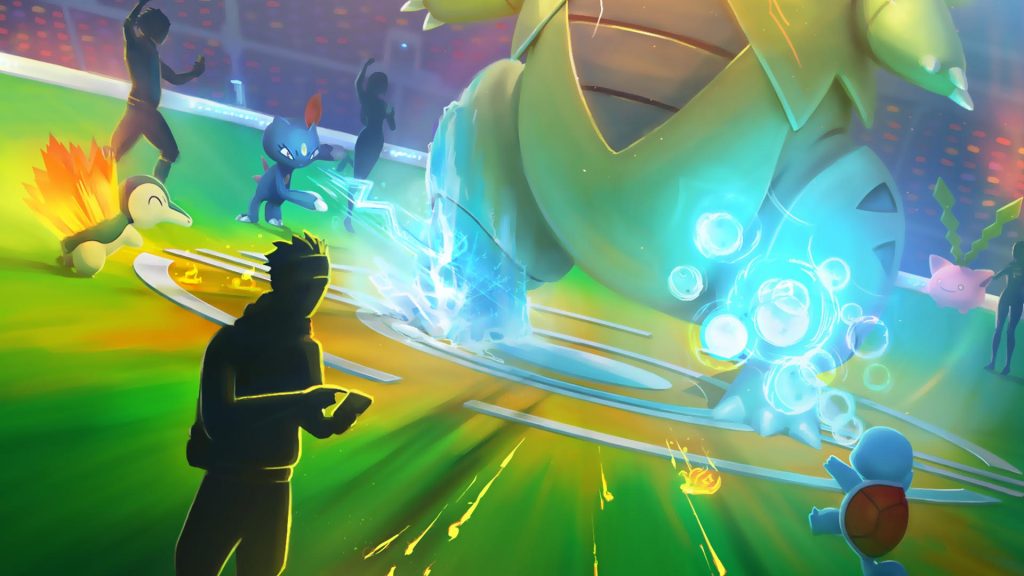 Frustrated that you just can't seem to catch any of the newly released legendaries when out hunting the wilds of your neighborhood? It may not be entirely your fault, as Niantic's working on squashing a bug that prevents your last Premier Ball from ever being successful. Thankfully, and according to the full statement on the matter below, extra balls are being granted to counteract its effects while the company diligently works to resolve the issue.
Read more: Pokémon GO legendary Raid Battle "bug"
MARIO AND CO CRASH GAMESCOM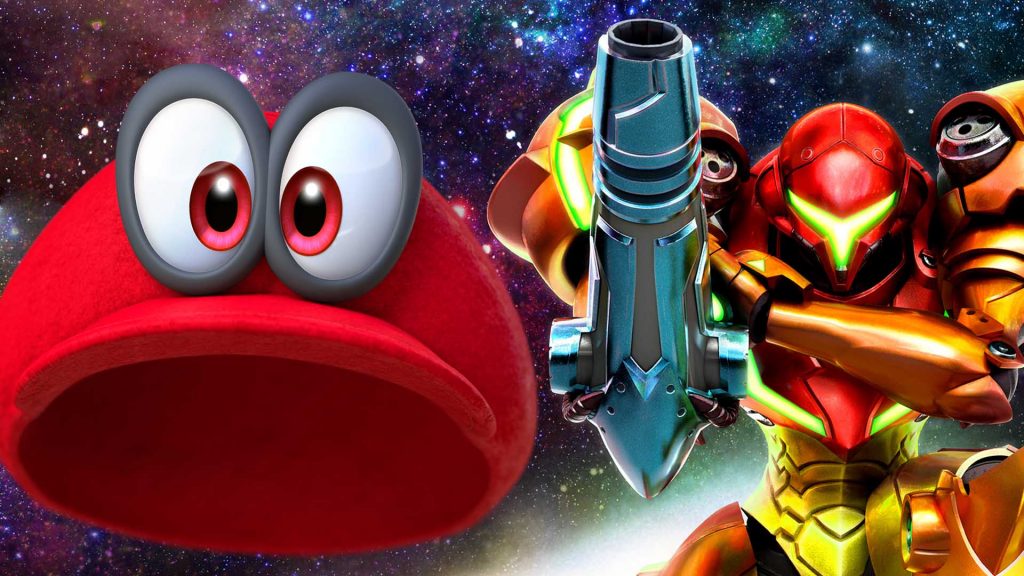 With the E3 of Europe just around the corner, Nintendo UK finally spilled the beans on its lineup of games that will be present on the showfloor. Check out the full list below, headlined by Super Mario Odyssey and Metroid: Samus Returns.
Read more: Nintendo UK reveals Gamescom plans
A NEW ARMS CHALLENGER APPROACHES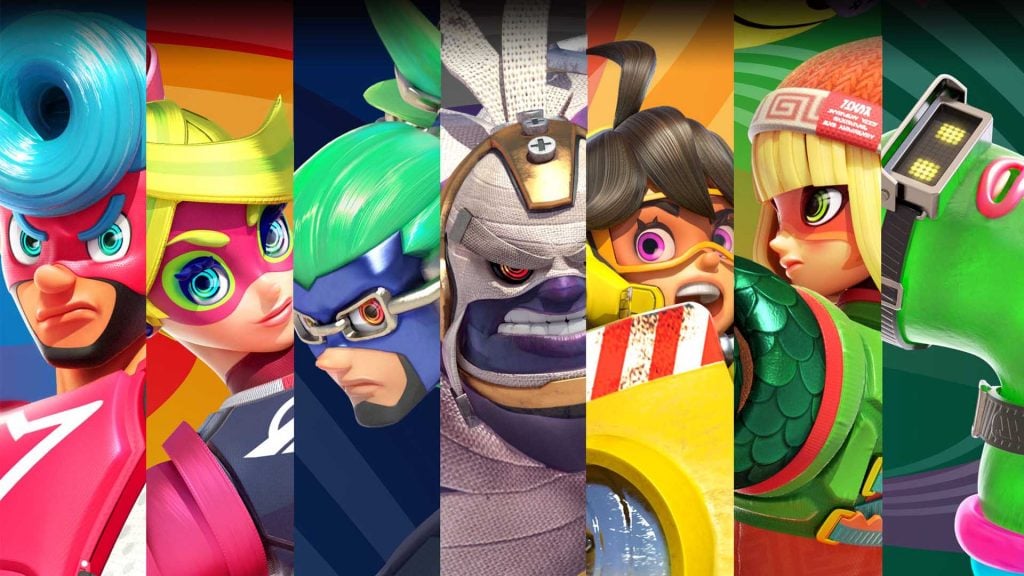 The bouncy brawler received an update yesterday in preparation for a new fighter joining the roster sometime soon. Check out the full list of patch notes below, which mostly consists of balancing tweaks for four characters and 19 ARMS.
Read more: ARMS 2.1 update information released: New fighter, new arm and more
FURNISH YOUR HOME WITH THE WONDERFULLY TROPICAL ALOLAN EXEGGUTOR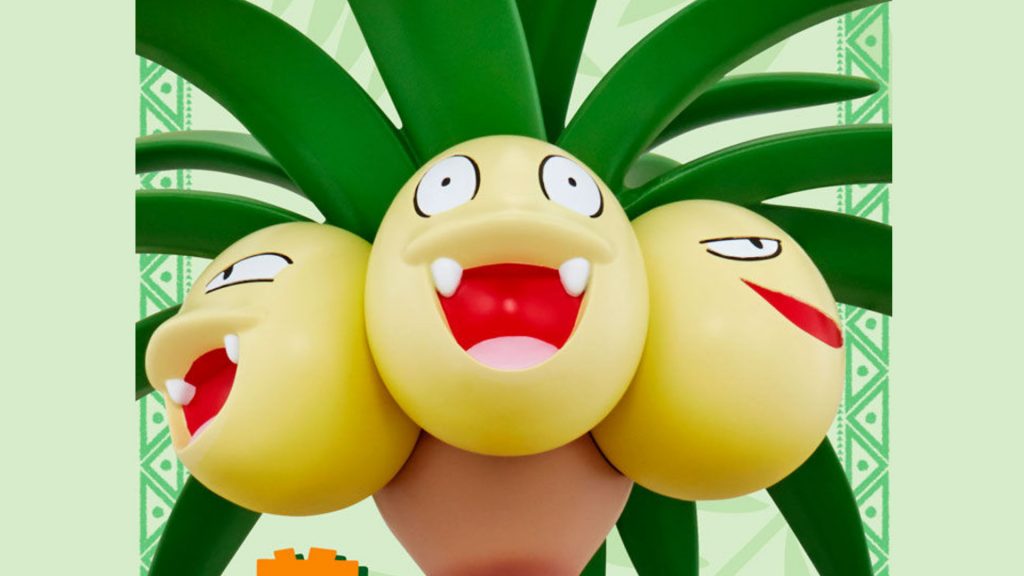 Bandai announced a collectible Alolan Exeggutor statue exclusively set for release in Japan, produced in a 1/10 scale and measuring at almost 3.7 feet tall — perfect for providing shade from the sun's harsh rays as you plow through Ultra Sun & Moon later this year.
Read more: Bandai announces Alolan Exeggutor statue
SEVERED SWIPES RIGHT ON NINTENDO SWITCH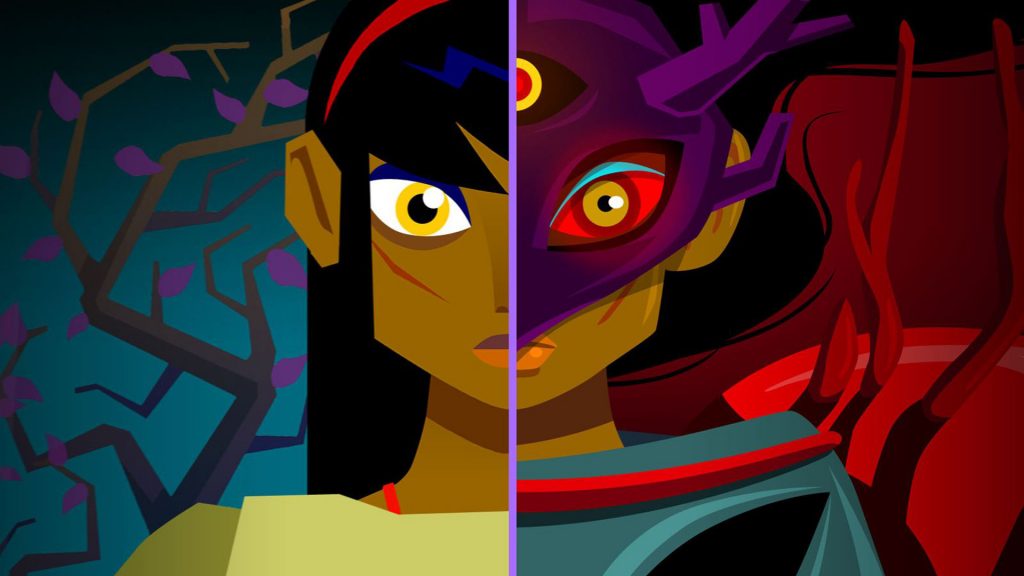 Completely out of the blue and ahead of the eShop's regular release schedule on Thursdays, DrinkBox Studios dropped its seductive slasher Severed on the Switch yesterday. For those who have yet to experience its nightmarish world and vividly violent combat, be sure to check out our full review and download it without delay.
Read more: Severed slashes onto Switch today
BRAWLOUT BEATS SUPER SMASH BROS. TO THE PUNCH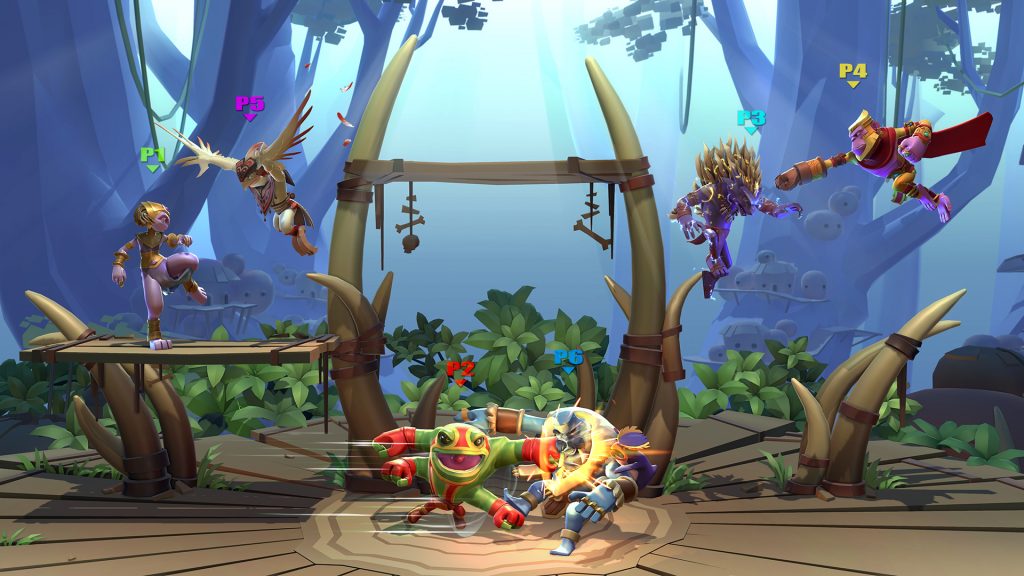 Local multiplayer friendly fighter Brawlout is stepping into the Switch's ring later hits year, and it's bringing indie darling Hyper Light Drifter along for the ride. Take a look at some fresh gameplay for the Smash inspired title below.
Read More: Local multiplayer fighter Brawlout coming to Switch, adds Hyper Light Drifter
TEAM MEAT PREPS THE MEAT GRINDER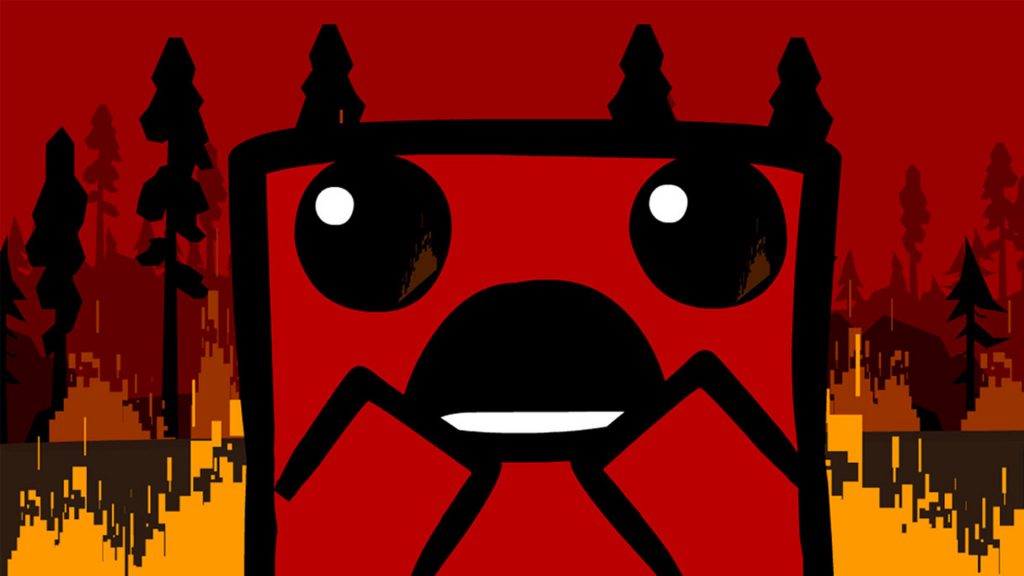 Splatfests are about to get a whole new meaning as Super Meat Boy's been officially confirmed for a Nintendo Switch near you! The powers that be even hinted at giving the meaty morsel a physical release — if a recent Twitter poll is to be believed.
Read more: Super Meat Boy sliding onto Switch, gauging interest in physical edition
READY THE P.O.O.P. T.O.O.T.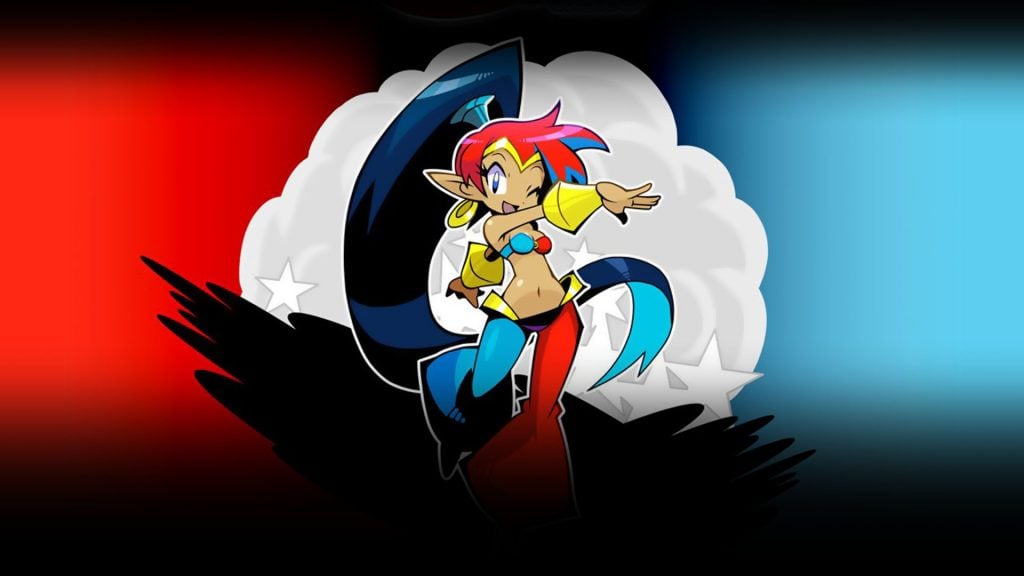 Risky Boot's DLC has gone gold, complete with a snazzy new name: Pirate Queen's Quest! While an official release date for the swashbuckling misadventure has yet to be announced, backers can help tide the time with the Tinkerbat Dance DLC — set to be sent out any day now.
Read more: Ready the P.O.O.P. T.O.O.T. — Shantae's Pirate Queen's Quest DLC is completed
HOLD IT! APOLLO JUSTICE CALLS THE NINTENDO 3DS TO THE STAND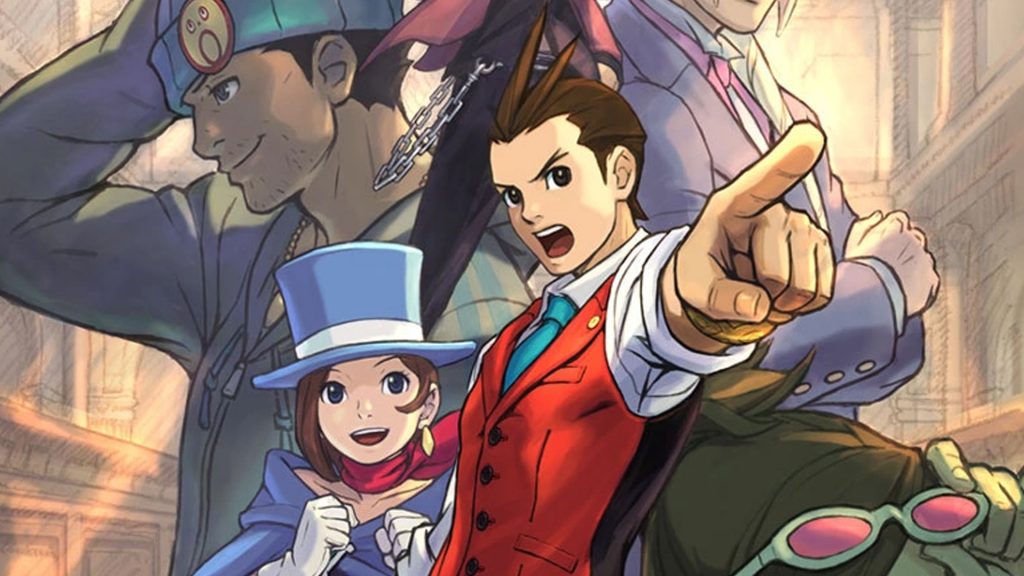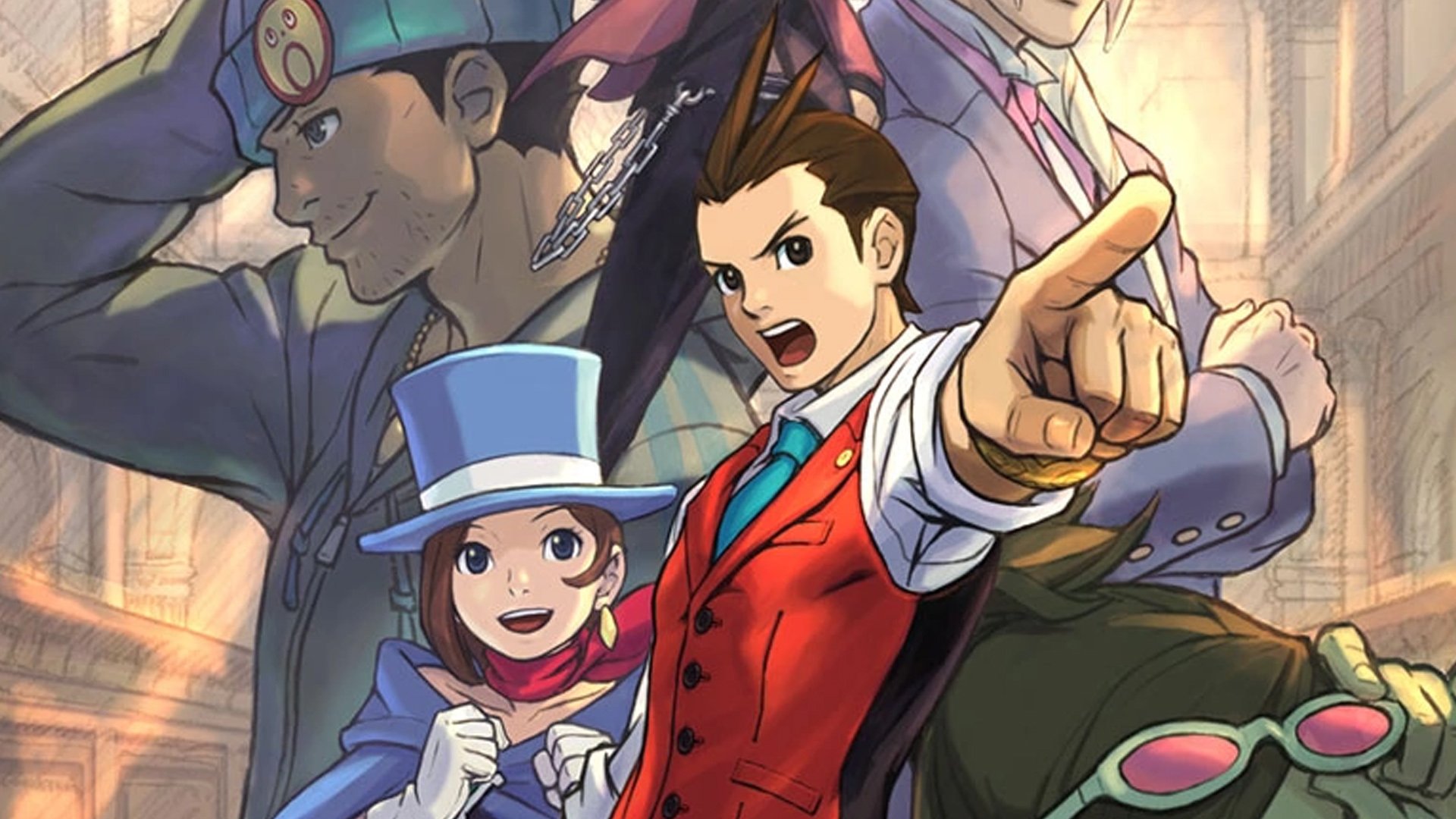 No objections here: The long-awaited fourth entry of the Ace Attorney series is finally getting its day in court on 3DS systems. Expect it to hit North American and European shores this November for $19.99, exclusively in the Nintendo eShop.
Read more: Apollo Justice heading to the Nintendo 3DS eShop this November
DANCE WITH A DEVILJHO IN THE MONSTER HUNTER XX DEMO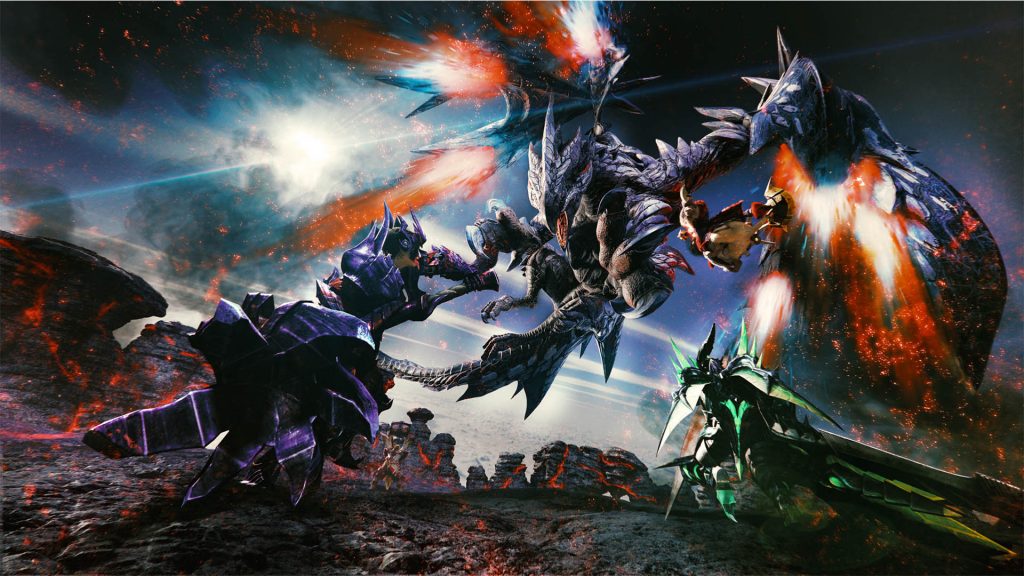 Fellow Rathalos wranglers, listen up: A demo for Monster Hunter XX just dropped in the Japanese Nintendo eShop today. Check out ten minutes of gameplay footage below, or simply download the freebie yourself in anticipation of a western localization announcement. (Pretty please, Capcom!) Just remember, you'll need a Japanese Nintendo account to do so, which is actually fairly easy to set up.
Read more: Monster Hunter XX demo available on Japanese eShop
SONIC MANIA'S SEDUCTIVE SOUNDTRACK STRIKES BACK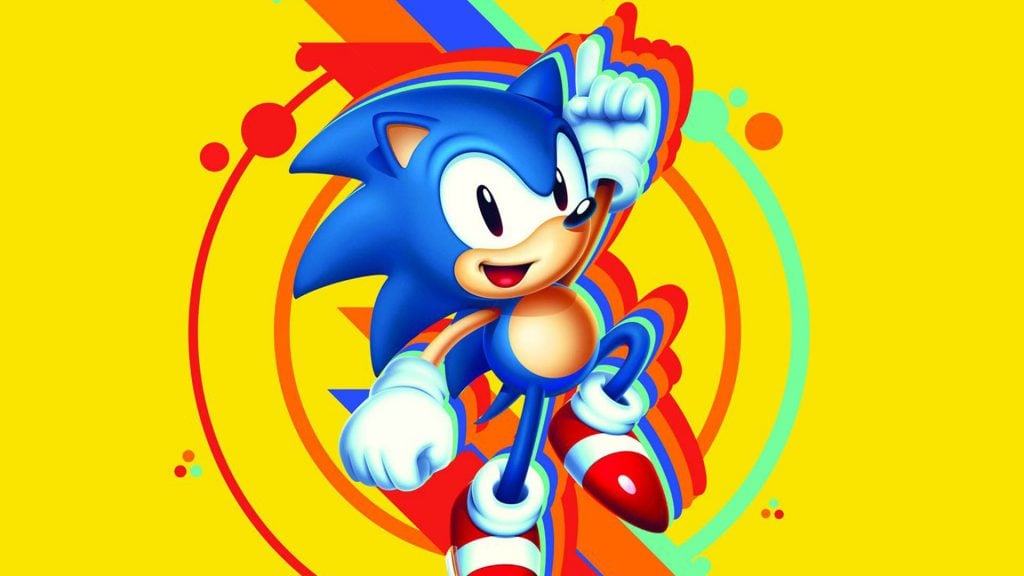 Get hyped for Sonic's nostalgic blast (processing) to the past next week with yet another catchy composition that pays ample tribute to the series Genesis greats. As if that weren't enough hedgehog headlines, word on the street is Competition Mode is making its triumphant return, first debuting in Sonic 3 & Knuckles.
Listen here: Sonic Mania's soundtrack at it again, reveals game's mini boss theme
Read more: Sonic Mania unveils the return of Competition Mode
NINTENDO WIRE LOOTS THE STREETS OF THEFTROPOLIS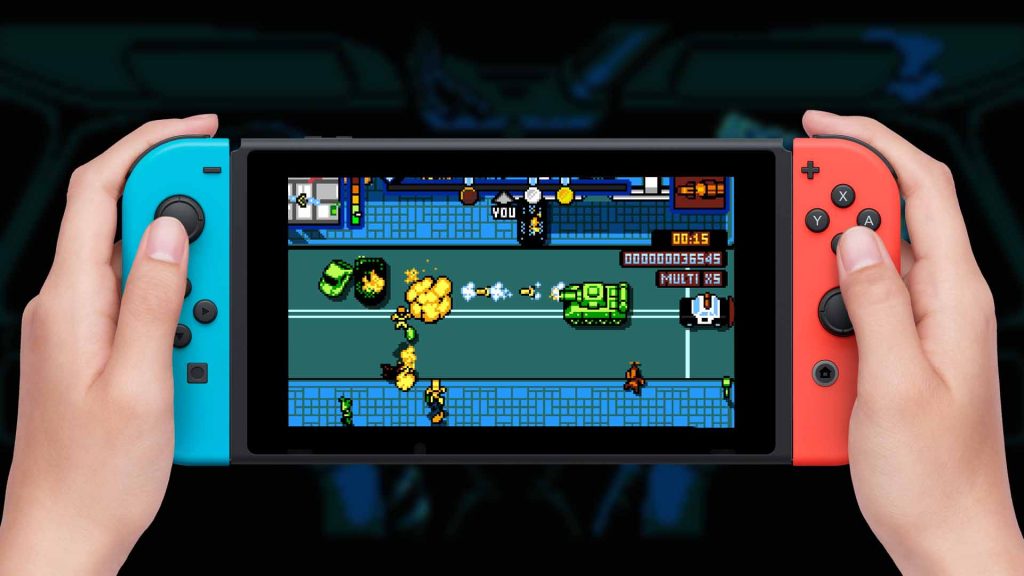 Logan Plant — retro renegade and '80s pop culture connoisseur — took a joyride through Retro City Rampage DX's crime-riddled debut on the Switch. Check out why you should give its addictively frenetic gameplay a shot with his initial impressions.
Read more: Impressions: Retro City Rampage DX
IVYSAUR AND MACHOP SWARM THE NINTENDO WIRE OFFICE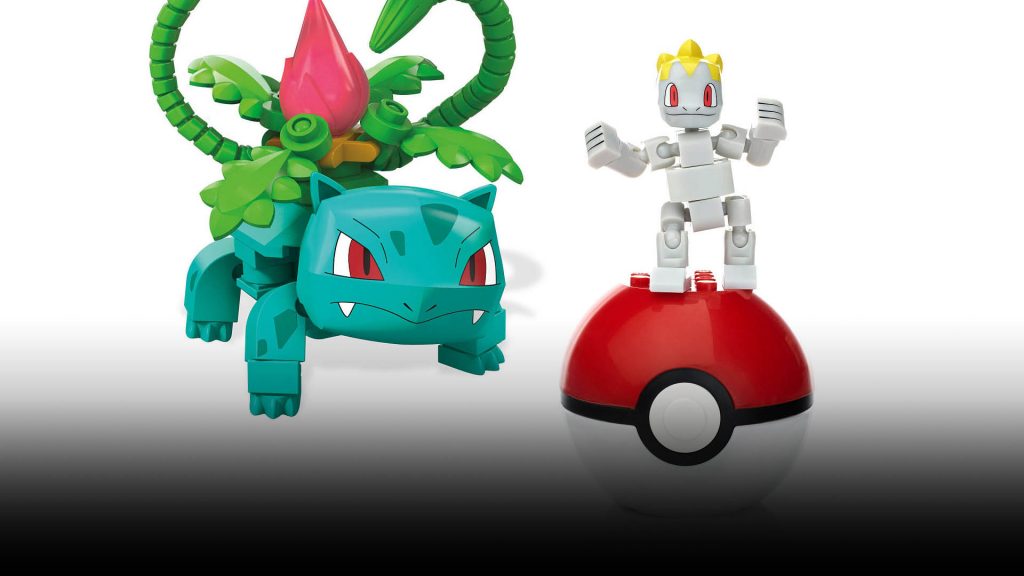 We built a Machop and Ivysaur out of stackable blocks last night! Watch the entire unboxing and building process below, sped up and time lapsed for your viewing pleasure.
Watch here: Unboxing | Mega Construx Pokémon: Ivysaur and Machop
PREPARE YOUR WHISKERS FOR AN ONSLAUGHT OF APPAWLING PUNS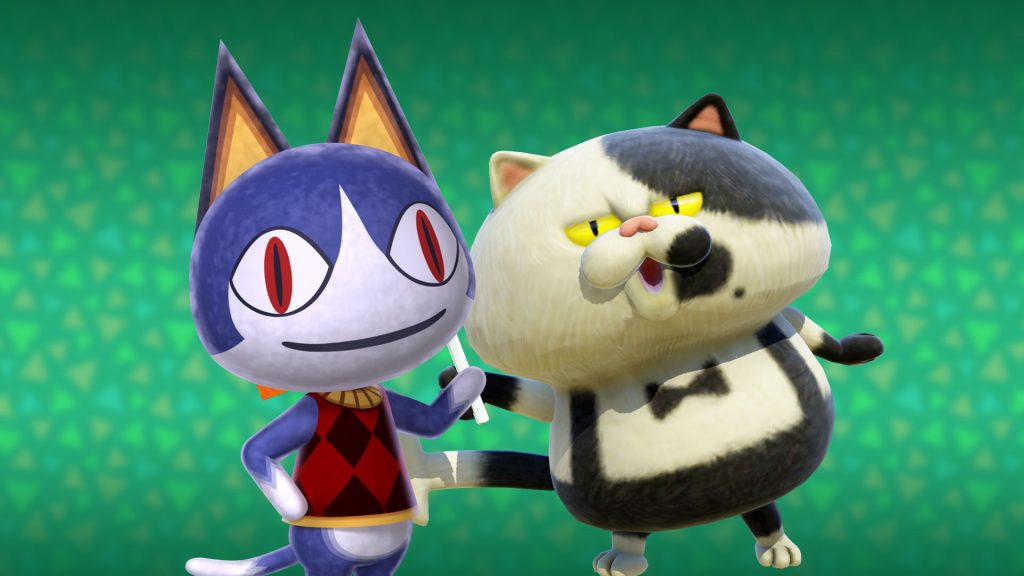 I purromise we're not kitten around with this one: According to Twitter, yesterday was International Cat Day — a day just as much about pampering our feline friends with love as it is fulfilling our unquenchable thirst for adorable cat memes and videos. In honor of this holiest of holidays, and with your purrmission, Ricky Berg sets out to puss the boundaries of pun tolerance by taking a paws from the daily grind of life to remember some of our furry favorites snuggled forth by Nintendo.
Read more: Celebrate International Cat Day with some favorite Nintendo felines

That's all for today! For all your future Nintendo news, stay plugged in to Nintendo Wire.
Leave a Comment