Pokémon Scarlet and Violet are finally here and there are loads of Pokémon to discover and evolve in the Paldea region. In this guide, we'll be looking at the dolphin Pokémon Finizen and learning how to evolve it into the Super Hero Palafin!
| Pokémon Appearance | Pokémon Name | Type | PokéDex Entry | Evolution Method |
| --- | --- | --- | --- | --- |
| | Finizen | Water | It likes playing with others of its kind using the water ring on its tail. It uses ultrasonic waves to sense the emotions of other living creatures. | Lever 38 - Invite friend to Union Circle and battle or level up |
| | Palafin - Zero Form | Water | This Pokémon changes its appearance if it hears its allies calling for help. Palafin will never show anybody its moment of transformation. | Recall from battle and send back out to trigger transformation into Hero Form |
| | Palafin - Hero Form | Water | This Pokémon's ancient genes have awakened. It is now so extraordinarily strong that it can easily lift a cruise ship with one fin. | |
How to evolve Finizen into Palafin in Pokémon Scarlet and Violet
Finizen is a strange case of a Pokémon that doesn't have a straightforward way to evolve. Try as you might, no items or leveling will trigger the evolution into Palafin. Instead, you'll need a friend to help you!
To trigger the evolution, first hit level 38, and then invite a friend to your game and head to Union Circle. From there, get in a battle and level up Finizen with your friend watching. If all goes according to plan, Finizen will evolve into Palafin.
You might notice that not a whole lot has changed in the Pokémon's overall appearance after the evolution. In fact, the only change that's visible is the inclusion of a heart on Palafin's chest. That's because the real transformation happens in battle.
How to transform Zero Form Palafin into Hero Form Palafin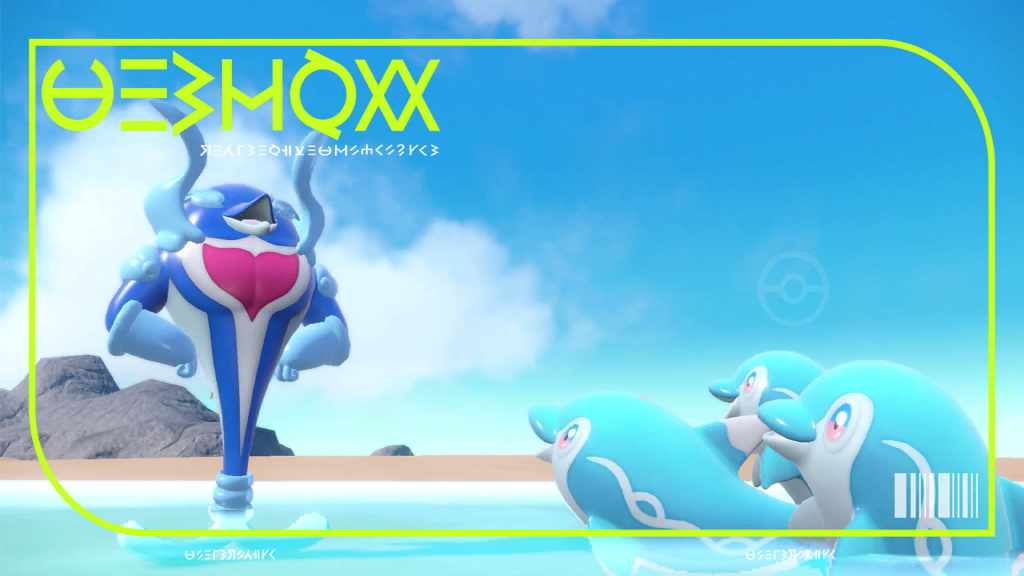 Once Finizen has evolved into Palafin, you'll need to take a few steps to have it transform into its Super Hero alter-ego. To make Palafin transform into Hero mode, first send it into battle and immediately recall it. Once recalled, send it back into battle again and it will have transformed into its Hero Form. How Superman-esque!
More Pokémon Scarlet and Violet guides
Looking for more help with Pokémon Scarlet and Violet? Check out our other guides!
Leave a Comment