Shantae: Half-Genie Hero – Ultimate Edition
Console: Nintendo Switch
Availability: Physical and digital
Genre: Platformer, Action, Adventure, Indie
North American Release Date: May 8th, 2018
Japanese Release Date: May 8th, 2018
European Release Date: May 8th, 2018
ESRB Rating: T
Supported Play Modes: TV, Tabletop, Handheld
No. of Players: 1 player
Nintendo Switch Online Support: Save Data Cloud
File Size: 2.8 GB
amiibo Compatibility?: No
Demo Available?: No
Developers: WayForward
Review Score: 9.0


Synopsis
This all-inclusive version comes with all of the previously released DLC, Modes, and Costumes!
Save the day as belly dancing half-genie Shantae! Conquer Sequin Land as the evil Risky Boots in 'Pirate Queen's Quest'! Swap between Sky, Bolo, and Rottytops in 'Friends to the End'! And finally, wall-jump as Ninja Shantae, soak up sun as Beach Shantae, serve justice as Officer Shantae!
Also includes Tinkerbat Transformation, Blue Shantae and Classic Risky costumes!
Other Versions
At least one other version of this game exists, like an original release, alternate version, port, re-release, remake, or remaster. Click a game below for more information.
Shantae: Half-Genie Hero
Latest News and Articles
Guides
More from This Series
You might be interested in some more games from this series. Click a game below to learn more!
Shantae and the Pirate's Curse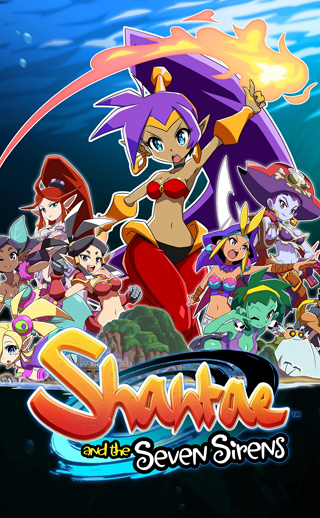 Shantae and the Seven Sirens
[crfp]