The purple hair genie – well, half-genie – hero of Sequin Land is getting some new duds. While teased throughout the game's Kickstarter and development, WayForward promises that the Costume Pack DLC will be coming soon!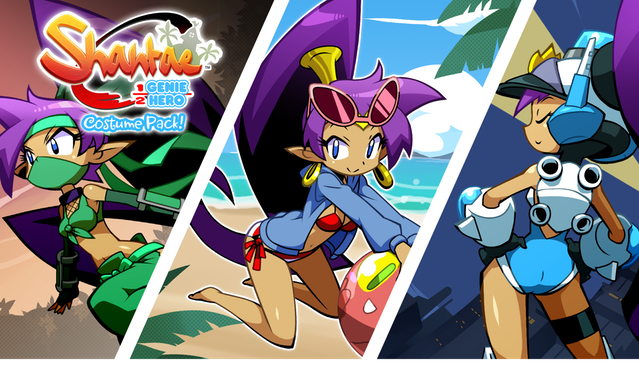 Codes for backers have been requested and the goal is to have them ready prior to the public release of the content. Distribution will be discussed in a couple weeks, but that isn't stopping WayForward from outlining what you can expect from this DLC.
If you're thinking these are just cosmetic skins, you'd be wrong. Each costume gets its own storyline where its new moves and abilities get to shine. Throw in new character dialogue, voices, and artwork, and these become completely new side stories! You'll be able to explore as Ninja Shantae, Beach Shantae, and Officer Shantae, but also restricted to what she can do as these roles.
Check out what WayForward had to say below:
NINJA MODE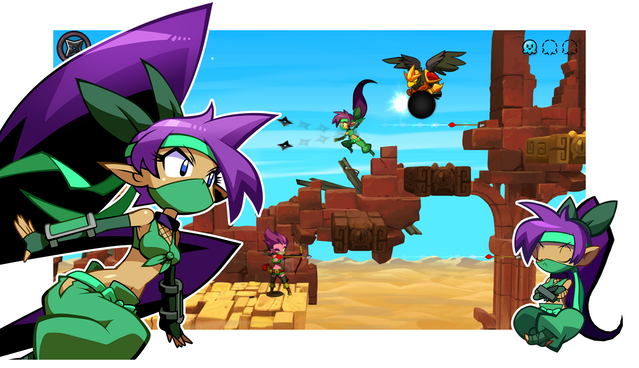 "Shantae decides to become a Ninja Master – but first she must undergo intense training! Speed, stealth, self-control! She must learn the way of the ninja to defeat her greatest foe.

As a ninja, Shantae moves at super speed. This time out she can't transform, but she can wall jump, teleport, and throw kunai & throwing stars at enemies. Collect Gems to power up your moves, and search out new Dream Squid locations in hopes of finding them all. Do that, and you'll unlock exciting Ninja themed win screen images."
BEACH MODE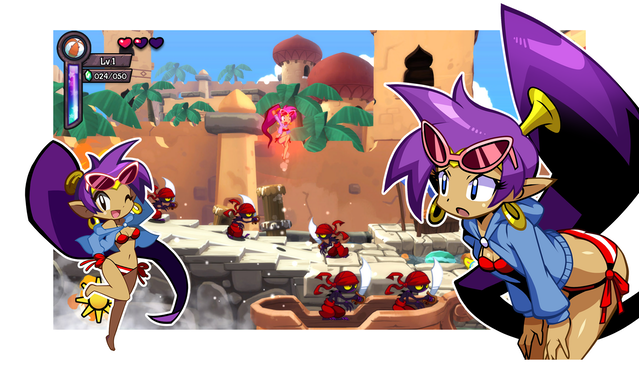 "Shantae finally takes a day off, and her heart is set on finding the "Very Best Beach" in all of Sequin Land! However, rival sunbathers, competitive shell collectors, and other "shallow" minded foes get between Shantae and her fun day in the sun.

In this mode, you'll play as Shantae in her swimsuit! She attacks with her ponytail as per usual, but also use a bouncing Beach Ball Attack to hit distant targets. Dancing is replaced by a bubble move, which allows Shantae to float through the air! Just don't let her bubble pop – or she'll plummet to the ground! In water, Beach Shantae moves at high speed. So far, so good! What's the catch? Is there a catch?

Yes, here's the catch – the sun, it burns! Shantae's delicate skin is not used to all this exposure to the elements (please humor us on this one)! Over time, she'll begin to heat up and eventually will begin to take Burn Damage. To combat this problem, players will be able to cool her off by collecting sunscreen placed around the levels, or by taking a quick dip! Help Shantae beat the heat and unlock the best win screens!

(Safety Tip: Swimming doesn't actually protect a person from sunburn. In some cases, it can make it worse. Beware, and be aware)."
OFFICER MODE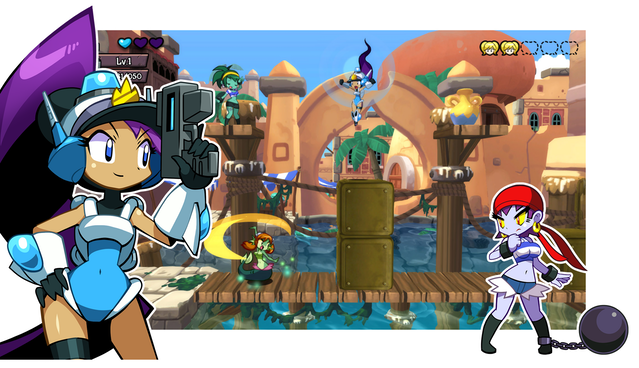 "Shantae gets a crossover event with Patricia Wagon from WayForward's own Mighty Switch Force series!

As an officer of the law, Shantae is tasked with re-capturing the escaped Space Hooligans and clearing each stage!

In her Officer Costume, Shantae can use the Siren Helmet to "Switch Up" solid blocks scattered about each stage. Controlling the position of these blocks will allow her to solve puzzles and navigate around. Just don't let her get smashed into the screen! Shantae also gets an upgradable Pellet Gun in place of her usual ponytail attack, useful for blasting monsters to shreds.

Unlike the "Mighty Switch Force" games, Shantae won't have to collect every Hooligan to clear a stage. However, collecting them all and getting the best times will unlock special win screens, so try your best!" 
OTHER BACKER REWARDS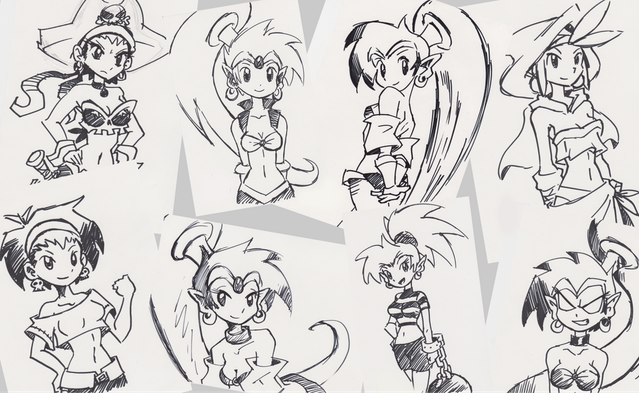 For those who backed the project at the $500 or more tier, sketches and marker drawings by Matt Bozon are done. Backers will be contacted individually and sent tracking codes. Excited to see how Shantae turned out here? A teaser image showing off some of the sketches were posted in this update.
LASTLY, GET YOUR WIGGLE ON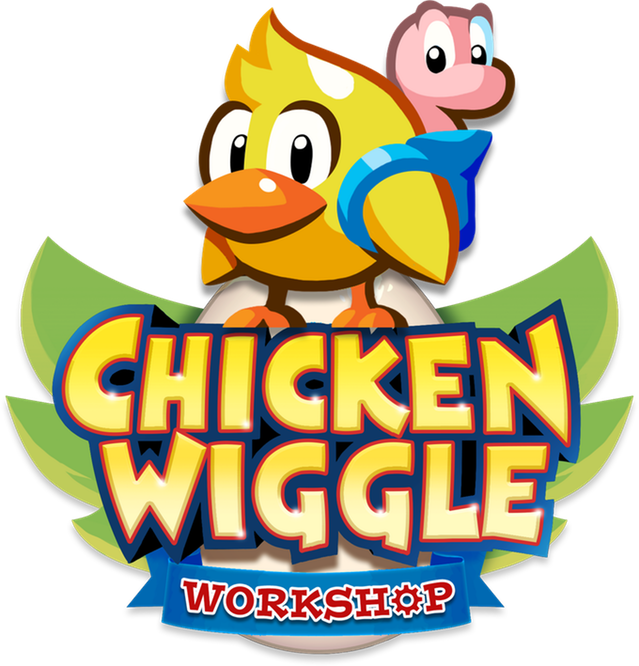 Being an indie developer, it's always nice to promote other studios and their projects. WayForward has plugged other gaming projects over the last few years and this time it's Chicken Wiggle's turn. Chicken Wiggle Workshop is getting plugged here and only has a little over $5,000 to go to reach its Kickstarter goal. With nine days left (as of this writing), you can go over to their campaign page and help out Atooi bring this plucky hero to the Switch. Plus the first stretch goal is having Grant Kirkhope take part in a new orchestral soundtrack. That's a win for everyone right there.
Which "new" version of Shantae will you be taking for a spin once the Costume Pack DLC is released? Let us know in the comments down below!
Leave a Comment