Shantae and the Pirate's Curse
Console: Nintendo Switch
Availability: Physical (from Limited Run Games) and digital
Genre: Action, Platformer, Adventure, Metroidvania
North American Release Date: March 20th, 2018
Japanese Release Date: March 20th, 2018
European Release Date: March 20th, 2018
ESRB Rating: T
Supported Play Modes: TV, Tabletop, Handheld
No. of Players: 1 player
Nintendo Switch Online Support: Save Data Cloud
File Size: 498 MB
amiibo Compatibility?: No
Demo Available?: No
Developers: WayForward


Synopsis
Embark on an adventure with Shantae, the hair-whipping belly dancing genie. When she loses her magic, Shantae must team up with her nemesis, the nefarious pirate Risky Boots in order to save Sequin Land from an evil curse. As a pirate, Shantae gains new weapons to advance her quest, slay monsters, battle epic bosses…and hopefully get her magic back in the bargain! But can she really trust her deadliest enemy?
The third Shantae game is the biggest yet! Beyond Sequin Land lie cursed islands and labyrinths each hiding a new piece of Pirate Gear – Flintlock Pistol, Pirate Hat, Scimitar, Risky's Boots, and even a Cannon. Upgrade Shantae's hair and weapons or unlock advanced Fighter's Moves. Locate maps, return lost Heart Squids, collect rare loot, and laugh out loud at the weird, wild, and wonderfully humorous cast of characters. Incredible high resolution artwork, unlockable Pirate-Mode, multiple endings, and an unforgettable soundtrack make this one game you won't want to miss!
Special Editions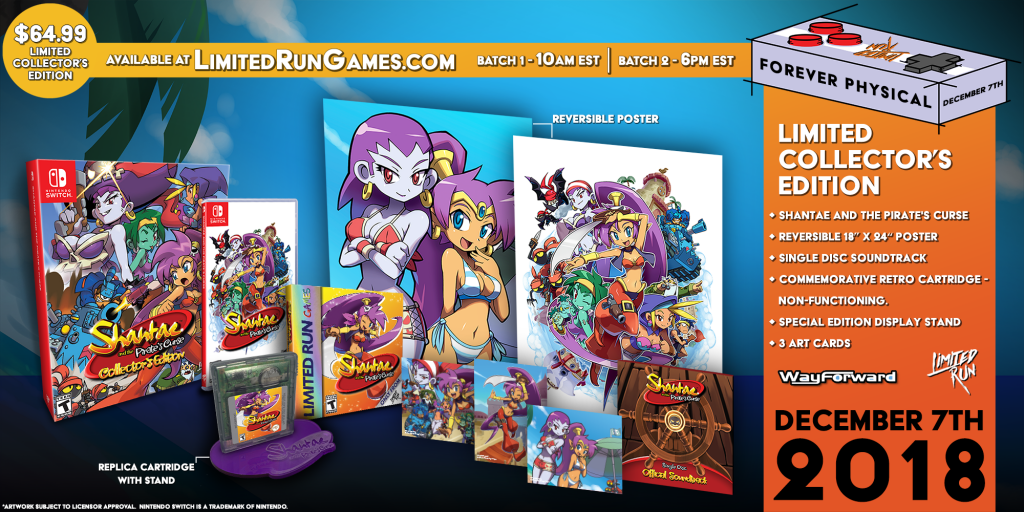 $64.99
Shantae and the Pirate's Curse on physical cartridge for the Nintendo Switch. Region free. The Classic Edition is limited to just 2,900 available worldwide.
Included inside each Collector's Edition is:
Switch Limited Run #21: Shantae and the Pirate's Curse sealed in a standard Nintendo Switch case with interior art and full-color manual
Reversible 18″ X 24″ Poster
Single disc physical CD soundtrack
Commemorative retro cartridge (non-functioning) packaged in a retro style box (with requisite foil spine)
Special edition Shantae cartridge display stand
A set of three beautiful high-gloss art cards
Latest News and Articles
Guides
More from This Series
You might be interested in some more games from this series. Click a game below to learn more!
Shantae: Half-Genie Hero
Shantae: Half-Genie Hero – Ultimate Edition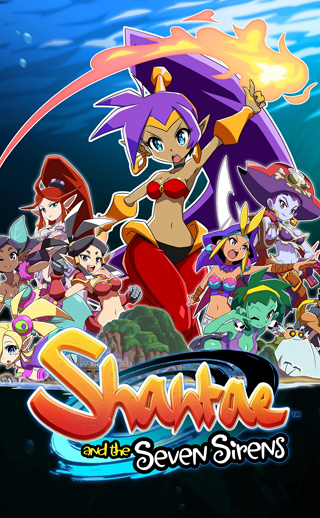 Shantae and the Seven Sirens
[crfp]