The hair-whipping, belly-dancing, half-genie hero is nearly 20 years old! To celebrate the upcoming 20th anniversary of the Shantae series, developer and publisher WayFoward will be holding a sale on the Nintendo Switch eShop from now until June 16th at 11:59 p.m. PT.
Every game and piece of downloadable content available from the beloved indie action-adventure platforming series has received a discounted price ranging between 30% to 50% off.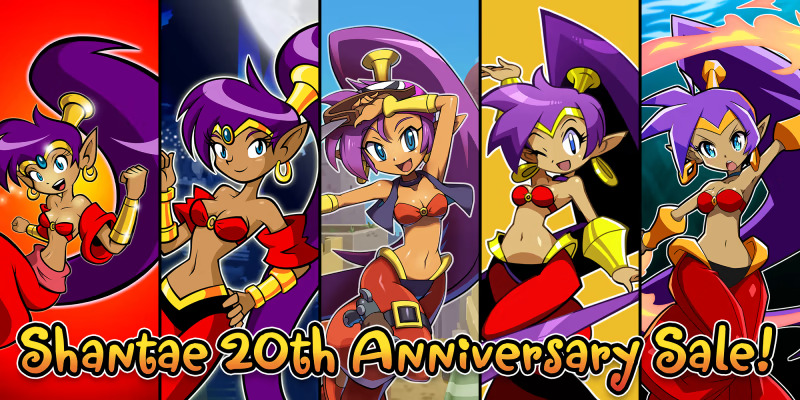 Below, readers can find a complete list of every Shantae game and DLC pack with their discounted price now available:
Shantae and the Pirate's Curse – $9.99

Shantae: Half-Genie Hero – $13.90

Shantae: Half-Genie Hero Ultimate Edition – $14.99

Shantae Risky's Revenge – Director's Cut – $4.99

Shantae and the Seven Sirens – $17.99

Shantae – $4.99

[DLC] Shantae: Friends to the End – $3.99

[DLC] Shantae: Pirate Queen's Quest – $4.99

[DLC] Shantae Costume Pack – $3.99
Whenever WayForward has new Shantae news to share, you can count on us to let you all know what Erin Bozon's eponymous heroine is up to!
Leave a Comment