It seems that there has always been, and there always will be, a wonderful, endless stream of Shantae news. Limited Run Games is making sure that flow keeps coming, as the company has just announced via Twitter that Shantae and the Pirate's Curse will be receiving a physical release for the Nintendo Switch this December 7th.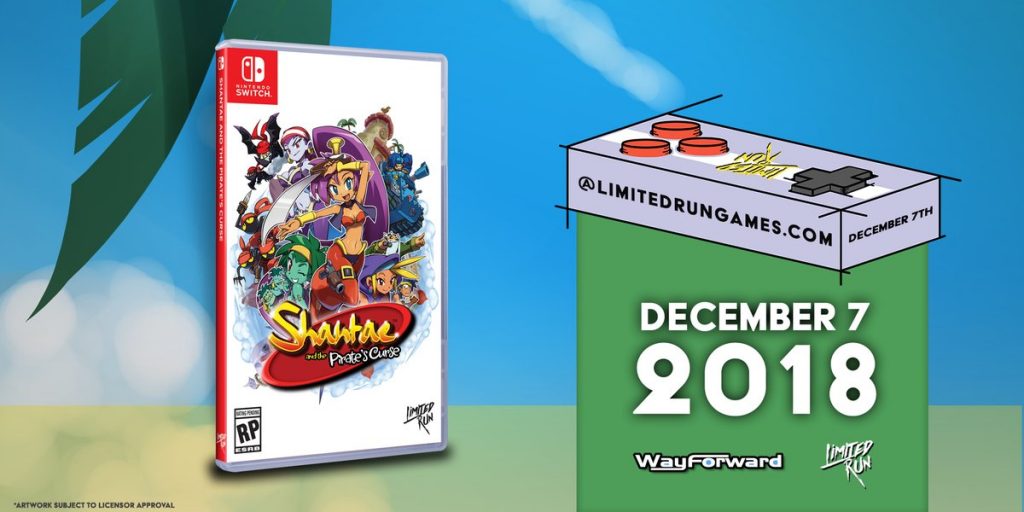 As detailed in the announcement tweet, the standard edition will be an open pre-order and the Collector's Edition will be offered through a Limited Run sale. Pre-orders will close on December 21st, and orders are expected to ship out in early February.
More details about the CE will be shared soon by LRG — we'll make sure to report back with them. Until then, have a gander at the shop's page for Shantae and the Pirate's Curse for Switch!
Leave a Comment