Welcome to the Nintendo Wiretap! Each day the team here at Nintendo Wire works tirelessly to bring you the best, most relevant late-breaking Nintendo news this side of the Mushroom Kingdom. To help make ingesting all these meaty stories easier than Kirby hopped up on Miracle Fruit, we've compiled a handy list of noteworthy announcements and general industry happenings regarding the Big N in the last 24 hours. Without further ado, here's a few things we've picked up over the wire for today:
NINTENDO WIRE'S ARMS DIRECT BREAKDOWN
Today's delightful ARMS Direct blew the lid off the fledgling fisticuffed fighter with a flurry of rapid fire reveals. Check out our highlight reels below for everything you may have missed — from new challengers to detailed game mechanics — along with a link to the entire 20 minute Direct itself. Also, don't forget to boot up your Switch and download the Global Testpunch immediately so you're ready to enter the ring swinging when the demo goes live in two week's time.
Watch here: Nintendo Direct – ARMS | Live blog
Read more: Three new fighters punch their way into ARMS
Read more: ARMS Spotlight: Fighter profiles
Read more: ARMS 101: Understanding weapon weight classes and attributes
Read more: ARMS to have online "Global Testpunch" demo dates; free updates post-launch
SPLATOON 2 TEASES GALORE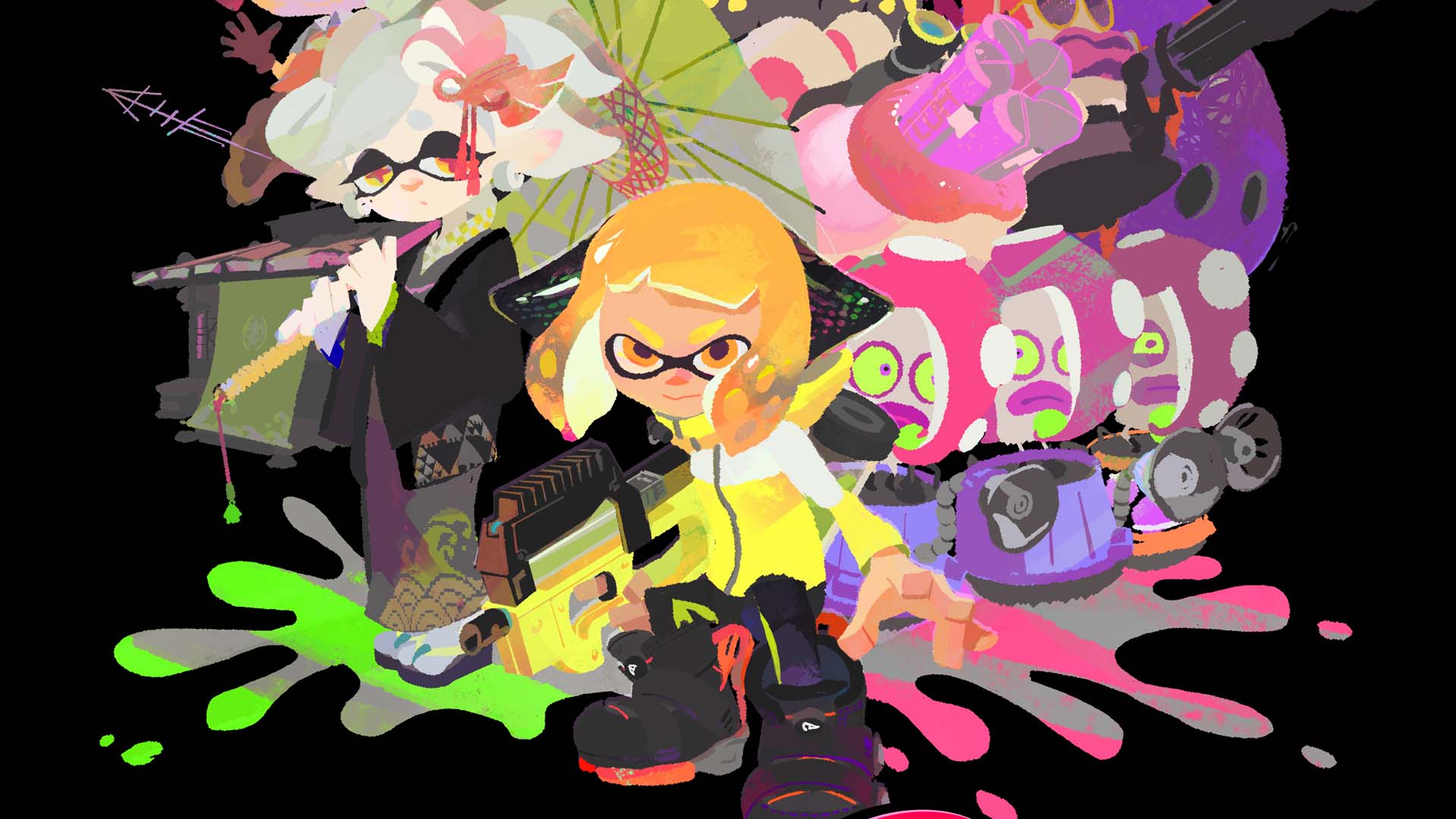 Closing out the ARMS Direct was a surprise announcement by the good folks over at the Squid Research Lab. Splatoon 2 is getting an ink-redible looking followup to its single-player campaign that looks set to blow its predecessors out of the water. We also got our first glimpse at some beautiful new Switch accessories splattered in signature series neon colors.
Read more: Splatoon 2's single-player campaign gets an ink-redible new trailer
Read more: Nintendo UK announced Splatoon 2 Joy-Cons and accessories
IT'S TIME TO START LINING UP AT YOUR LOCAL TOYS"R"US
Another Nintendo Switch restock is creeping back to Toys"R"Us stores this Friday. It'll only be made available in stores, so start stocking up on rations and pitching your tents! Hey, at least the weather's warmer.
Read more: Report: Nintendo Switch incoming this Friday at Toys"R"Us
START PLANNING YOUR OFFICE "BATHROOM BREAKS" WITH THE FULL E3 CONFERENCE SCHEDULE
The official E3 Twitter account shared a nifty timetable for each and every major press conference (and digital event) hitting up the the LA Convention Center this year. Be sure to mark you calendars so you don't miss a second of video game goodness.
Read more: E3 is almost here: Official video game publisher timetables now available
NINTENDO CELEBRATES SOME VERY IMPRESSIVE SALES STATS
Hot off the heels of record-breaking launch sales for both the Nintendo Switch and Breath of the Wild, April proved another fruitful month for the Big N. In North America, the Switch remained the best-selling video game system for the month, alongside some staggering Mario Kart 8 Deluxe figures.
Read more: Nintendo Switch is best-selling video game system in April, Mario Kart 8 Deluxe is the #1 game
PROJECT RAP RABBIT MAY MAKE IT TO SWITCH AFTER ALL
Fan demand for a Nintendo Switch version of the Parappa the Rapper inspired Kickstarter game forced the team to reconsider the order of stretch goals, bumping it up the tier list significantly.
Read more: Project Rap Rabbit team restructures stretch goals, makes Nintendo Switch goal first
DRAGON BALL XENOVERSE 2 STRIKES the SWITCH IN JAPAN SOON
The latest issue of popular Japanese magazine V-Jump provided a fall release window for the Nintendo Switch version of Dragon Ball Xenoverse 2. Check out the link below for more specific details on exclusive Switch features, like how six players can link up their systems for intense local multiplayer mayhem.
Read more: Dragon Ball Xenoverse 2 hitting Switch in Japan this fall
MIGHTY GUNVOLT BURST HELPS FILL THE MEGA MAN SHAPED VOID IN MY HEART
Famitsu received an early exclusive for one of Inti Creates' surprise Switch titles, revealing an enhanced version of Mighty Gunvolt bursting onto the scene.
Read more: Mighty Gunvolt Burst confirmed for Nintendo Switch, 3DS
BE THE VERY BEST IN THE POKKÉN TOURNAMENT SUMMER 2017 CHAMPIONSHIP SERIES
The Pokémon Company sent out a press release today confirming many details regarding Pokkén Tournament's 2017 Summer Championship Series. Better boot up your Wii U and get on top your Gengar game!
Read more: Pokkén Tournament Summer 2017 Championship Series detailed
MINECRAFT SWITCH BUGS TO BE BURNED TO THE GROUND SOON
No, not the creepy crawly kind who feel nestled safely at home in Famicom cartridges, but rather the annoying phantom screenshot taking kind plaguing Minecraft installed Switch units.
Read more: New patches on the way for recent Nintendo Switch bugs
TAKE THE ARMS ARTWORK CHALLENGE
Nintendo Minute is hosting an ARMS fan art competition! Check the link below for a list of guidelines should you feel that creative itch brewing.
Read more: ARMS Artwork Challenge hosted by Nintendo Minute
MARIO KART 8 DELUXE PATCH RACES ONTO SWITCH
Mario Kart 8 Deluxe has been updated to add some welcome features and fix a slew of errors greasing up the track. We break down all the notable nuances improving the online experience.
Read more: Mario Kart 8 Deluxe receives its first update (Version 1.1 patch)

That's all for today! For all your future Nintendo news, stay plugged in to Nintendo Wire.
Leave a Comment