Releasing alongside Metroid Dread and its amiibo, the Switch OLED upgrades the familiar console in some key ways. For handheld players in particular this represents a tempting option thanks to its namesake screen — read on to learn what else is new and how you can get your hands on this new console model. 
What's new in the Nintendo Switch (OLED Model)? 
7-inch OLED screen

Wider, more adjustable "kickstand" than previous Switch models

Dock includes ethernet/LAN port

Internal memory now 64 GB — double the previous version's 32 GB

Enhanced audio from system's onboard speakers

Available with new, white Joy-Con and white dock

Priced at $349.99
When does the Switch (OLED Model) release?
The Switch OLED releases on October 8th, 2021. 
What Switch (OLED Model) colors are available?
The Switch OLED is available in two differently colored versions. The new "white set" gives a pair of white Joy-Con and a white dock — both brand new to this launch — while the neon blue/neon red set comes with the Switch's familiar Joy-Con colors and a black dock. Even if the Joy-Con colors are familiar in the neon set, its black dock will be the upgraded version featuring the LAN port.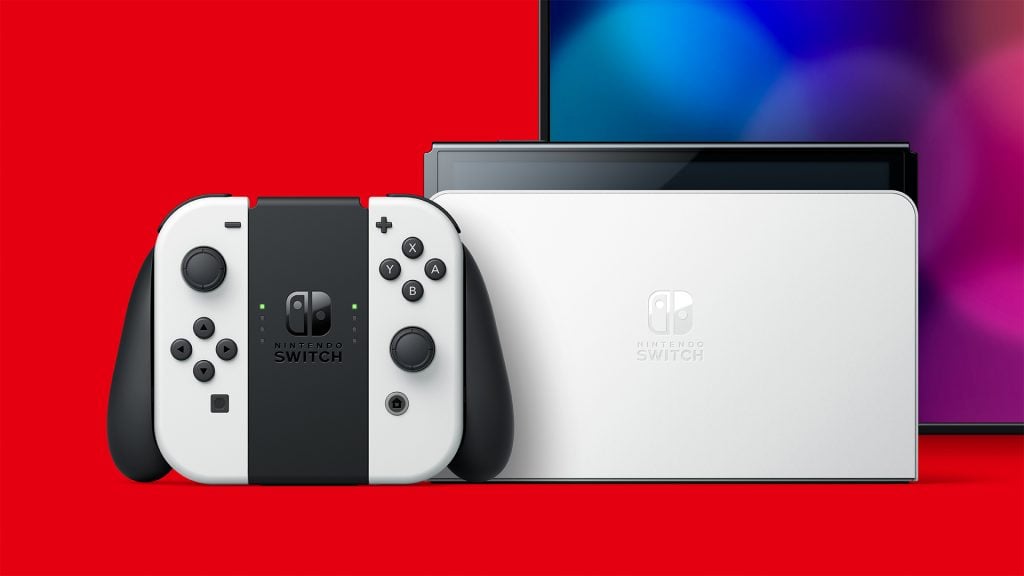 Where can I order the Switch (OLED Model)?
Please keep in mind that the OLED goes in and out of stock at retailers. We recommend you bookmark this page and check back regularly to see if the system is back in stock.
White
Neon Red and Blue
Is the Switch (OLED Model) the Switch Pro?
While the Nintendo Switch OLED model marks some key, incremental improvements for the Switch (particularly if you're still playing on a launch/early model) it is not the long rumored "Switch Pro." In terms of performance and internal hardware, it is comparable to previously available Switch models. For what it does bring it's still worth considering as an upgrade, and new adopters in particular should definitely consider it as their best available option. 
Is the Switch (OLED Model) more powerful?
No, the Switch OLED is no more powerful than previous Nintendo Switch models. It has the same CPU as well as the same amount of RAM.
More Nintendo Switch guides
Looking for more help with your Switch? Check out our other guides!
Leave a Comment