Well, Metroid Dread was definitely not on my E3 bingo card! That's right: The long-rumored 2D Metroid adventure is finally coming to Nintendo Switch, and alongside it is a duo of absolutely beautiful amiibo!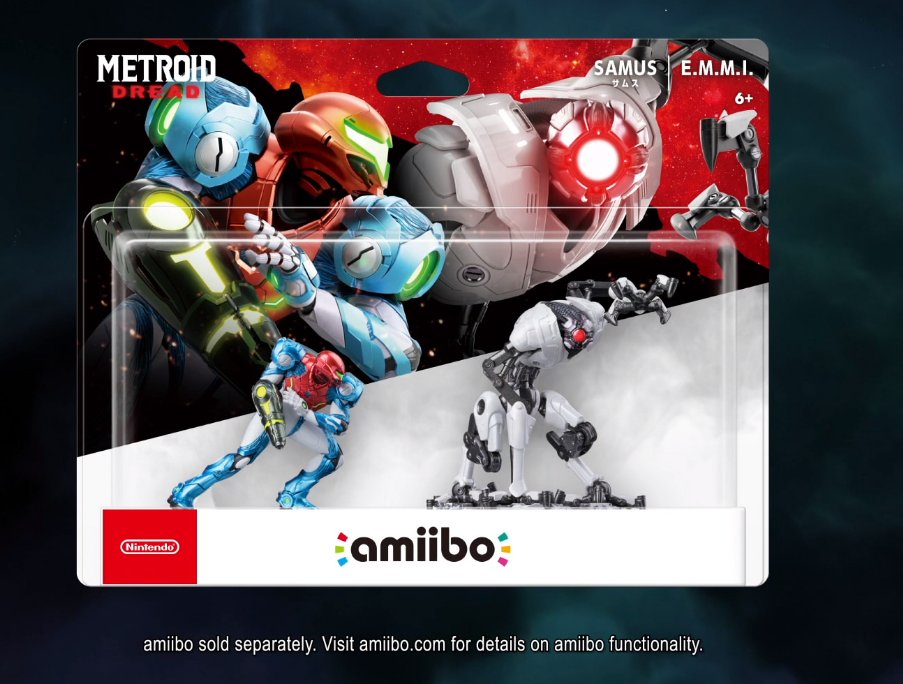 The bundle consists of a brand-new Samus amiibo wearing armor modeled after her Fusion Suit and a new robot enemy called E.M.M.I. Not a lot is known about these new robotic foes, but more details will become available as we get closer to the release date.
While the amiibo are gorgeous on their own, just what do they do in-game? According to Nintendo, tapping the Samus amiibo gives you an extra energy tank to increase your health by 100 and can replenish health once per day. The E.M.M.I. amiibo grants Samus a Missile Plus tank, increasing her missile capacity by ten. Additionally, the E.M.M.I. amiibo can be tapped again to replenish some missiles once per day.
Both Metroid Dread and the amiibo 2-Pack are scheduled for an October 8th release!
Leave a Comment