Just yesterday, the Nintendo Switch Ver 13.0.0 update went live, finally adding support for Bluetooth audio on the Nintendo Switch, allowing users to pair their Bluetooth headphones, ear buds, and speakers with their Switch. In this guide, we'll show you how to pair your Bluetooth audio equipment to your Switch.
How to pair a Bluetooth audio device to the Nintendo Switch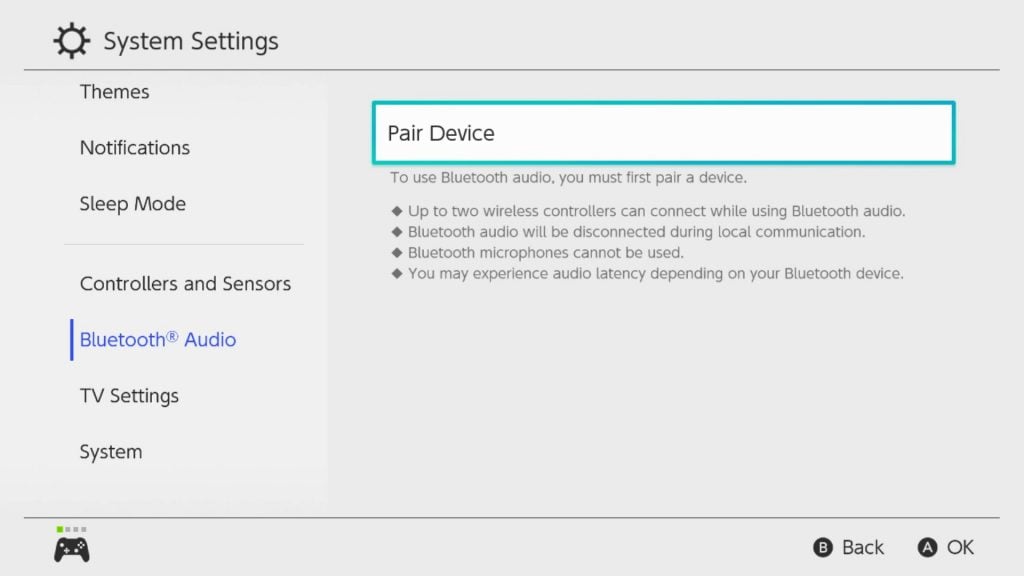 Your first step should be a no-brainer, make sure that the Ver 13.0.0 update is downloaded and installed on your Nintendo Switch. Once installed, you can enter your settings menu and scroll down to see a Bluetooth Audio option, located below Controllers and Sensors.

Inside of the "Bluetooth Audio" menu, you can then select "Add Device," at which point your Switch will begin to search for discoverable devices. At this point you should make sure your audio device is in a discoverable state in order to pair with the Switch.

Once your Switch finds your device, you can select it from the list in order to finish pairing. This may take a moment, but once complete the Switch will remind you that only up to two wireless controllers will be able to connect when using Bluetooth audio, and that Bluetooth audio will be disconnected when using local wireless communication. Once you confirm this reminder, you're done!
Bluetooth audio limitations on Switch
Keep in mind that there are a few stipulations to using Bluetooth audio on the Switch:
When a Bluetooth audio device is connected, you will only be able to connect two wireless controllers.

You will be unable to use Bluetooth audio while also using local wireless communication.

You are unable to use any Bluetooth microphones with the Switch.
Frequently asked questions
How do I change the volume on my Nintendo Switch while it's docked?
If you're using Bluetooth audio while your Switch is docked, obviously you don't want to have to get up to adjust the volume. To change the volume on your Switch while it's docked, simply hold down the "Home" button on your controller to enable a slide-out menu where you can adjust the system volume.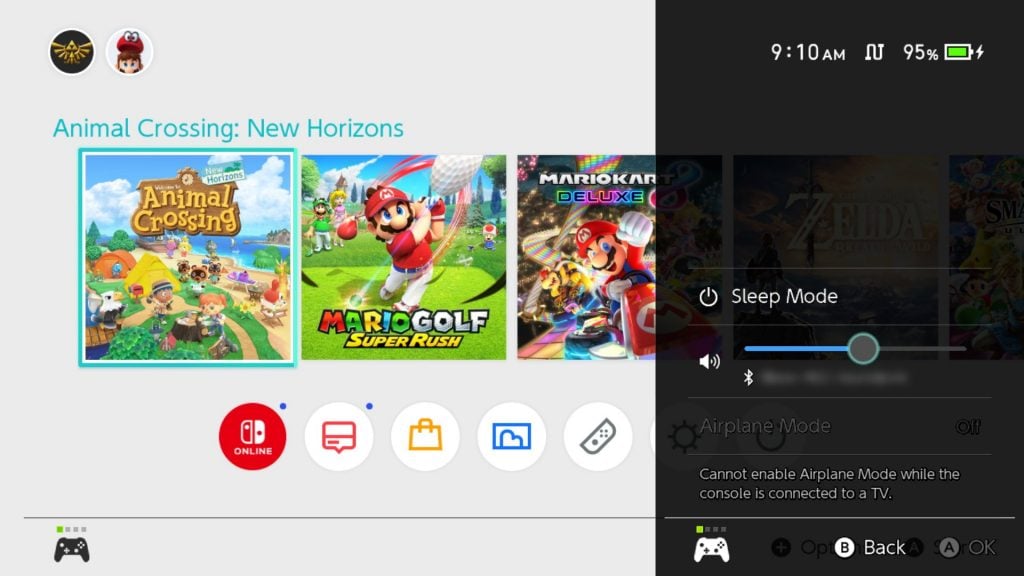 How do I connect my AirPods to my Nintendo Switch?
Often, people are having difficulty pairing their AirPods to their Switch — mainly because they've never paired it to a non-Apple device before. Follow our steps above, and when you get to Step #2, ensure your AirPods are in their discoverable state by placing them inside their case, opening the lid, and holding down the button on the back of their case. The light on front should pulse white. It may take a few tries for your Switch to discover your AirPods, but after they're paired, they should work with no issue.
My wireless headphone audio is way too quiet. Can I increase the maximum volume?
Yes, you can. You may have an option enabled that's lowering the maximum volume on your Bluetooth audio device. To check and disable it, head to "System Settings" and then "System." See if "Lower Maximum Headphone Volume" is enabled. If it is, disable it.
More Nintendo Switch guides
Looking for more help with your Switch? Check out our other guides!
Leave a Comment