The Nintendo Switch is great for many reasons: amazing games, portability when you want it, and an online service that doesn't suck. But one of the coolest, and somewhat hidden, features is that Nintendo has removed region-locking from the Switch. That's right: The Nintendo Switch is totally region-free! If you happened to get your first Switch over the holidays, then knowing how to change your console and eShop's region settings can be a pathway to many abilities some may consider unnatural.
With the Switch being region-free, you're able to import a physical copy of that obscure Japanese title and play it on your North American Switch, or even download other regions' eShop games to play at your leisure. You might be thinking, "But how does one do this?" Well, that's what we're here for today: to walk you through the process!
1. Change your Nintendo Switch region
If you simply want to play game cartridges from other regions, you can just pop 'em in and enjoy! However, if you want to purchase and play games from other regions via the eShop, you'll first need to change your region settings for your Switch. Overall, doing this is relatively simple:
First off, go to the Home menu and select "System Settings."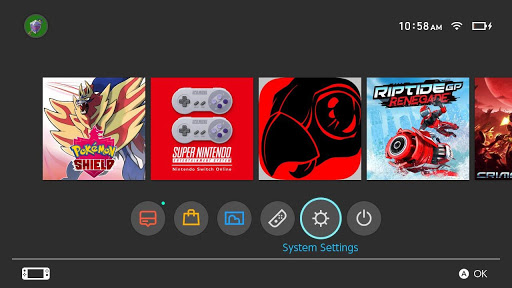 Then, you'll scroll down to "System" and tap "Region" on the right-hand side.
Pick the region you want (there's five to choose from), and then click "Next."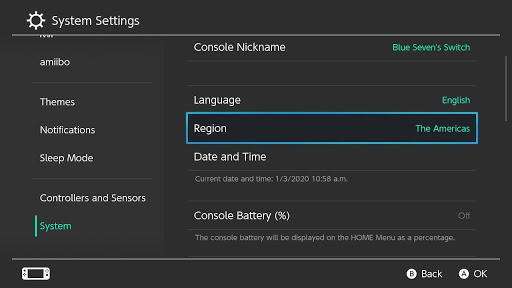 You're required to view the License Agreement to proceed, so select the "View End-User License Agreement" option.
You'll then tap "Accept," and after that's done your Switch will need to restart.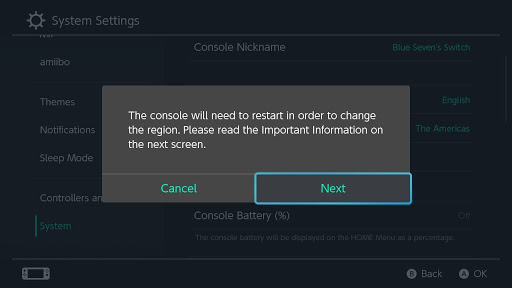 That's it! You're done, and if you go back into your "Region" settings you should see your new home previously chosen.
2. Change your Nintendo Switch eShop region
Next, you'll need to create a new Nintendo Account to purchase games from other areas of the world. Thankfully, this process is also straightforward:
First off, you'll need to register a new account with Nintendo.
You'll also want to create another user on your Switch console. It's not required, but much easier to keep track of, as this secondary user will be the vessel through which you'll access another region's eShop catalogs.
Once your account is created, you'll link it to that second user profile, noting the region of your console and that new account are the same (ie., if you want to purchase games from the Japanese eShop, your new Nintendo Account's region must be "Japan," with your Switch region also set to "Japan.")
After that, whenever you want to access your Japanese eShop games or the catalog to browse, simply change your Nintendo Switch region to "Japan," select your second user profile and then you're good to go.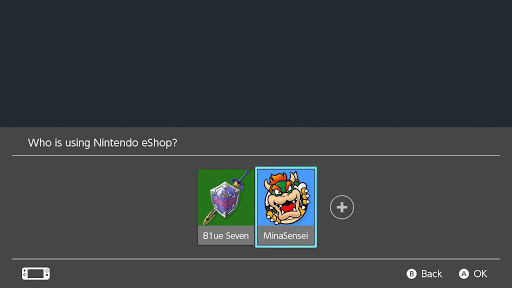 The only thing to note here is that the currency of your new region is how you'll be purchasing software, so using a credit card with no foreign transaction fees is a huge recommendation. Keep in mind that you won't be able to use money from your primary user account, either.
FAQs
What will happen to the eShop games I currently have on my Switch? Will I still be able to play them?
Yes! You should still be able to play all the eShop games you currently have on your Switch. Anything you purchased is yours to keep and play, regardless of region. If you need to delete your games for whatever reason (like clearing up storage space), they'll still be able to be re-downloaded from their associated regional eShop.
Can I constantly change my set region? Is there a limit?
There doesn't appear to be a limit to the amount of times you can change your Switch console region settings or how many times you can create multiple users.
---
Phew.
Obviously, that was a lot of information, but after you go through it once, everything makes sense. If you have any questions about this process, don't hesitate to reach out in the comments and we'll be sure to help out!
More Nintendo Switch guides
Looking for more help with your Switch? Check out our other guides!
Leave a Comment