While Metroid Prime 4 still churns away in development, Nintendo isn't leaving the Metroid fanbase high and dry — there's a brand-new 2D title coming our way this year, dubbed "Metroid 5" and a direct sequel to Fusion. And get this: it's Metroid Dread. That's right. THAT Metroid Dread from 15 years ago, in development for the DS before getting cancelled — now it's real!
The game appears to combine the traditional Metroid exploration and combat with slight survival horror elements, as Samus must contend with robotic stalkers known as E.M.M.I.s throughout the area she's exploring. If the E.M.M.I.s find her they immediately cause a game over, so careful action must be taken to avoid them. The tension is where the "Dread" in the title comes from.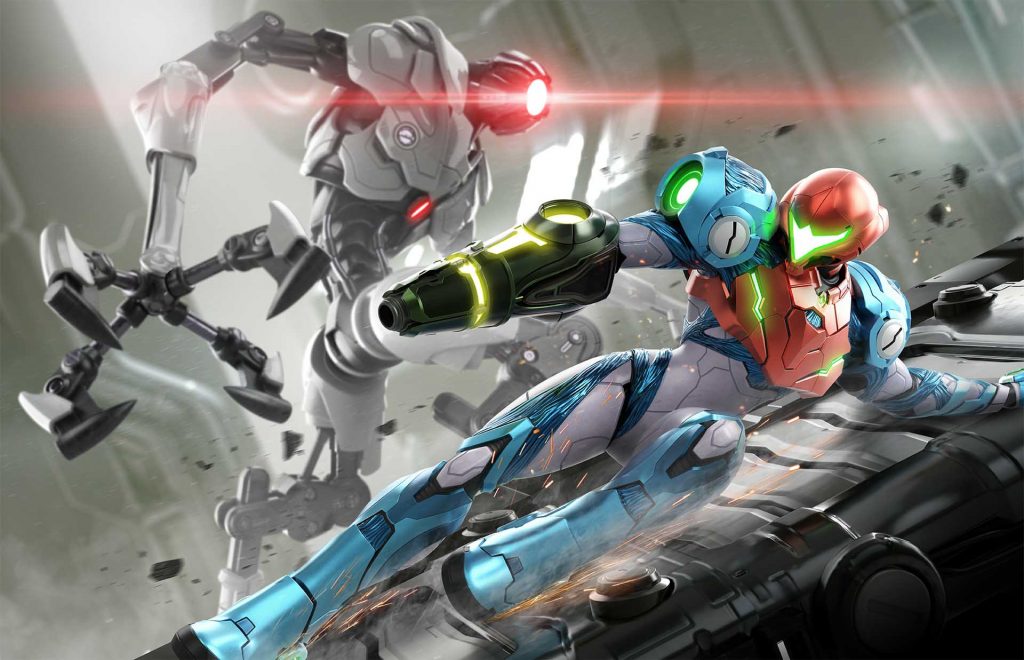 The game is being developed with MercurySteam, who co-developed the excellent Metroid: Samus Returns for the 3DS, and many abilities from that game (such as free aim and parrying) return, along with the new ability to slide. In general, the game looks like a fantastic upgrade over the previous title, polished and with an added emphasis on tone and atmosphere.
The game will also have a Special Edition for North America that features a steelbook case, art book, and art cards for all five entries in the 2D Metroid Saga (Metroid, Metroid II, Super Metroid, Fusion, and now Dread), which Dread is confirmed to conclude. There will also be amiibo released with the game, which will provide benefits that are not yet detailed. The game releases October 8th for the Switch — less than four months away. We certainly don't dread that release date in the slightest.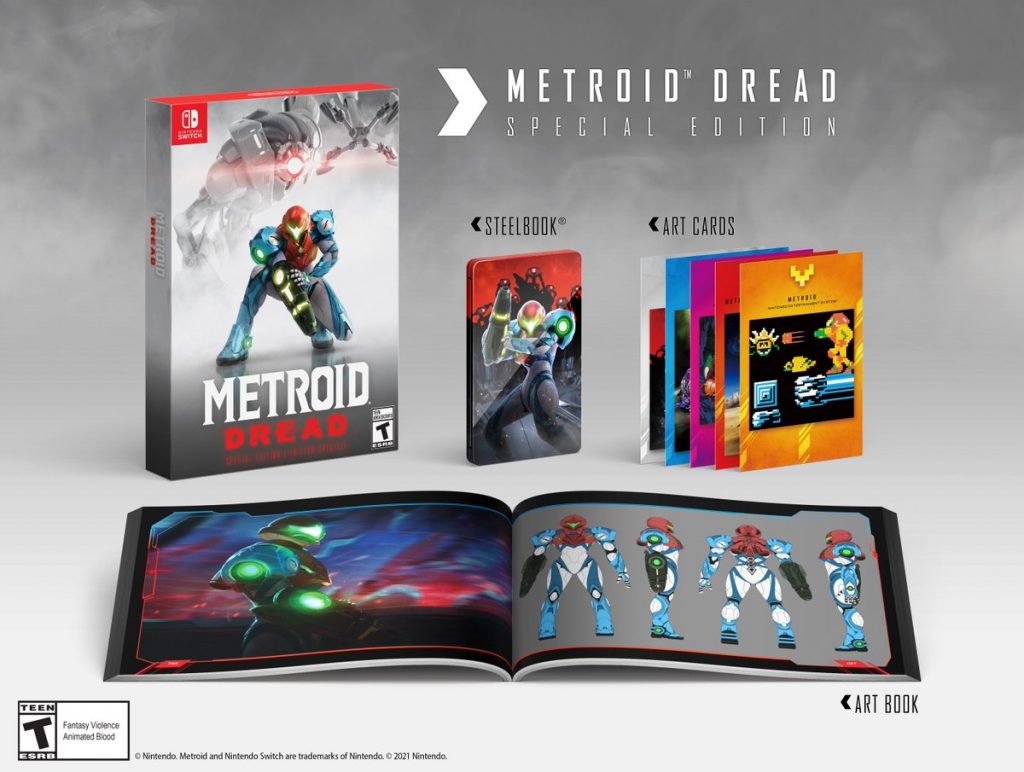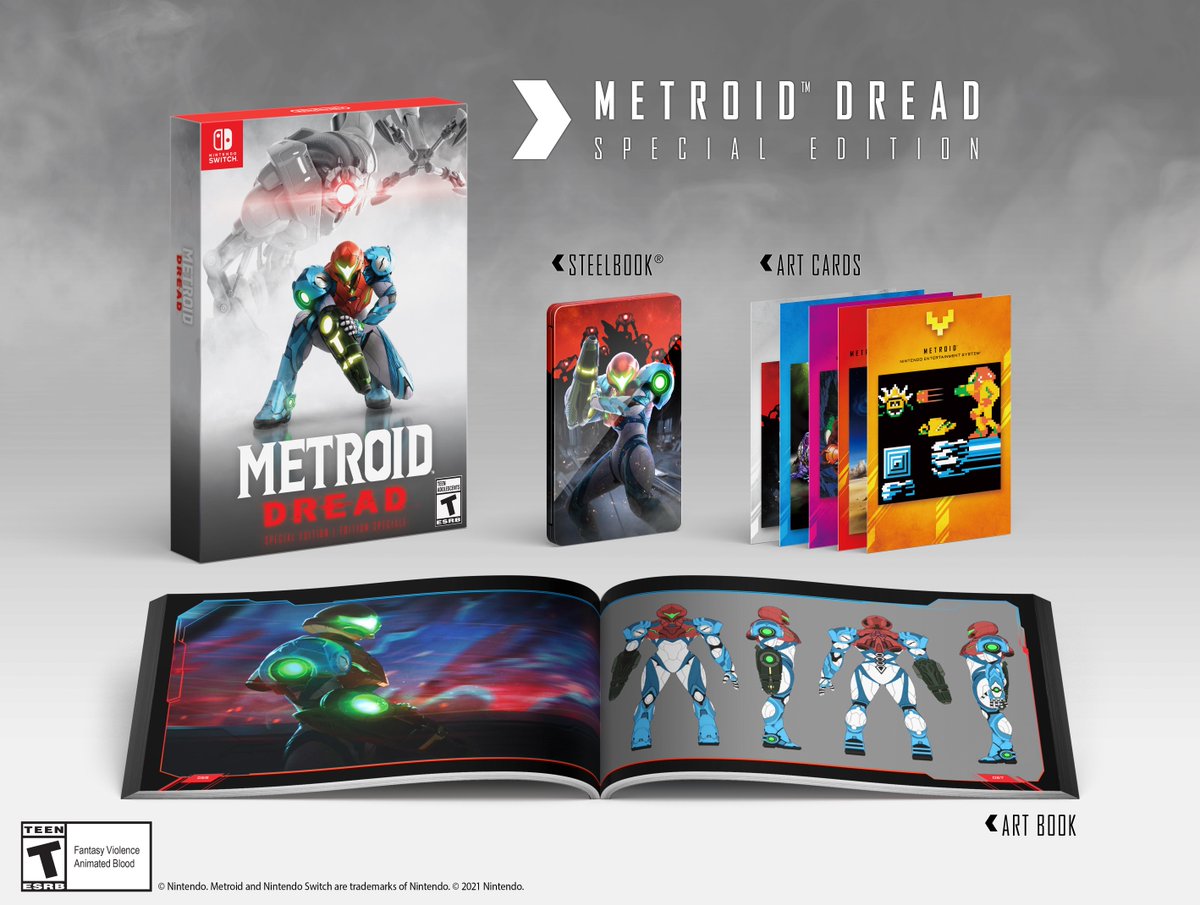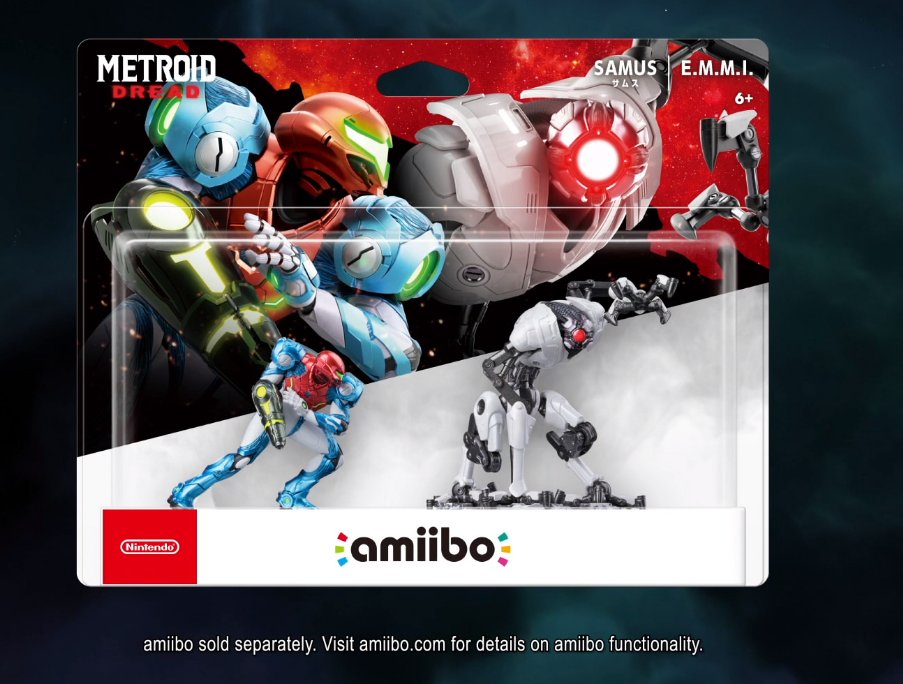 Leave a Comment