Sonic Frontiers
Console: Nintendo Switch
Availability: Physical and digital
Genre: Platform
North American Release Date: November 8th, 2022
Japanese Release Date: November 8th, 2022
European Release Date: November 8th, 2022
ESRB Rating: E10+
Supported Play Modes: TV, Tabletop, Handheld
No. of Players: 1 player
Nintendo Switch Online Support: Save Data Cloud
File Size: 10.4 GB
amiibo Compatibility?: No
Demo Available?: No
Developers: Sonic Team


Synopsis
Worlds are colliding in Sonic the Hedgehog's newest high-speed adventure! In search of the missing Chaos emeralds, Sonic becomes stranded on an ancient island teeming with unusual creatures. Battle hordes of powerful enemies as you explore a breathtaking world of action, adventure, and mystery. Accelerate to new heights and experience the thrill of high-velocity, open-zone platforming freedom as you race across the five massive Starfall Islands. Jump into adventure, wield the power of the Ancients, and fight to stop these new mysterious foes. Welcome to the evolution of Sonic games!
Latest News and Articles
Guides
More from This Series
You might be interested in some more games from this series. Click a game below to learn more!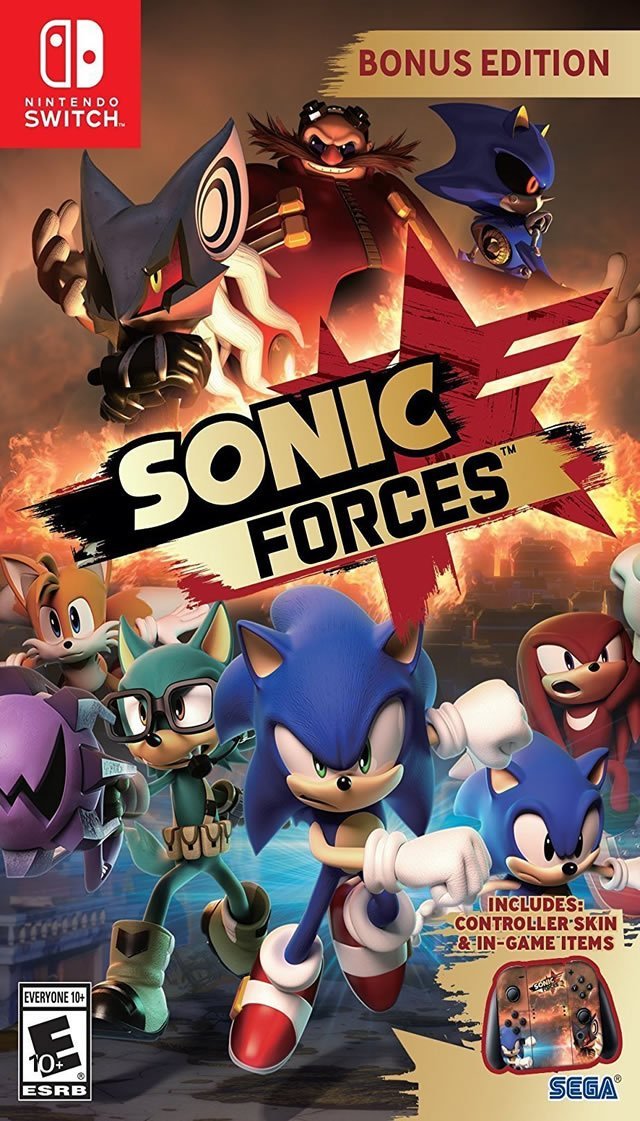 Sonic Forces
Sonic Mania
Sonic Mania Plus
[crfp]