While the open world exploration has made plenty of waves in Sonic Frontiers' marketing it's not the only part of the game that's giving the blue blur a revolutionary refresh. Previous Sonic games have had very basic combat, usually consisting of bopping enemies on the head or homing attacks, but Frontiers is going all-in with its combat systems.
These fisticuffs are the focus of the game's latest trailer, which also explores abilities and upgrades. Give it a watch:



The end of the trailer also gives us a better look at what the Digital Deluxe Edition will include, with the cosmetic rustic gloves and boots making their debut!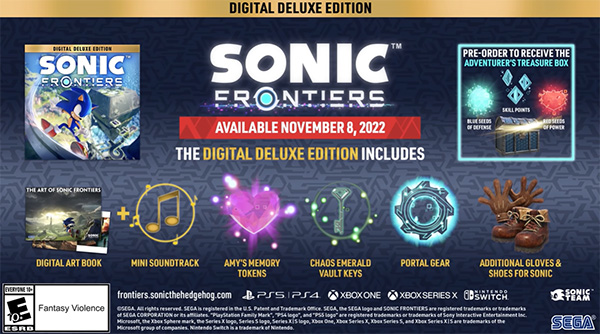 Sonic Frontiers speeds onto Switch on November 8th, 2022.

Leave a Comment