Update (12/22/22): The Holiday Cheer Suit DLC is now available in Sonic Frontiers, so make sure to sign into the game and grab that!
Tis the season on the Starfall Islands. You can nab the Holiday Cheer Suit in Sonic Frontiers for free…right now! pic.twitter.com/YgVgSQyXCQ

— Sonic the Hedgehog (@sonic_hedgehog) December 22, 2022
---
Sonic sped onto Nintendo Switch and other consoles this month with Sonic Frontiers, which got mixed scores from critics but very positive reception from fans. And the game's gonna keep running onward into the new year – Sega has announced a content roadmap for 2023 organized into three free updates:
New modes, new Koco, new…playable characters!? More Sonic Frontiers content coming your way next year! pic.twitter.com/MoZ8Gtj4Ro

— Sonic the Hedgehog (@sonic_hedgehog) November 30, 2022
The first update brings a jukebox, photo mode, and new challenge modes. The second will contain Sonic's birthday, an open zone challenge, and new Koco. The third update is the big one – it contains new playable characters and a new story, with the indication being that Tails, Knuckles, and Amy will be playable. However, in the press materials we've received there is some ambiguity to this (emphasis ours):
The title's 2023 content roadmap details plans for a series of future content updates to the new open-zone, action-packed adventure. These three content updates will include new features, modes, character skins and more. All three updates will be free to all Sonic Frontiers owners.
So the ability to play as Tails, Knuckles, and Amy may be mere window dressing. That would be a shame, as while the series' main cast has always played relatively similar to one another, they were distinguished by iconic abilities like Tails' flight or Knuckles' climbing. Let's hope that these are full fledged characters and not just reskins. The line might also be referring to outfits the characters can wear.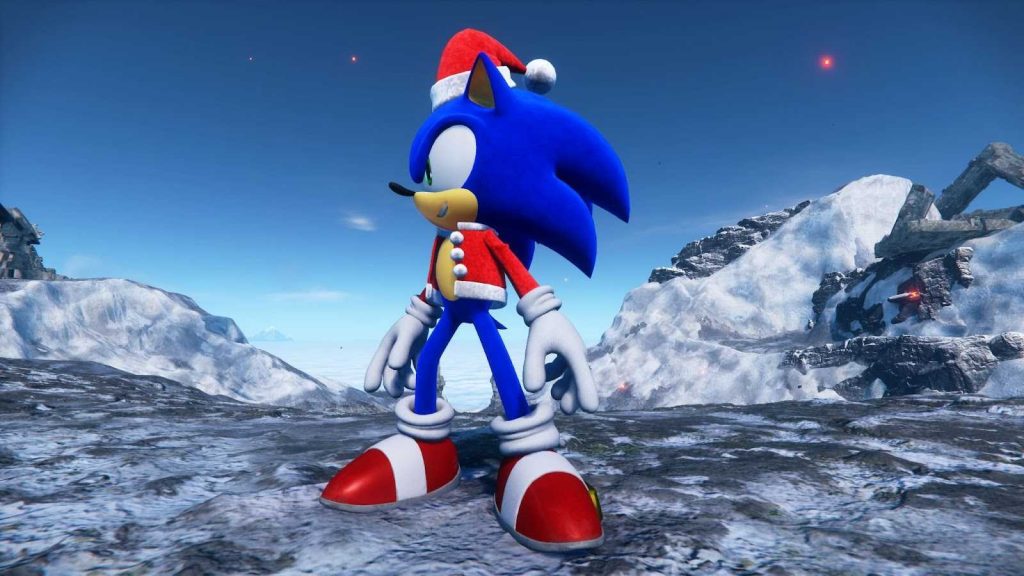 In fact, we know one of those: a holiday Sonic, complete with an open Santa vest. He's coming free to all players in December, so be merry and wait with anticipation for the rest of the updates. No word on release dates, so stay tuned.
Leave a Comment