Sonic Mania Plus
Console: Nintendo Switch
Availability: Physical and digital
Genre: Action, Arcade, Platformer
North American Release Date: July 17, 2018
Japanese Release Date: July 17, 2018
European Release Date: July 17, 2018
ESRB Rating: E
Supported Play Modes: TV, Tabletop, Handheld
No. of Players: 1-2 players
amiibo Compatibility?: No
Demo Available?: No
Developers: Christian Whitehead
Review Score: --


Synopsis
Sonic Mania Plus is the definitive retail enhanced version of the original Sonic Mania digital release, presented in pristine collectable packaging. Building off its momentum and critical acclaim as one of the best platform games of 2017, the nostalgic pixel-perfect visuals and fresh gameplay will deliver a classic experience to gamers across the world! See why Sonic Mania was declared as the "Best Sonic game ever!" by Gamespot, and a blazing example of why Sonic the Hedgehog continues to break barriers over the course of 25+ years as one of gaming's most iconic characters of all time!
A true, classic Sonic experience: Gorgeous pixel graphics featuring a variety of new Zones with iconic favorites from Sonic 1, 2, 3, Sonic & Knuckles and Sonic The Hedgehog CD
Definitive version: Pristine, high quality HD version to enjoy Sonic and his friends as they face off against Dr. Eggman and his new Robo-henchmen the Hard-Boiled Heavies!
New characters join the fun with Sonic
All-new Encore mode
New and improved features including Competition mode
Other Versions
At least one other version of this game exists, like an original release, alternate version, port, re-release, remake, or remaster. Click a game below for more information.
Sonic Mania
Latest News and Articles
Guides
More from This Series
You might be interested in some more games from this series. Click a game below to learn more!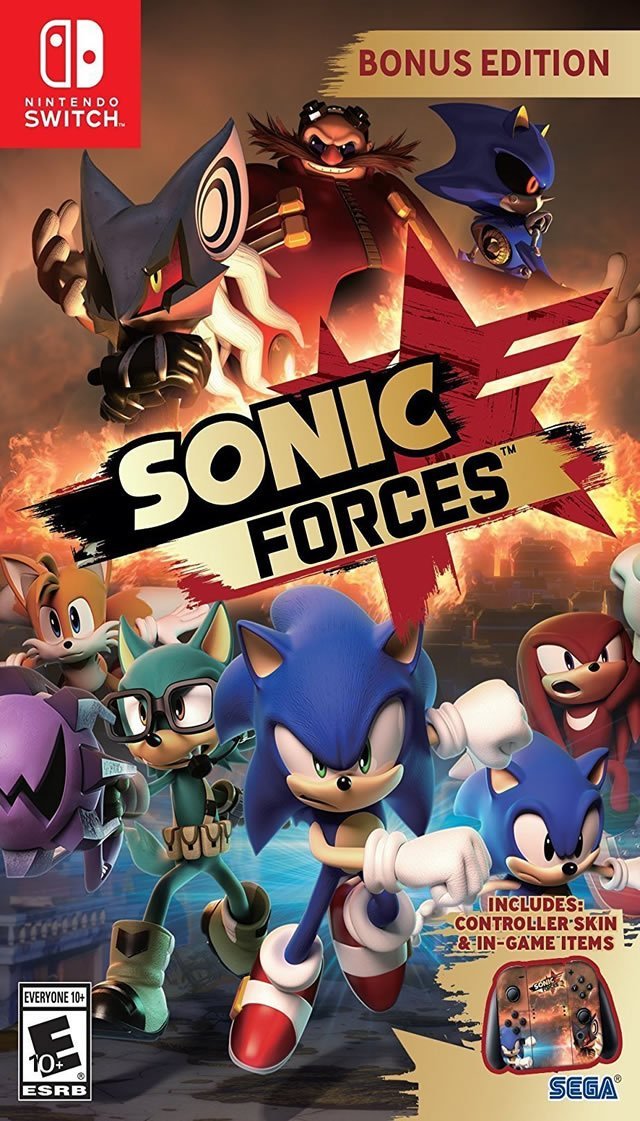 Sonic Forces
[crfp]