One of the top games released for Switch last year was Sonic Mania, and it sounds like SEGA took the hint. A brand new update will rechristen the game "Sonic Mania Plus", adding plenty of new features for existing owners, but along with that comes something for collectors.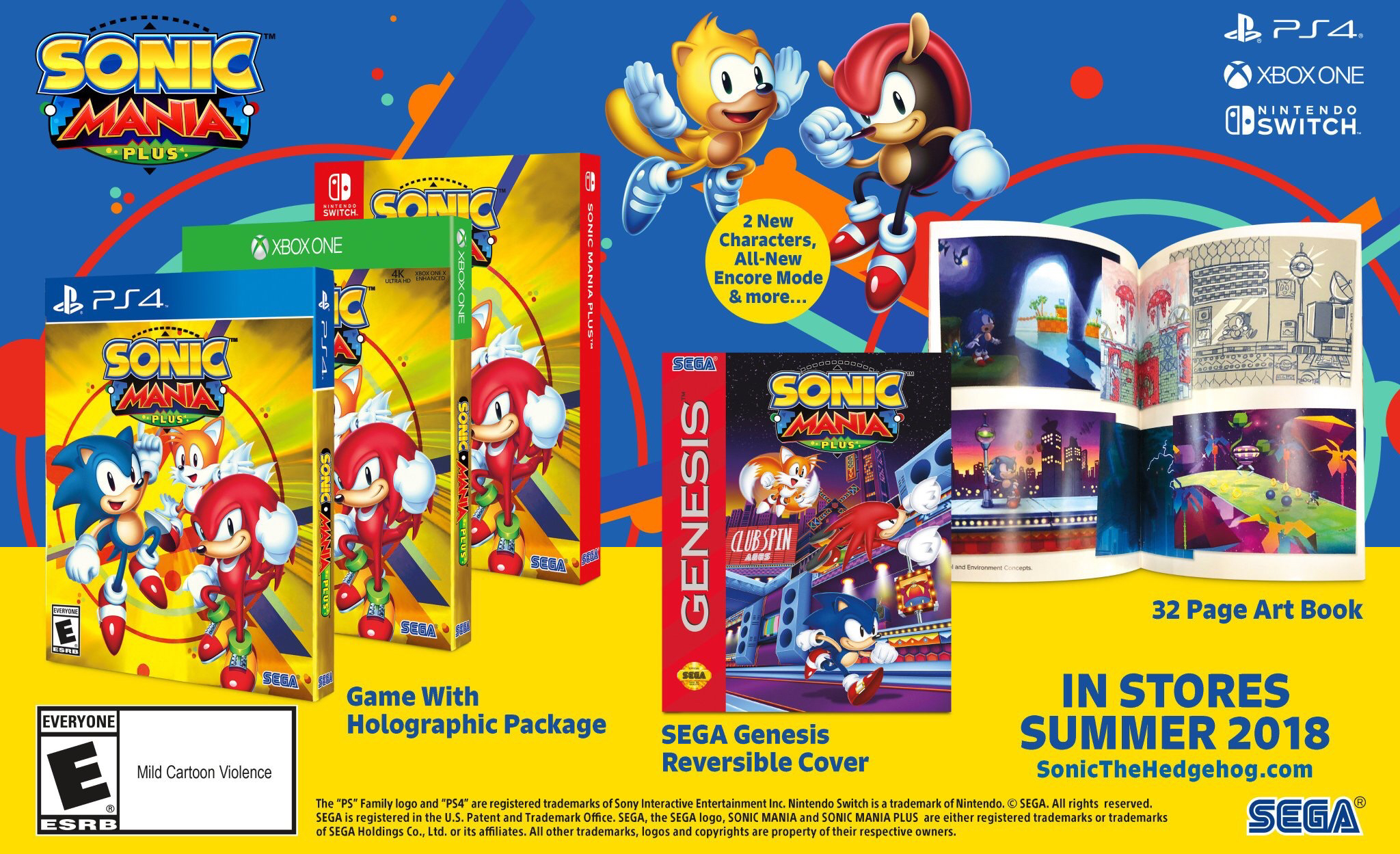 That's right, Sonic Mania will finally see a physical release on Switch and all other consoles! This version will have the update content, as well as special holographic packaging and a reversible cover that'll callback to the Genesis style of boxart. Add in a 32 page artbook and you've got a special box worth picking up.
The biggest addition here is the long lost Mighty the Armadillo and Ray the Flying Squirrel. Two of the oldest Sonic characters, they're finally going to be playable again after all these years alongside their fellow Classic characters with their own unique skill sets.
Along with them, the Plus update will offer an expanded four player competition mode and a special Encore mode. These'll hopefully see some elaboration in the near future. As far as pricing goes, the physical version will run $29.99 with no word on what the update itself may cost. What we do know is this'll be coming in fast this summer.

Leave a Comment