Welcome to the Nintendo Wiretap! Each day the team here at Nintendo Wire works tirelessly to bring you the best, most relevant late-breaking Nintendo news this side of the Mushroom Kingdom. To help make ingesting all these meaty stories easier than Kirby hopped up on Miracle Fruit, we've compiled a handy list of noteworthy announcements and general industry happenings regarding the Big N in the last 24 hours. Without further ado, here's a few things we've picked up over the wire recently:
MAGNEMITES MAY BE HIDING IN YOUR REFRIGERATOR
If you thought Magikarp stole your heart with its catchy new love song, just wait until you hear this quirky tribute to everyone's favorite ball of steel, Magnemite! Here's hoping an English version is set to zap us westerners in the feels soon.
Read more: The Pokémon Company releases a quirky Magnemite song
POKÉLAND WINDING ITS WAY TO MOBILE
Still working on becoming the best angler there ever was in Magikarp Jump? It may be time to plop those flopping flounders back in their ponds, as yet a new Pokémon inspired mobile game winds its way to your mobile devices.
Read more: New mobile game PokéLand announced
FIRE EMBLEM WARRIORS ON SWITCH LOOKS GORGEOUS
Chrom, Marth, Shion and Lian grace us with their determined faces, appearing ready for battle, in this second gallery for the hotly anticipated action slasher. Look forward to a slightly bigger reveal when Famitsu's latest issue releases.
Read more: New Fire Emblem Warriors character images surface
A COMIC SERIES BASED ONE METROID ALMOST HAPPENED (SIGH)
Artist Steven Butler revealed some beautiful concept art for a Metroid comic series on his Facebook page today. Apparently, it was passed over by Archie Comics in favor of the Blue Bomber's over six years ago. Mark my words, Samus will return to the limelight. Only two more weeks…
Read more: The Metroid comic that could have been
CAPCOM DOES E3 WRIGHT WITH A MONSTER OF A SALE
With E3 just around the corner, Capcom's getting a head start on all the festivities with a massive eShop sale on franchise heavy hitters. For the next week, save up to 75% on titles in the Monster Hunter, Phoenix Wright and Resident Evil series.
Read more: Capcom Publisher Sale sets the North American eShop ablaze
BE ONE WITH THE BALL IN ARMS' UNIQUE TAKE ON HOOPS… LITERALLY
Biff's back to break down some new ARMS tidbits in anticipation for this weekend's second Global Testpunch. Learn how to properly use charge ups, tips for new modes Hoops and Skillshot, and much more.
Read more: ARMS news roundup: Hoops and Skillshot tips, countdown and more!
LEGO DIMENSIONS GETS A PINCH OF SUGAR, SPICE AND EVERYTHING NICE
The day is saved! Everyone's favorite brick building crossover is getting a slew of new superpowered figure packs this September! Get your pre-orders in today for each and every new Powerpuff Girls, Teen Titans Go! and Beetlejuice play set.
Read more: Lego Dimensions Wave 9 to launch September 12th
SPLATOON 2 CONTINUES TO SET TRENDS
Splatoon's Twitter account is hard at work promoting the sporty brand Takoroka's return for the splatterfested sequel. Check out all the new digs and fan favorites on rack so you can start color coordinating your outfits when the game launches this July.
Read more: So fresh! Takoroka clothing is back for Splatoon 2
OCTO SAMURAI'S BACKSTORY PROVES LARGER THAN LIFE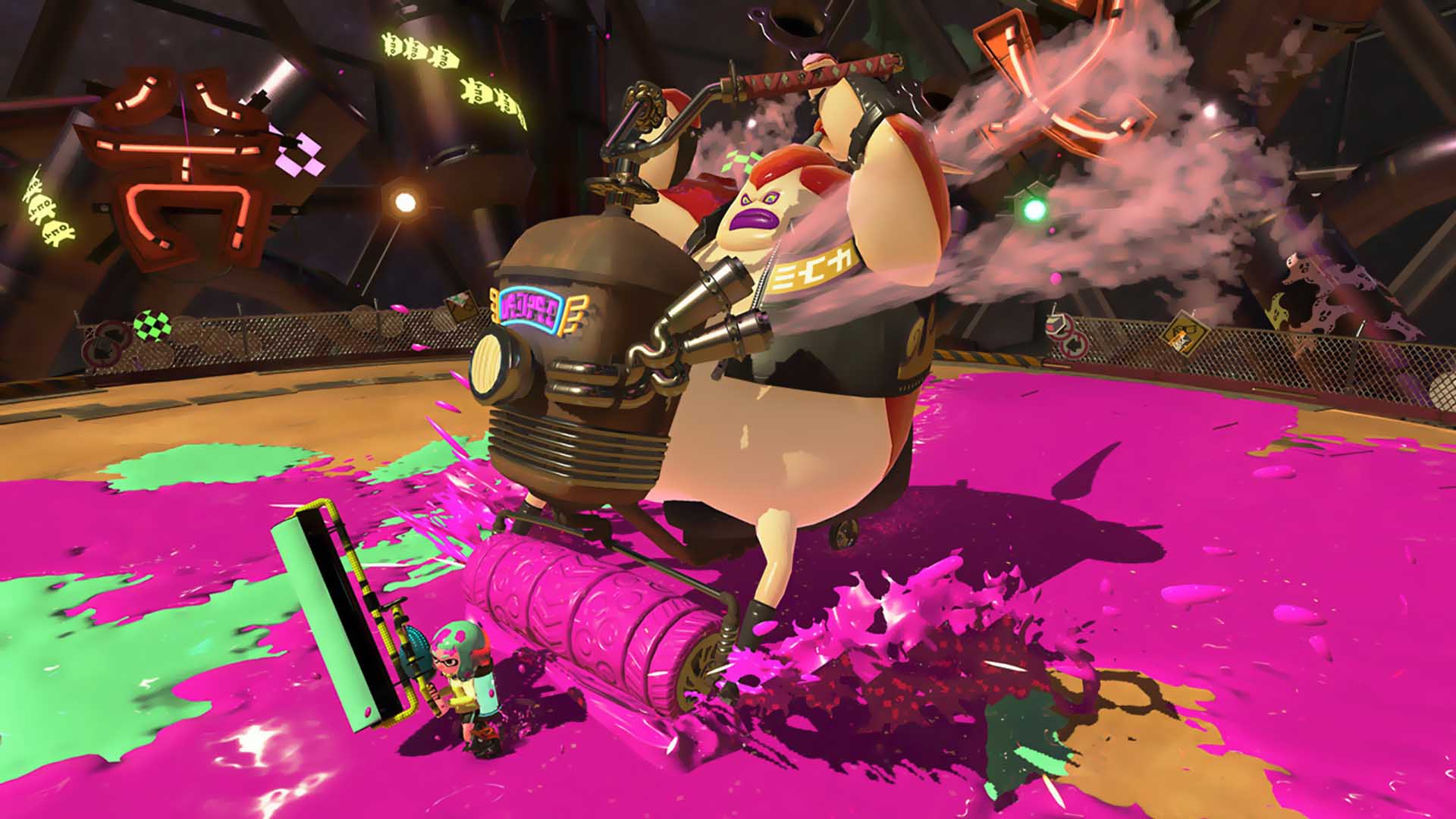 The Squid Research Lab provided a juicy update on last week's unicycling big baddie, Octo Samurai. Check out the newly localized bio for the full scoop on its no-nonsense approach towards funk fakers.
Read more: New details for English version of Splatoon 2's giant enemy Octo Samurai
RUNBOW POCKET DASHES ON 3DS THIS JUNE
After months of confusion and developer commentary, we now have a solid release date for the colorful platformer, courtesy of a recently published article over at Nintendo Life. Check out the new announcement trailer below.
Read more: Runbow Pocket launches on June 20th
IRONCAST DEFENDS 1880s VICTORIAN ENGLAND ON SWITCH THIS SUMMER
Steampunk enthusiasts, lend me your ears: Ironcast is making the jump to the Nintendo Switch this summer. From what I can tell, it's a puzzle strategy title where you lay waste to the British Empire via giant walking war machines. Be sure to check out the exciting trailer below if you fancy yourself dapper enough.
Read more: Ironcast arrives this summer on Nintendo Switch
KINGDOM HEARTS ORCHESTRA WORLD TOUR BRINGING THE FEELS TO NORTH AMERICA NEXT MONTH
Several concerts in the Kingdom Hearts Orchestra World Tour are set to play in select US cities this month, celebrating the series' 15th anniversary. If you're fortunate enough to be attending E3 this year, tickets are still on sale for the 10th through the 14th of June!
Read more: Kingdom Hearts Orchestra World Tour premieres in America this month

That's all for today! For all your future Nintendo news, stay plugged in to Nintendo Wire.
Leave a Comment