Super Mario Bros. Wonder has arrived! As with its predecessors in the 2D Mario Bros. series, Wonder is packed with hidden items and secret areas within each level. Some of these are more challenging to discover than others. The Stage Here Come the Hoppos isn't super tricky, but you could skip over the Wonder Flower you need pretty easily if you don't look close. But don't fret — I'm here to guide you to the locations of both Wonder Seeds in this level if you're stuck like I was!
Wonder Seed 1 – Here Come the Hoppos
About halfway through this course, you'll come across a set of four red pipes, each with a gap that's just the right size for a Hoppo to land. To access the Wonder Flower, jump onto the Hoppo to the left of these pipes and guide all three of them into the gaps between the pipes. This creates an opportunity for you to leap up and reach the blue flower suspended above. With each touch, the flower will move slightly further away. After three successful touches, a Wonder Flower will magically appear!
Grab the Wonder Flower and brace yourself for a psychedelic adventure! Now, to locate the Wonder Seed, hop aboard the Hoppos and make your way to the right. It won't be long before you spot a substantial Hoppo with the Wonder Seed perched on top. As soon as you do, leap onto this hefty Hoppo and secure your prized Wonder Seed!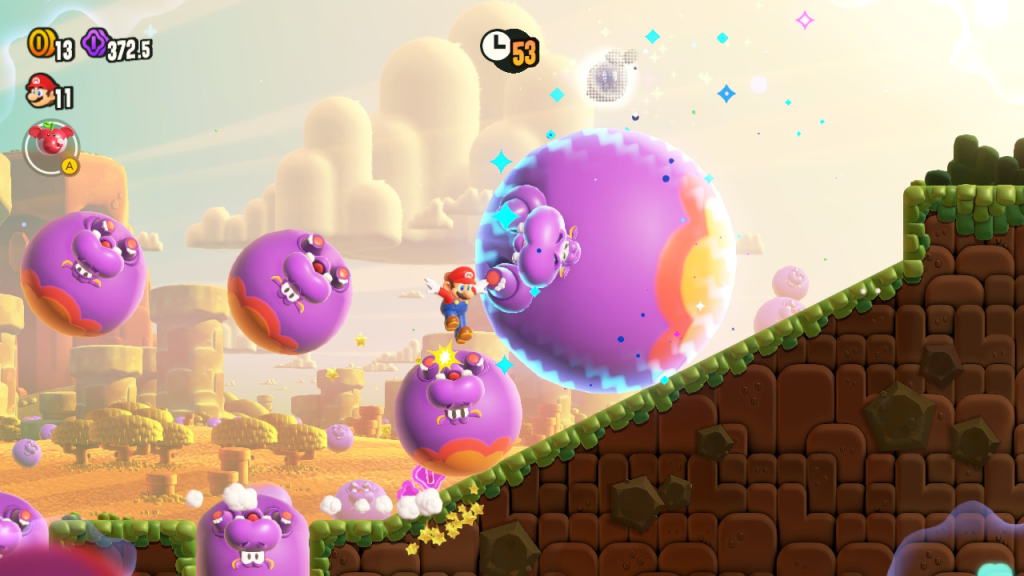 Wonder Seed 2 -Here Come the Hoppos
Simply finish the level and grab the second Wonder Seed!
More Super Mario Bros. Wonder guides
Looking for more help with Mario Wonder? Check out our other guides!
Leave a Comment