Super Mario Bros. Wonder is finally here! Like with previous entries in the 2D Mario Bros. series, this game give players the options to choose between a wide variety of characters! Check out our handy guide below for everything you need to know before you select a character.
Who are the playable characters in Super Mario Bros. Wonder?
Unique Attributes & Badges
Unlike previous entries in 2D Super Mario titles, all of the playable characters (with the exception of Yoshi and Nabbit who don't take damage) will play the same. You should know that if you do choose a Yoshi or Nabbit as your character, you will have a bit of a tradeoff to consider. While you won't take damage with either of these characters, sadly, you won't be able to use traditional power-ups either. So a tradeoff that may not be worth it for causal players.
That's not to say that there will be no special abilities at all, however. Instead, Super Mario Bros. Wonder introduces a mechanic called "Badges" which alter the characteristics of each character.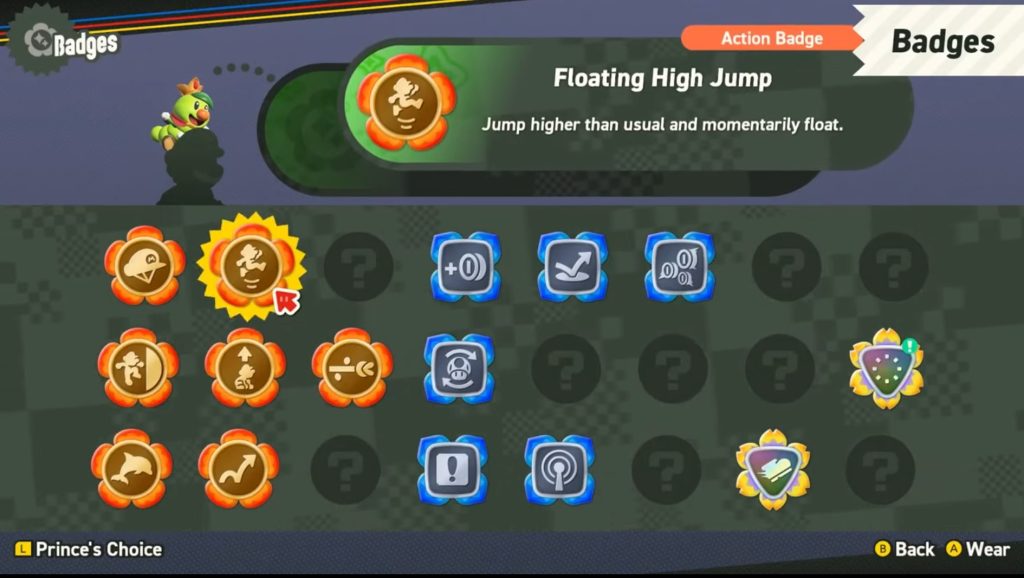 Badges will be scattered around the world for players to find. The Parachute Cap, for example, will allow you to float gently towards the ground like Peach in Super Mario Bros. 2; and the Grappling Vine will give you the ability to stick to walls. For more information, check out our Badges Guide to see a full list of everything available.
Are There Hidden Characters in Super Mario Bros. Wonder?
One of the most asked questions online since the character lineup of Super Mario Bros. Wonder was revealed was "Will we see any hidden characters?" Well, at this point, it doesn't appear that will be the case. We'll update this section if any new information comes to light.
Leave a Comment