Metroid Dread
Console: Nintendo Switch (Console Exclusive)
Availability: Physical and digital
Genre: Action, Adventure
North American Release Date: October 8th, 2021
Japanese Release Date: October 8th, 2021
European Release Date: October 8th, 2021
ESRB Rating: T
Supported Play Modes: TV, Tabletop, Handheld
No. of Players: 1 player
Nintendo Switch Online Support: Save Data Cloud
amiibo Compatibility?: Yes
Demo Available?: No
Developers: Mercury Steam
Review Score: 9.5


Synopsis
Samus returns with her first brand-new exclusively 2D adventure in years, set after the events of Metroid Fusion.
The bounty hunter must explore the planet ZDR and overcome the mechanical threats that lie within.
Compatible amiibo
Here are all the amiibo figures and/or amiibo cards that are compatible with this game.
Scan in the Samus amiibo to permanently increase your health by 100 points, or scan in the E.M.M.I. amiibo to secure an extra Missile Tank.
Special Editions
A special edition is available featuring a steelbook, art cards, and an art book.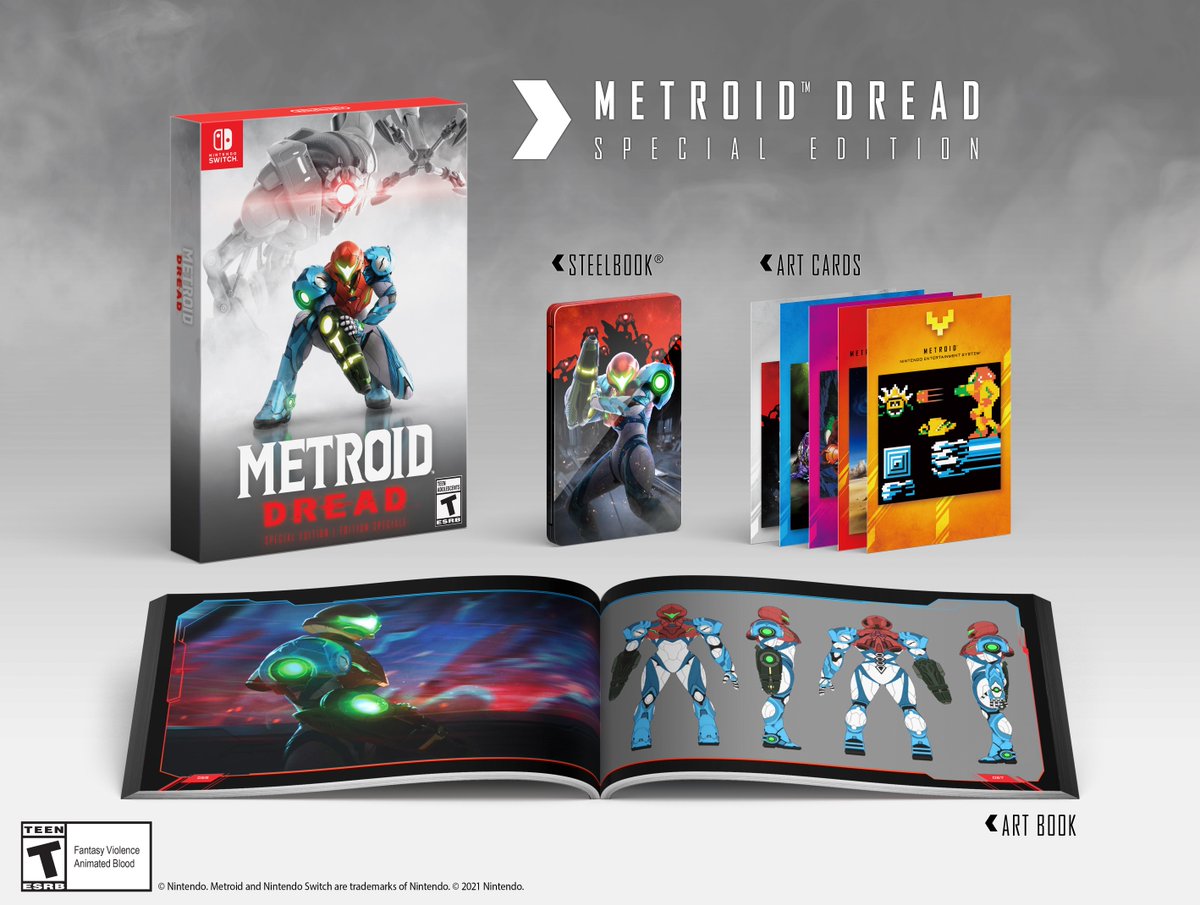 Latest News and Articles
Guides
[crfp]