Just released on My Nintendo UK and My Nintendo Europe, a new Metroid Dread pin set is now redeemable for members, featuring an action-ready Samus and an E.M.M.I. enemy (say that three times fast!). It's available now for 500 Platinum Points plus shipping (which varies depending on the destination country). Fans should note that this is a limited offer, so if you have the points, don't delay!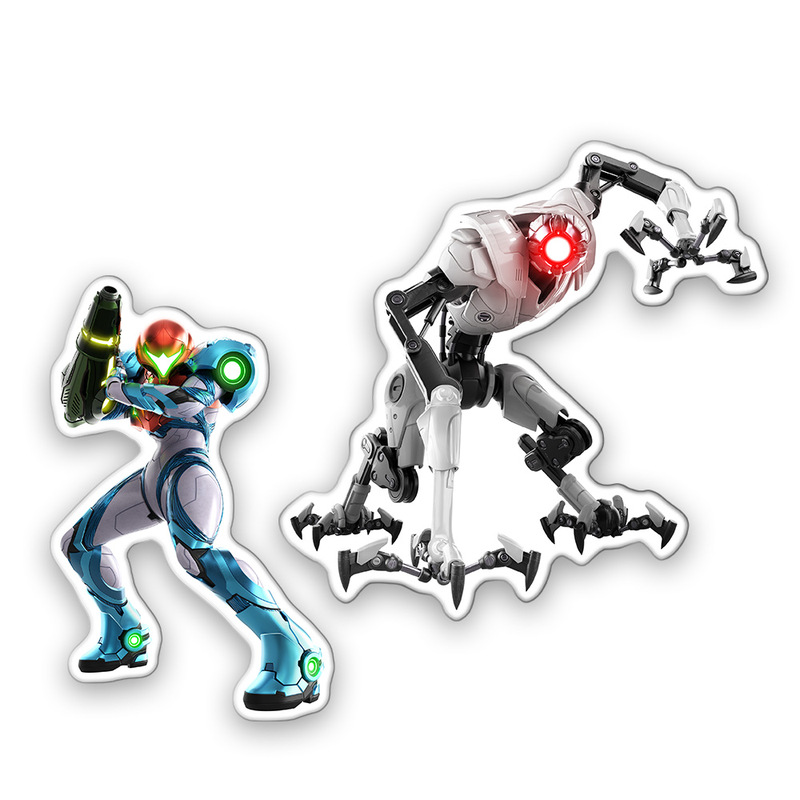 The pins are made of stainless steel and come packaged in a "a decorative box with a viewing window." You can find the dimensions of the items listed below:
Size of Samus pin: 22mm x 35mm

Size of E.M.M.I. pin: 38mm x 37mm

Size of box: 100mm x 61mm
If you're an avid follower of Metroid news, you may recall that there was a similar pin set previously bundled with Dread pre-orders from US retailer GameStop. However, eagle-eyed bounty hunters will notice that the Samus pin from this My Nintendo set differs from the GameStop one, with our heroine sporting a different pose. The E.M.M.I. pin is the same, but the hardcore collectors among you may wish to take note!
Leave a Comment