As the other big companies turn towards streaming and the next generation of consoles, Nintendo had to use E3 2019 to prove that the Switch will remain relevant in a time of transition for the video game industry. I believe Nintendo's E3 Direct did exactly that, and I think that it will go down as one of the most important and successful presentations in the Switch era.
Firstly, I was very impressed with the pacing of the Direct. After watching every other press conference from E3, the pace and fluidity from Nintendo was awesome. They didn't have to speak about each game for a few minutes after each trailer; they let the trailers speak for themselves. Because of this, the hype was constant from start to finish. Other companies are starting to try to emulate the Nintendo Direct format, but the Big N has nearly perfected the flow of a digital presentation.
Nintendo proved a lot of points in this Direct. They showcased their killer lineup for the second half of 2019, while also showing us enough of what's coming next year and beyond to silence any concerns about the Switch's longevity. Plenty of third party support is still coming in, as well. Combine those points with a huge, bombastic finish to the Direct, and it's easy to say this Direct ranks among the best we've seen. As a Nintendo fan, I walk away from E3 excited for the rest of the year, and confident about the Switch's future.
2019 looks incredible
We've been looking forward to Nintendo's lineup for the second half of 2019 for a while now, and E3 delivered the information we've been waiting to hear. Despite the Animal Crossing delay, 2019 still promises a lineup of exclusive games that all look promising.
Luigi's Mansion 3 had a great showing this week. Prior to E3, we'd only seen a teaser trailer for the game. Now, we know about new vacuum mechanics that look very fun, a multiplayer mode, and, of course, Gooigi. The level design looks like a great combination of the first two Luigi's Mansion games, and I was very happy with how much information Nintendo gave us in the Direct. Unfortunately, there's no firm release date for Luigi's Mansion yet, but it is still slated for this year.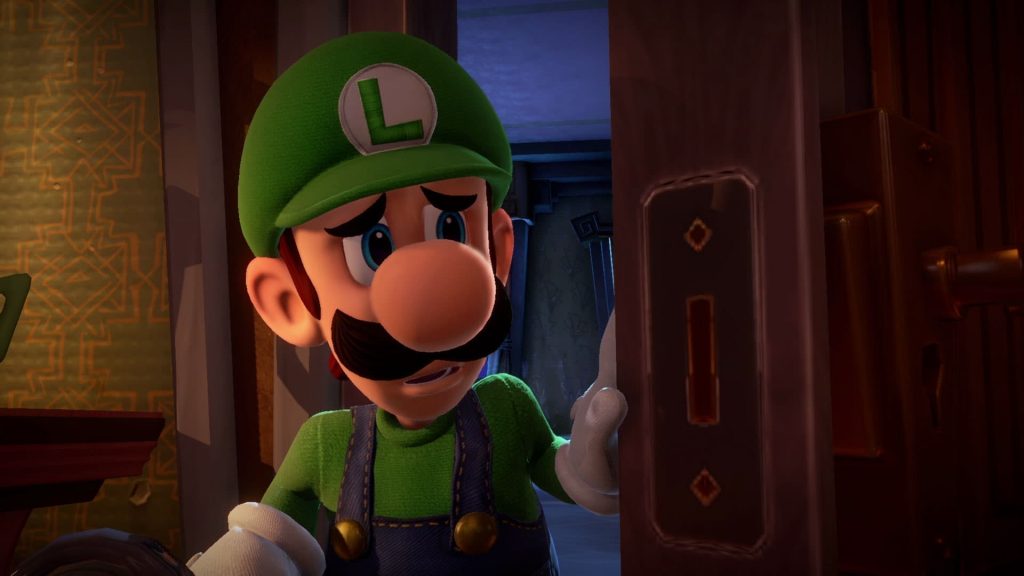 Link's Awakening looks adorable, and there's even a dungeon-maker mode included. Granted, it's not nearly as diverse as something like Mario Maker, but it still looks really fun to create remixed dungeons using the rooms found in the temples in the main game. Plus, that Link's Awakening amiibo is just too cute.
Pokemon Sword and Shield had a pretty small presence in the E3 Direct, but that's only because it got its own, full-fledged Direct last week. We still got a glimpse of a couple new Pokémon, though.
This summer is shaping up nicely, too. Marvel Ultimate Alliance 3 launches next month exclusively on Switch, and we learned at E3 that it will be supported with post-launch DLC. Nintendo pulled the curtain back on Fire Emblem: Three Houses' big time jump, which adds even more intrigue to the game's unique premise. Astral Chain will meet its August 30 release date, and we saw some more frantic footage of the game in the Direct. Super Mario Maker 2 appeared in the highlight reel during the presentation, and it launches in just a few weeks on June 28.
So, if we project Luigi's Mansion 3 to launch in October (for Halloween's sake), Nintendo has at least one major exclusive releasing every month from now until November. The schedule looks like this:
June: Super Mario Maker 2
July: Fire Emblem Three Houses and Marvel Ultimate Alliance 3
August: Astral Chain
September: The Legend of Zelda: Link's Awakening
October: Luigi's Mansion 3*** (Total speculation!!)
November: Sword and Shield
That's a pretty killer lineup, if you ask me.
Third-party presence
The Switch continues to get great third-party support, which is an encouraging trend. We'll have to see what happens when next-gen hardware launches, but it's great to see third parties still figuring out how to get their games on Switch.
Dragon Quest XI S launches in September, featuring tons of new content and upgrades over the original version. Nintendo and Square Enix are clearly pushing hard for this game's success. It was front and center in the Direct, along with the announcement that several Dragon Quest protagonists are joining Smash Ultimate.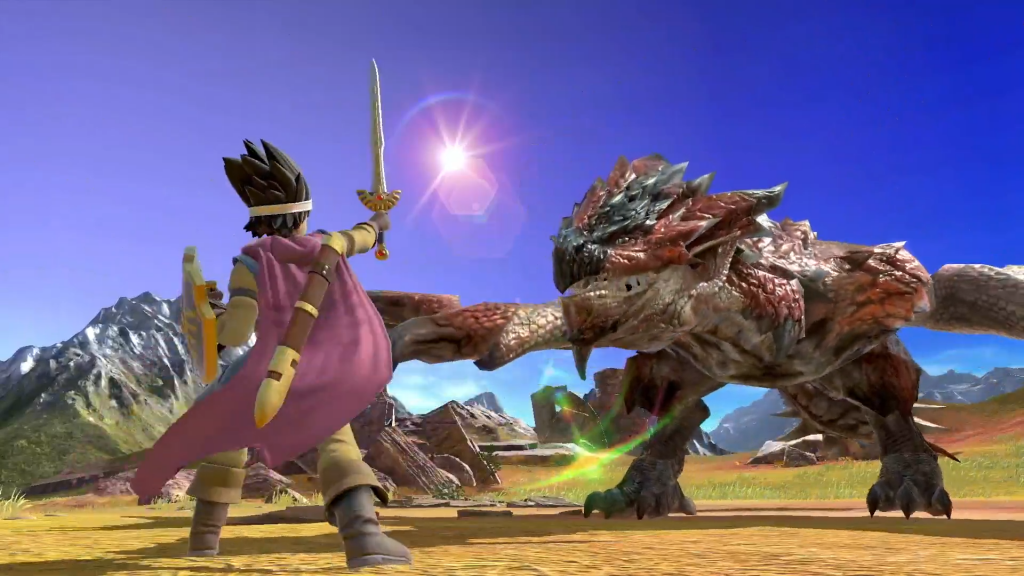 Trials of Mana and Collection of Mana add even more RPG-goodness to the Switch library. The excellent Contra collection will satisfy fans of the franchise, and there was even an announcement for a new Contra game launching this year. Plus, The Witcher III is even coming to Switch. I'm definitely nervous about how it will perform on Switch, but it's still exciting that it's on the way. Doug Bowser said at the start of the presentation that the Switch has games for every type of gamer, and the great third-party support definitely helps his case.
Big Reveals
Fans have been waiting for a new Animal Crossing for years, and Animal Crossing: New Horizons' gameplay reveal was the moment everyone was waiting for. Building up a town from nothing looks like it will provide a level of freedom not seen before in the franchise. Full character customization, multiplayer, and crafting just add to the excitement for this title. The delay was initially disappointing, but with how packed the 2019 schedule already is, I think March is a great time for Animal Crossing to release. It's exciting that we can look ahead to 2020 and already know of one major title on the way.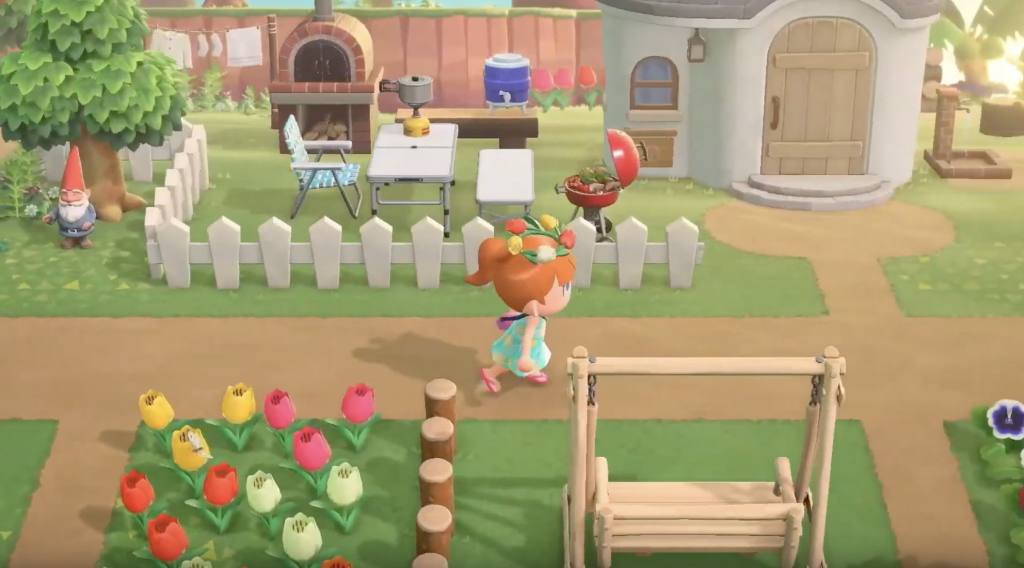 No More Heroes 3 was another huge reveal from the Direct. There weren't very many details on the title, but the announcement alone was enough to leave a big impression.
One more thing…
Nintendo is known for dropping bombshells at the end of their presentations, and they really delivered this time. First, they announced Banjo-Kazooie in Smash, which has been one of the most highly requested characters for years. Then, just when we thought it was over, Nintendo announced the sequel to The Legend of Zelda: Breath of the Wild. In one move, Nintendo dropped the biggest bombshell of E3 and provided a sense of security for the Switch's future.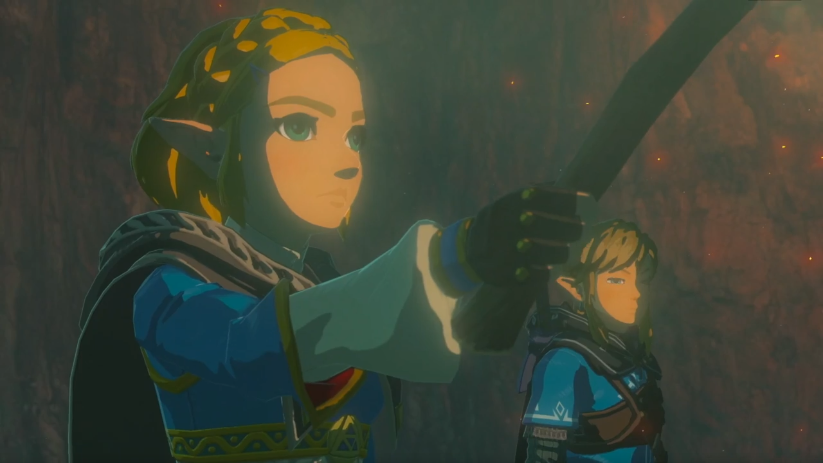 Nintendo's E3 Direct thrived with a strong first-party presence, great third-party support, some exciting game reveals, and a huge finish. While other companies are gearing up for the next generation, Nintendo is ready to deliver right now. Nintendo proved the Switch will still be essential for the rest of 2019 and beyond, and I can't wait to be part of the ride.

Leave a Comment