Dragon Quest XI S: Echoes of an Elusive Age – Definitive Edition looks like it will live up to its "definitive" title, with tons of new changes and upgrades over the original PS4 version. There are some big additions we already knew about, like the playable pixel mode from the Japan-only 3DS version, and the fully orchestrated soundtrack, but a Japanese stream of the game detailed all of the small changes and improvements coming to the Switch version.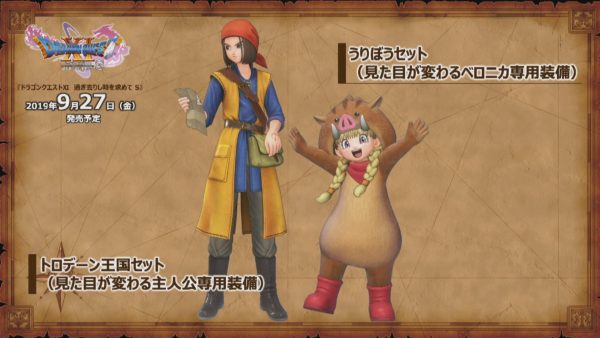 Gematsu compiled a list of all the new features. One of the most exciting additions is the ability to forge anywhere in the game, rather than just at campsites. In addition, there's a new photo mode to toy around with, and a new feature that allows you to revisit scenarios you've already beat. There's also new "appearance-changing equipment" (aka equipment that acts as a costume without changing your stats), improved UI, small touches to events and dialogue, and so much more.
Dragon Quest XI S comes to Switch on September 27. Plus, you can get to know the Luminary beforehand when he makes his Smash Ultimate debut this summer.
Leave a Comment