In the second portion of The Legend of Zelda: Tears of the Kingdom's Ask the Developers Interview, released today, the team behind the title revealed a core theme of the game – hands. 
"Titles in the Legend of Zelda series intertwine all the elements of gameplay, mechanics, and story, and combine them all into a single game," says Hidemaro Fujibayashi, the game's director. "For this title, we chose "hands" as the key theme to bring them all together. For example, abilities that Link uses to solve puzzles are all released from his hand and arm. We even included this symbolically in the game's mechanics, such as having scenes that use hands when opening special doors. This "hands" theme also crops up here and there as a key element as the story develops."
The team goes on to explain that while Breath of the Wild was a lonesome game about traveling the world by your own power, the "hands" theme ties into working with characters and forming connections, as well as creating items with Link's own hands. You can see the theme in the visuals (look at the way Link reaches for Zelda in the trailers) and the soundtrack (which implements handclaps). Even Link's name ties into the theme!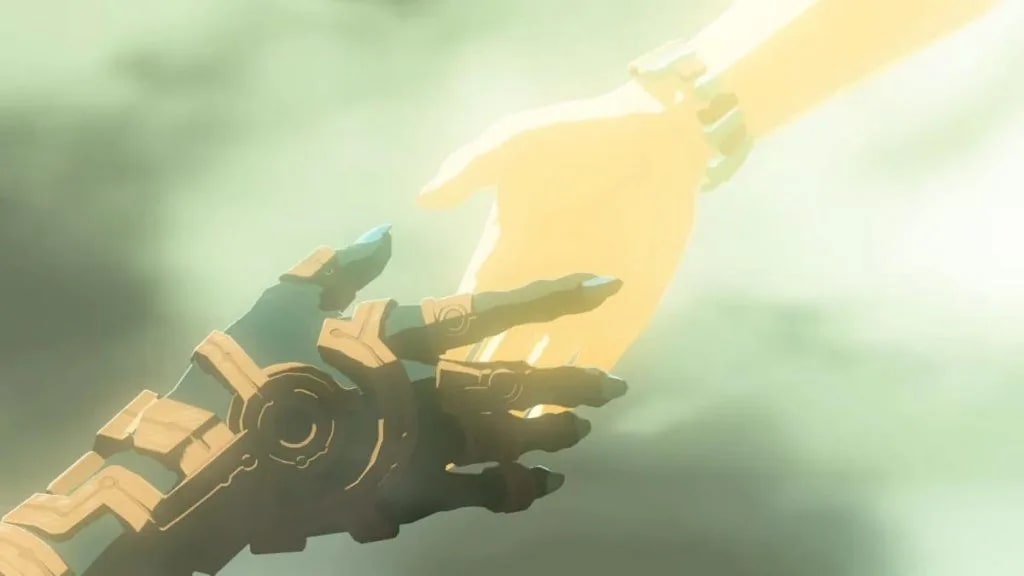 You can read the full Part 2 of the Ask The Developers Interview for more details. Tears of the Kingdom releases this Friday, May 12th. Make sure to check out our guide where we list off a retailer list and details about pre-order bonuses!
Related
Leave a Comment