Pondering whether to get the physical or the digital edition of Splatoon 3? Nintendo has announced a special bonus to sweeten the deal for the download version, if you're on the fence and struggling to decide which pool of ink to dive into.
For a limited time, those who pre-order or purchase the digital version of Splatoon 3 will be awarded 600 Gold Points, double the amount that typically comes with a standard retail game. As Nintendo points out, the value of 600 Gold Points amounts to 10% of the game's $59.99 price (one Gold Point is worth $0.01), which means you'd have quite a hefty amount to put toward your next purchase on the eShop. The offer is valid until September 30th at 11:59 p.m. PT.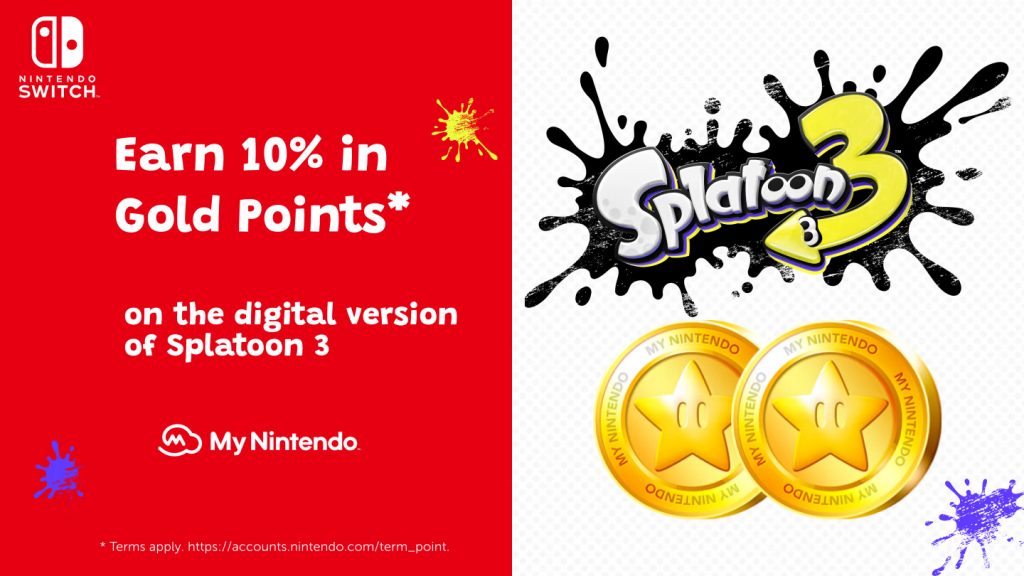 This announcement follows a slew of exciting details on the upcoming sequel that emerged from the recent, 30-minute Splatoon 3 Direct, regarding the various modes, stages, weapons, customization, amiibo, and more.
Splatoon 3 launches exclusively on Nintendo Switch on September 9th. If you're still considering the other purchase options, check out our Splatoon 3 pre-order guide for the lowdown on the various pre-order bonuses and more.
Leave a Comment