With a new Splatoon game coming soon, it means our Turf War and Ranked Battle sessions will be taking place on a limited number of maps. Nintendo's official Splatoon Twitter account has been showing off various new maps over the last few weeks, but today during the Splatoon 3 Direct, Nintendo confirmed what maps would be available at launch.
Only 12 maps made the cut and of those 12, only 5 are new. The remaining 7 are from Splatoon and Splatoon 2. Here's the full list: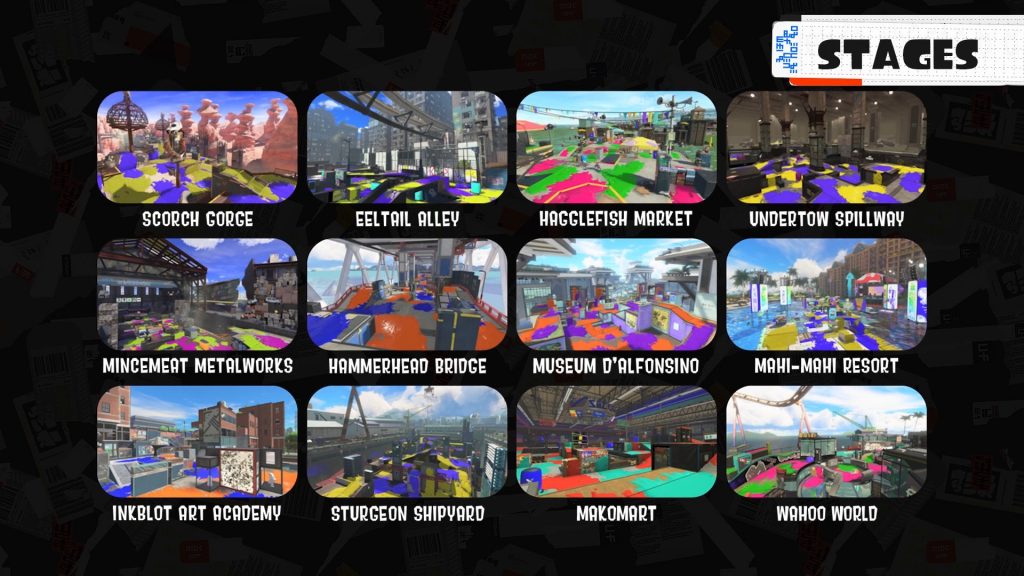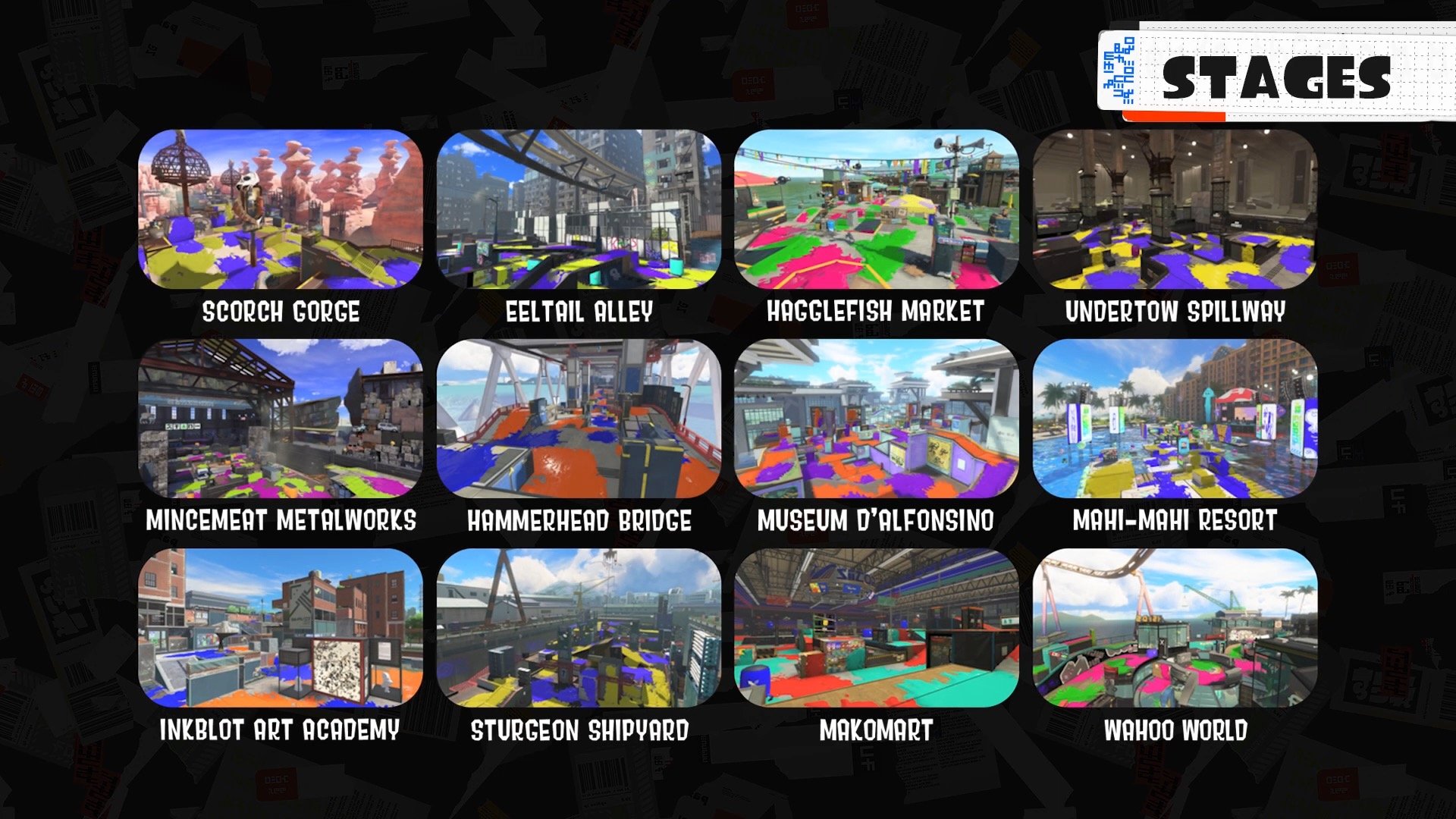 Scorch Gorge (new, debuting in Splatoon 3)
Eeltail Alley (new, debuting in Splatoon 3)
Hagglefish Market (new, debuting in Splatoon 3)
Hammerhead Bridge (Splatoon)
Museum d'Alfonsino (Splatoon)
Mahi-Mahi Resort (Splatoon)
Inkblot Art Academy (Splatoon 2)
Sturgeon Shipyard (Splatoon 2)
MakoMart (Splatoon 2)
Wahoo World (Splatoon 2)
Of course, there will be more stages over the next two years. As for how many, that isn't clear. The original Splatoon maxed out at 17 stages, whereas Splatoon 2 stopped at 24 (not including all the variants of the Shifty Station stages used during Splatfests and the Salmon Run only maps). Hopefully, Splatoon 3 will be in the 20-something range, if not more.
As for what possible stages are next, Nintendo did tease two unnamed stages during the presentation. One (on the left) looks like an updated version of Flounder Heights (from Splatoon) and the other looks like a brand new area somewhere in The Splatlands.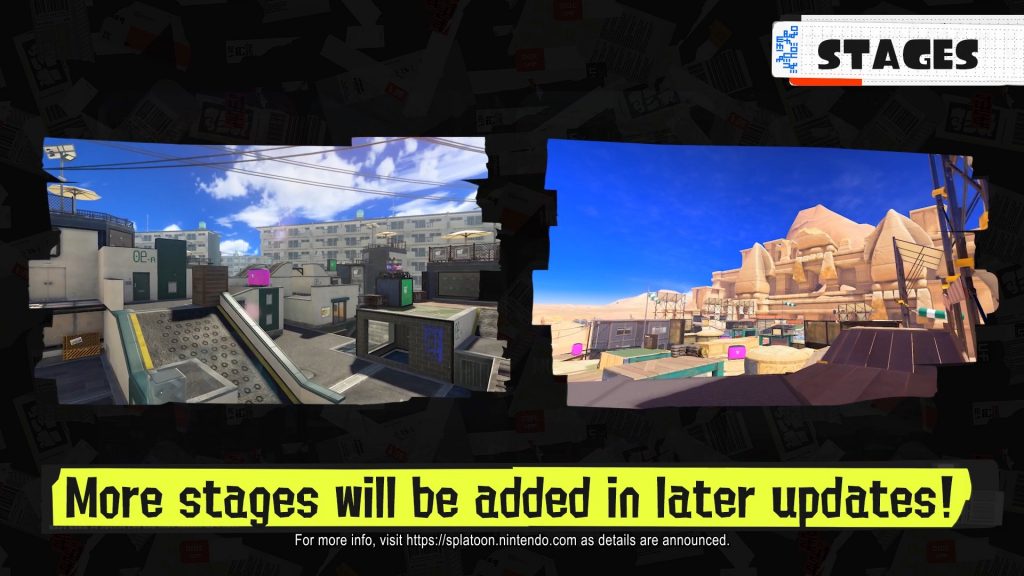 You'll be able to visit and ink these maps for yourself when Splatoon 3 releases on Friday, September 9th. Secure your copy today with our Splatoon 3 pre-order guide and get a pre-order bonus too before supplies run out!
Gallery
Leave a Comment