Just barely catching the tail end of summer, Splatoon 3 is finally fully on the horizon. This followup to the popular multiplayer shooter/squid kid simulator will be building up from Splatoon 2's foundation. Not only that, but it'll continue its story with the new campaign, Return of the Mammalians. 
Read on to learn when things will be fresh again on Nintendo Switch, and how you can possibly prep for squad-based greatness.  
When does Splatoon 3 release?
Splatoon 3 will be released on September 9th, 2022. 
Are there any pre-order bonuses for Splatoon 3?
Placing pre-orders through Best Buy will earn you a bonus keychain featuring an Inkling.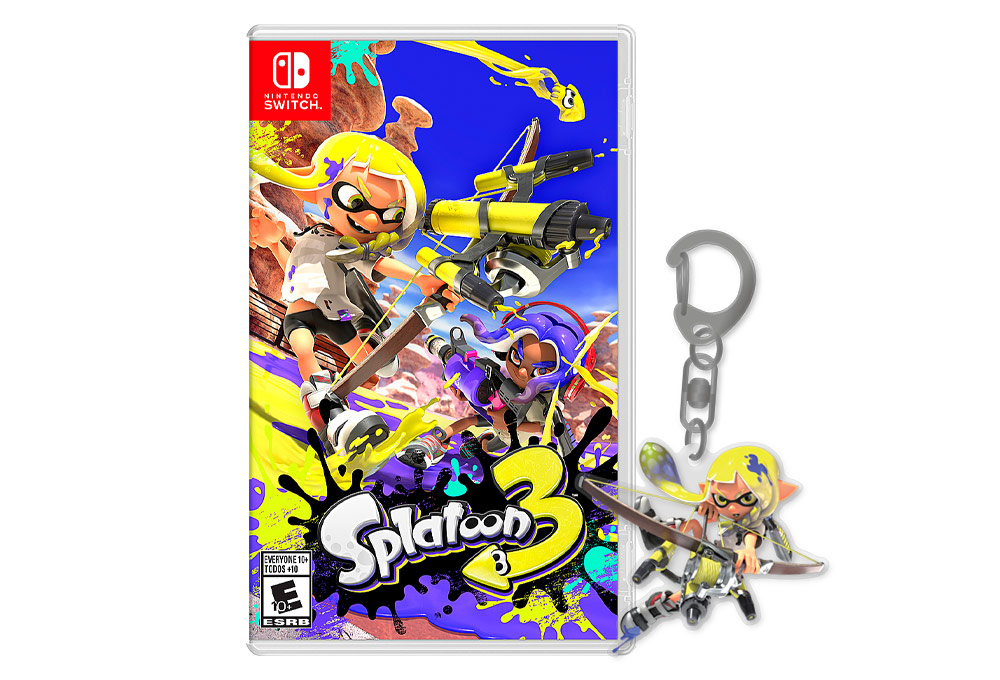 Those who place their pre-orders through GameStop will receive an exclusive sticker sheet for free.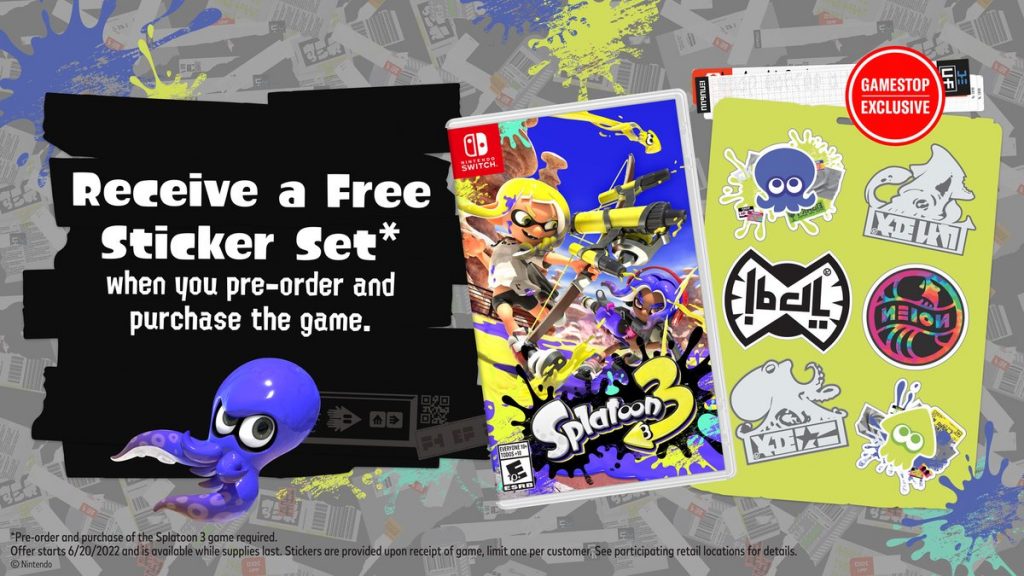 Pre-orders made at Walmart will include a free exclusive Splatoon squid plush!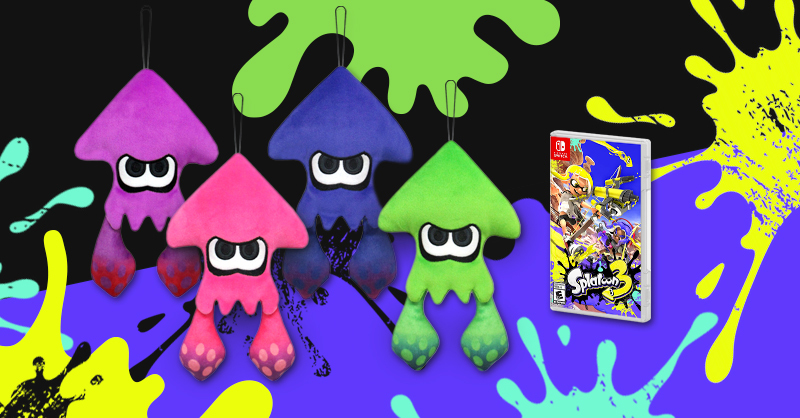 Pre-orders placed through the Nintendo UK Store will included at Splatoon 3 gym bag and squid pin.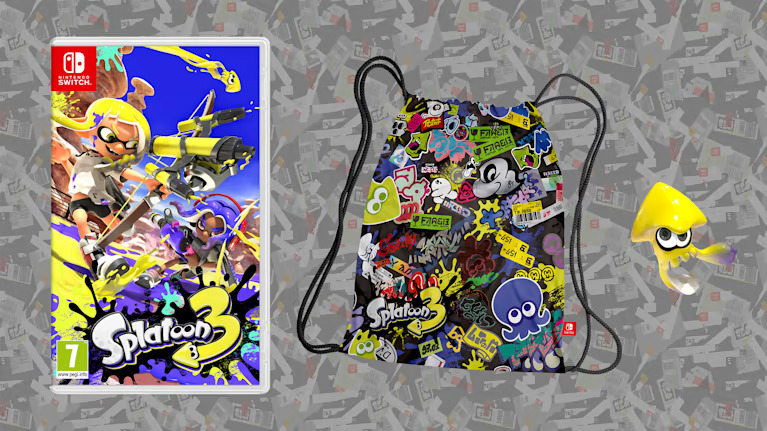 While this next piece of merch isn't necessarily advertised as a pre-order bonus, it's a bonus of sorts! If you buy Splatoon 3 at Target, you'll also receive a pair of yellow sunglasses with a cute design splattered in the game's themed colors.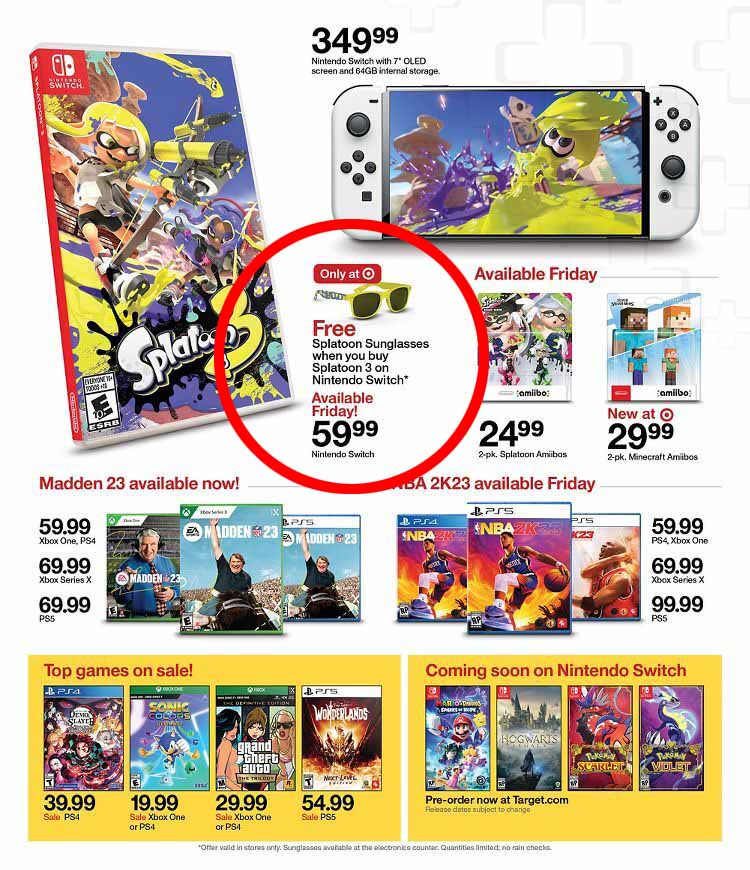 Is there an eShop demo for Splatoon 3?
Announced during the Splatoon 3 Direct in August, a special Splatoon 3 Splatfest World Premiere. Happening on Saturday, August 27th from 9 a.m. to 9 p.m. PT, players can decide who reigns supreme in Team Rock vs. Team Paper vs. Team Scissors! Yes, that's a three-way Splatfest!
The Splatoon 3 Splatfest World Premiere "demo" is available to download for free from the Nintendo eShop. Access to the demo unlocks on Thursday, August 25th, allowing players to side with a team (and perhaps test out some weapons? Hopefully?) An active Nintendo Switch Online membership is required to participate, yet Nintendo of America has been e-mailing free 1-week trial codes to Nintendo Account holders that don't have an active membership.
Where can I pre-order Splatoon 3?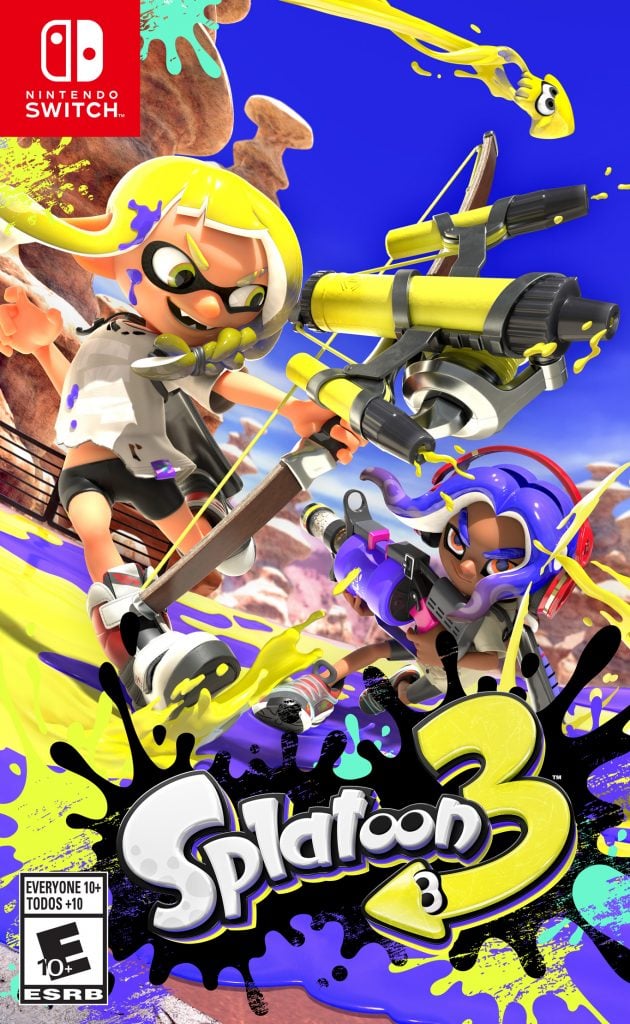 Leave a Comment